Compare over 70s car insurance quotes now
Cheap Over 70s Car Insurance
Compare 110+ providers & save up to £490*

Access Cashback & Rewards

97% of reviewers recommend us
Don't have your registration number? No problem, click here.
Compare cheap car insurance quotes from over 110 UK providers, including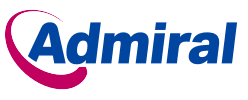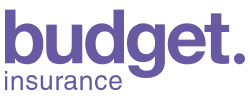 ---
Looking to insure a car for less?
Compare quotes from over 110 car insurance companies
Our car insurance comparison services increases your chance of finding a great deal by comparing 110+ quotes side-by-side.
Buy your car insurance online or over the phone
Sign up online or over the phone, and choose from monthly or annual payment options.
Save on your insurance
One short form is all it takes to compare cheap car insurance policies from over 100 insurance providers.
Over three million users
Over 3 million people save money with us each year.
Secure & Encrypted
We guarantee your confidence when shopping online by following the latest internet security standards.
Independent and unbiased service
We aren't owned by or have any investment from any insurance company.
What people have to say about us
The quote l got was the cheapest on all the comparison websites
I used other sites to get a car insurance. Quotezone was by far the best. I took a car insurance with an insurance company that they suggested. Since then I had an accident and the insurance company was great and I am very happy with them. To summaries I got a great deal from the financial aspects and also from the customer services aspects. I have already recommended Quotezone to a number of friends and as far as I know two of them have insured their cars via them.
4.89/5 from 38 customer reviews
Car insurance for drivers in their 70s
The price you pay for car insurance is based on your risk profile, which takes a wide range of personal factors into account, including your location, your occupation, your driving history…and your age.
---
For many motorists that can mean their insurance gets a little bit cheaper each year, as their wealth of experience behind the wheel, and their growing No Claims Discount, help to improve their risk profile.
Unfortunately that trend hits a bit of a snag for drivers in their 70s.
While younger motorists are generally more likely to be involved in an accident than a driver in their 50s or 60s, a wide range of road accident data indicates that a driver's likelihood of being involved in an accident begins to increase again after the age of 75.
These motorists are also more likely to suffer a serious injury if they are involved in an accident, which can translate into larger insurance claims for insurers.
Whether the elevated accident rate for this age group is due to slower reflexes, poorer eyesight, or a range of other age-related medical conditions that could impair a driver's judgement or concentration, it generally results in higher insurance quotes for drivers in their 70s.
In addition, some providers are unwilling to provide insurance to these older motorists at any price.
That's why it's critical that you compare car insurance quotes from a wide range of providers before deciding on which one to go with. That way you'll be more likely to find a great price, and will also be sure you're only dealing with insurance companies that are willing to cover you.
Compare over 70s car insurance quotes
How to find cheap car insurance when you're over the age of 70
Exactly how much you end up paying for your insurance will depend on a vast range of variables – your age is only one factor.
In addition, it's worth pointing out that it's still unlikely you will have to pay as much for insurance as a very young, completely inexperienced motorist would pay.
If you're retired, though, any significant increase in your monthly expenditure could leave a painful dent in your wallet, which is why you should consider taking some of the following steps in order to lower your premiums.
Consider trading in your car for one with a smaller engine: Cars with smaller engines usually fall into lower insurance groups, which means they're often cheaper to insure. While trading in your vehicle might sound drastic, it could save you a significant amount of money if you currently own a high-powered car.
Consider reducing your annual mileage: The more miles you drive the more likely you are to be involved in an accident at some stage. So whether you take advantage of the free public transport scheme for pensioners or you walk to your destination more often, reducing your annual mileage could result in cheaper insurance quotes.
Consider protecting your No Claims Discount: Experienced motorists that have gone 20 years or more without making a claim could be benefitting from a 60% or 70% discount on their insurance premiums. Given the fact that drivers in their 70s and 80s are statistically more likely to be involved in an accident than someone in their 40s or 50s, there is a slightly greater risk that you might lose this extensive No Claims Discount when you're an older driver. One option worth considering, then, is taking out 'NCD protection', which could ensure you continue to receive the same discount on your premiums even if you have made a claim recently.
Still have questions about over 70s car insurance? Then read on.
Is it true that I have to renew my driver's licence when I turn 70?
Yes, a change to the law in 2015 means drivers in the UK are now required to renew their licence when they turn 70, and then every three years after that.
Unlike younger drivers, though, who pay £14 to renew their photocards every 10 years, drivers over the age of 70 are able to renew their licences free of charge.
If you're approaching your 70th birthday the DVLA will send you a 'D46P' form roughly three months before that date. To renew your licence you simply return that form together with your current driving licence photocard.
Which medical conditions might force me to give up my licence?
Medical conditions that could seriously impair a driver's judgement, eyesight or concentration might force them to give up driving, particularly if that condition is chronic rather than short-term.
Parkinson's disease and Alzheimer's disease, for instance, could force some people to give up driving if the disease is advanced, although it's worth noting that many drivers that are diagnosed with these conditions are fine to continue driving for many years.
With either of these conditions it's essential that you notify the DVLA of your diagnosis even if you aren't experiencing any symptoms at present, and you will also be required to inform your car insurance company.
Many other age-related medical conditions, including high blood pressure, a heart murmur or angina, do not have to be declared to the DVLA unless your doctor believes they are affecting your ability to drive.
A full list of medical conditions can be found on the DVLA website, along with guidance about how and when the driver should declare the condition.
*51% of consumers could save £490.26 on their Car Insurance. The saving was calculated by comparing the cheapest price found with the average of the next four cheapest prices quoted by insurance providers on Seopa Ltd's insurance comparison website. This is based on representative cost savings from June 2023 data. The savings you could achieve are dependent on your individual circumstances and how you selected your current insurance supplier.