Compare Holiday Cancellation Insurance
Cheap Holiday Cancellation Insurance
Compare up to 30 providers

Access Cashback & Rewards

97% of reviewers recommend us
Search and compare cheap quotes from up to 30 UK travel insurance providers, including
---
Looking for cheaper insurance?
Search up to 30 different travel insurance providers
Quotezone increases your chance of finding a great deal by searching the market for you.
Buy online or by phone
Purchase your travel policy quickly and easily, monthly and annual payment options available.
You could save time and money
Get your quotes by filling in one simple form, compare prices, and start saving.
Over three million users
Join our ever-growing list of satisfied customers today.
Norton secured
Our quote form uses 128-bit SSL encryption for your peace of mind.
Independent and unbiased service
We aren't owned by or have any investment from any insurance company.
What people have to say about us
Very helpful and understanding
4.74/5 from 2216 customer reviews
Holiday Cancellation Insurance: compare cheap travel insurance quotes
---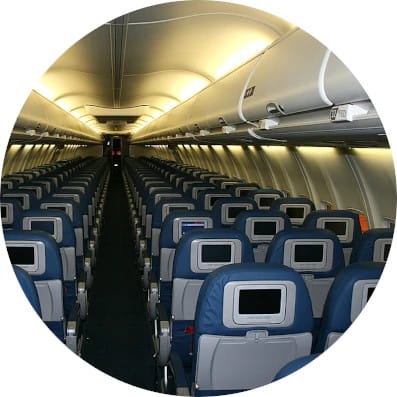 If you've just booked your holiday the last thing you want to think about is having to cancel it. But if an accident, an unexpected illness or a family bereavement means you're unable to travel, having the right travel insurance in place could help to soften the blow and help you recoup some or all of the cost of your trip.
What is travel cancellation insurance?
Most travel insurance policies will include a cancellation or curtailment clause, which means you can claim for compensation if you have to cancel or cut short your holiday through no fault of your own.
However, if you've taken out a very cheap travel insurance policy you could find that there might be a lot of prohibitive restrictions and limitations relating to when you will be compensated for cancellation or curtailment, so it's vital that you check your policy documents when you first take out a policy.
When can I make a claim on my holiday cancellation insurance?
Typically you can only claim for cancellation or curtailment for 'unforeseen' circumstances – in other words, for reasons that are beyond your control. Some common reasons include:
Being unexpectedly called for jury service
An unforeseen illness (if your doctor has said you shouldn't travel or if you or someone you're travelling with becomes ill on holiday and needs to come home)
Bereavement for a close relative
Accidents that stop you from travelling
Incidents that force you to come back home (for example if your home has been burgled or damaged by fire, flood or storms)
If the Foreign Office issues a new warning not to travel to your holiday destination.
Insurers set their own rules about what you can claim for, so while many of the reasons will be similar there may be subtle differences that significantly change the meaning, so check policy documents carefully.
For example, most policies will compensate you if a close relative unexpectedly passes away but the definition of a 'close relative' varies by provider. Some insurers will limit this to mean a parent, child or sibling while others may extend it to include grandparents, aunts or uncles.
When won't cancellation cover pay out?
In most cases, you won't be able to get compensation if:
You change your mind
You have to cancel because you haven't sorted out essential travel documents like a visa or renewed your passport in time
A family member passes away from a long-term illness that you knew about before you booked your trip
You become ill because of a pre-existing medical condition that you didn't tell your insurer about
You bought your holiday cancellation insurance after you were made redundant with the intent of claiming for compensation.
What happens if my flight is cancelled by the airline?
In some cases you can get compensation from the airline under the rule known as the 'denied boarding regulation'.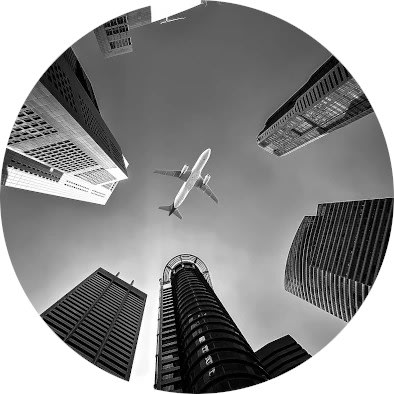 Under this regulation, if your flight left (or was supposed to leave) from the UK, European Union (EU), Iceland, Norway or Switzerland, then the airline must compensate you for cancellation or delays. The same rule applies if you land in the UK, EU, Iceland, Norway or Switzerland on a European airline – regardless of where your flight starts.
If you're travelling with a non-EU airline or flying to a worldwide destination, you'll need to see if the airline in question offers compensation. If not, your travel insurance may pay out instead – always check the conditions of your policy to see exactly what you're covered for.
What happens if my package holiday is cancelled by the tour operator?
If you've bought a package holiday, you should get a refund as long as the holiday was ATOL or ABTA protected.
If you booked your holiday independently, check your travel insurance as you might be able to claim under the 'end supplier failure' clause. This means you could be compensated if your holiday supplier goes bust.
However, it's important to bear in mind that not all cancellation cover includes end supplier failure as standard, and if it is included what's offered can vary by insurer.
How much does holiday cancellation insurance pay out?
This will depend on what your policy says, so it's a sensible precaution to make sure that the policy you buy covers the cost of your holiday. If you can't go away at all, you should get the cost of the whole holiday back. If you've had to cut short your trip, you'll get money back for the days you miss.
Typically, cover varies from £1,500 to £5,000 so you'll be able to claim up to that amount per person, which should be enough to compensate you for the average family holiday.
If your holiday was particularly expensive, though, it is possible to take out a policy that will provide cover for up to £10,000 per person, but this higher level of compensation is likely to be reflected in the cost of the premium.
Don't forget – whether you've had to cancel or curtail your holiday, you'll need to pay the excess for your claim to go ahead.
When should I take out travel cancellation insurance?
If you want to benefit from the cancellation clause in travel insurance, you should buy a policy as soon as you've booked your holiday.
It probably goes without saying, but insurers are unlikely to pay out if you buy cancellation insurance after an incident has happened. For example, if you received a letter for jury duty and then bought travel insurance with the sole intention of claiming back the cost of the holiday.
It's worth knowing that in the event of a claim, your insurer will ask for evidence so they're likely to check when you bought your holiday and insurance compared to the date you were told about jury service (for example).
Compare travel insurance at Quotezone.co.uk
Choosing your travel insurance isn't as exciting as choosing your holiday destination but your final decision can have just as big an impact on your experience.
At Quotezone.co.uk, we always recommend taking a good look at the features on offer and consider:
With all this to think about and compare, we've made searching for your travel insurance quick and easy. Simply fill in one short form to compare travel insurance policies from a wide range of providers in a matter of minutes.
Travel Insurance Comparison