Worldwide Travel Insurance
Cheap Worldwide Travel Insurance
Compare up to 30 providers

Access Cashback & Rewards

97% of reviewers recommend us
Search and compare cheap quotes from up to 30 UK travel insurance providers, including
---
Looking for cheaper insurance?
Search up to 30 different travel insurance providers
Quotezone increases your chance of finding a great deal by searching the market for you.
Buy online or by phone
Purchase your travel policy quickly and easily, monthly and annual payment options available.
You could save time and money
Get your quotes by filling in one simple form, compare prices, and start saving.
Over three million users
Join our ever-growing list of satisfied customers today.
Norton secured
Our quote form uses 128-bit SSL encryption for your peace of mind.
Independent and unbiased service
We aren't owned by or have any investment from any insurance company.
What people have to say about us
Perfect services…
Peterborough, United Kingdom
Very helpful web. Thank you
4.74/5 from 2194 customer reviews
Worldwide Travel Insurance: compare cheap insurance quotes online
---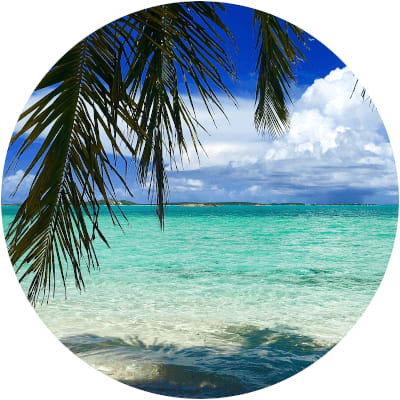 If you're planning a holiday of a lifetime to a far-flung destination the risk that you might experience an accident, illness, cancelled flights or stolen luggage is probably quite far from your mind. But the truth is that accidents, illness and other mishaps can happen anywhere and everywhere, and the further you are from home the more difficult those problems can sometimes be to deal with.
That's why approximately three quarters of British holidaymakers take out travel insurance before they go on vacation, according to research by ABTA.
Of course, if you have made the decision to take out worldwide travel insurance for your overseas trip that doesn't mean you should fork out an arm and a leg for your policy. By using Quotezone.co.uk's travel insurance comparison system you'll be able to compare worldwide travel insurance quotes from a wide range of providers, making it more likely you'll find a suitable policy at a fair price.
What is worldwide travel insurance?
It's a type of travel insurance policy that protects you against a range of potential risks while you're overseas on business or on holiday.
As the name suggests, worldwide policies are specifically intended to cover you if you're venturing outside of Europe – for example if you're heading to Asia or Australia.
What sort of things does this type of global travel insurance cover me against?
Like other good travel insurance policies, worldwide cover should include:
Medical expenses – to pay for any treatment you might need while you're abroad.
Repatriation – to cover the cost of bringing you back home in a medical emergency.
Cancellation and curtailment – compensates you if you have to cancel or cut short your holiday due to reasons outside your control.
Lost or damaged luggage – pays to replace any accidently lost, damaged or stolen luggage.
Personal liability – covers legal fees and compensation if you have an accident and someone blames you for injury or damage to their property,
You'll also be given the opportunity to add extra features to your policy to ensure you get the protection you need – popular additions include:
Ski insurance – for anyone hitting the slopes this will compensate you for accidental loss, damage or theft to equipment like skis, poles, googles and helmets (either hired or owned).
Golf insurance – covers the cost to replace accidently lost, damaged or stolen clubs, bags or even shoes.
Cruise insurance – compensates you for events like missed port stops or cabin confinement.
What countries are classed as worldwide?
Very broadly speaking, you can buy policies that cover:
However, insurers group destinations according to their own set of rules so it's not always obvious which region a country falls under. For example, many insurers class Egypt, Turkey and Morocco as European destinations rather than worldwide destinations, so it's crucial to check you're covered under the policy's terms.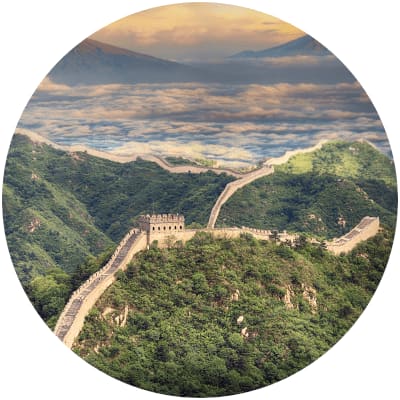 I already have European cover, why do I need to expand my travel insurance worldwide?
One of the reasons insurers segment travel insurance policies by region is that the cost of medical treatment can vary dramatically depending on where you're going.
That's why it's vital that you make sure your travel policy covers the country you're visiting – if it doesn't you simply won't be insured, no matter what other policies you may have in place.
For instance, UK only cover is usually relatively cheap since medical treatment is free under the NHS. Many European countries also have some level of state-funded care, providing subsidised or free treatment so European travel policies will usually cost less than worldwide ones too.
When it comes to worldwide travel insurance policies, they are usually split to either include or exclude the USA so that premiums remain competitive if you're not visiting the US – where medical treatment can be incredibly expensive.
For example, case studies from the Association of British Insurers (ABI) revealed that one British couple needed £587,000 worth of medical treatment after being involved in a road accident in America (fortunately the couple were covered by their insurance).
Do I need annual or single trip world travel insurance?
If you only go away once within a 12-month period then a single trip policy should meet your needs. If you're planning several holidays in one year, though, then an annual or multi-trip policy is likely to be better value in the long run.
It's worth bearing that the length of time a holiday can last for is limited to around 31 days, regardless of whether you have an annual or single trip policy. If you have multi-trip cover you can still go away several times each year, so long as each holiday lasts no more than 31 days (or whatever your own insurer's limit is).
Insurers decide their own limits so check what this is before you set off on your travels.
If you're away for slightly longer your insurance provider should be able to extend your policy to cover the dates you'll be away.
If you're taking a year out or long-awaited sabbatical, though, why not consider a backpackers insurance policy instead? These policies will let you travel continuously for 12 months or more.
Can I buy worldwide travel insurance if I have a pre-existing medical condition?
Yes, you should be able to buy worldwide travel insurance even if you have a pre-existing condition such as asthma, diabetes or high blood pressure, although some conditions may be excluded from cover on your policy while others may push up your premium.
Whether your pre-existing medical condition is covered or excluded, though, it's essential that you let your travel insurance company know about it since failing to disclose a pre-existing condition can invalidate your policy.
Are there any worldwide holiday insurance exclusions I should be aware of?
Every insurance provider will lay out a range of exclusions in their policy documents, which means you wouldn't be covered if one of those scenarios arose. For example, some typical worldwide travel insurance exclusions are:
You are unable to travel because you don't have the required vaccinations for the country you're travelling to and/or from, such as yellow fever or typhoid
Your claim is a result of you breaking the law
Your claim is a result of taking drugs or having too much to drink
You travel to a country that the Foreign Office has said not to.
How do I find the best worldwide travel insurance?
The best worldwide travel insurance policy for you is one that's tailored to your specific requirements, taking into account the number of holidays you take in a given year, where you're planning to go on holiday, what you'll be doing when you get there and whether or not you're going as a family.
With all of that in mind, compare features of cheap worldwide travel insurance carefully – you might find policies don't offer everything you need, and some of the cheapest policies may impose a very wide range of exclusions.
On the other hand, policies that may look a little more expensive at first glance can sometimes prove to be better value when you consider exactly what's included.
Travel Insurance Comparison