Cheap Car Insurance for Nurses
Car Insurance for Nurses - Compare Cheap Quotes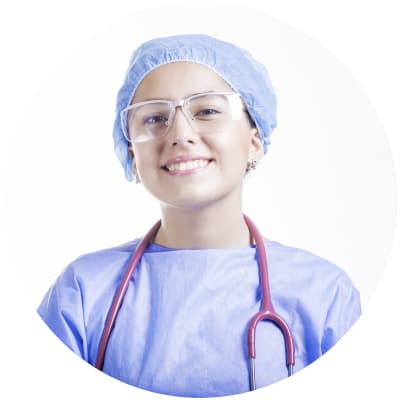 If you've compared car insurance quotes before you'll know that insurance providers ask for your job title, but are you aware of just how much your occupation can influence the premiums you're quoted?
---
For instance, car insurance for unemployed people costs 30% more, on average, than a comparable policy might cost someone else, and police officers, teachers and ministers of religion all benefit from much lower average premiums than people in the construction industry, hospitality sector or oil and gas industry.
If you're a nurse the good news is that you are likely to rank closer to police officers and teachers on that sliding scale, because car insurance for nurses is usually cheaper than many other professions.
Of course, that doesn't mean you shouldn't shop around to find the best possible deal on your insurance - which is where we come in.
Why is car insurance cheaper for nurses?
Each of the variables insurance providers use in their insurance premium calculations are intended to help them assess the risk profile of the policyholder, and that's the reason they ask for your occupation or profession too.
Insurance claims data and motoring conviction data suggest that nurses are less likely than people in many other professions to claim on their insurance, have their licences endorsed with penalty points or receive driving convictions, which means nurses are seen as lower risk drivers.
Of course, insurance companies use a wide range of other variables when calculating premiums too, so you aren't guaranteed cheap car insurance simply because you're in the nursing profession.
Your location, your driving record, your criminal record, your history of insurance claims, the size of your No Claims Discount, the make and model of car you drive, where you park the car during the day and overnight, the level of coverage you'd like to take out and the amount of excess you're willing to accept can all influence the cost of nurse car insurance, which means you could end up paying more or less than other professions depending on whether those variables work for or against you.
Is it true female nurses get cheaper car insurance than male nurses?
Almost 90% of nurses in the UK are women, but does the gender of the policyholder influence the cost of their insurance? Not anymore.
Car insurance for women used to be significantly cheaper in the UK than an equivalent policy might cost a male driver, because insurance claims data revealed that women were generally better drivers than men, filing far fewer at-fault insurance claims and receiving significantly less penalty points or driving convictions.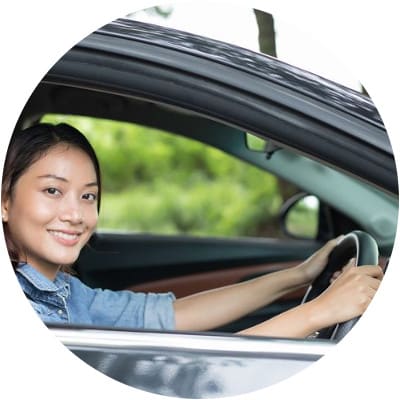 However, although the data confirms that female motorists are still the better drivers today, it is now illegal for insurance companies to use gender as one of the variables in their insurance premium calculations.
Still, since female drivers are less likely than their male counterparts to have claimed on their car insurance in the past five years, had their licence endorsed with penalty points or received a driving conviction (all questions insurers are allowed to ask policyholders); and since female drivers are also more likely to have built up a sizable No Claims Discount than male drivers, many women still benefit from cheaper car insurance irrespective of their occupation, even though their gender is no longer a direct factor in their insurance quotes.
Several different nursing job titles fit my role, which one should I choose?
When you're comparing car insurance for nurses you might find that there are several different job titles that would be appropriate to choose, such as 'psychiatric nurse', 'community nurse', 'student nurse', 'registered nurse' or simply 'nurse'.
It's possible each of those job titles might give you a slightly different premium even though they all might accurately apply to your role in the nursing profession. For instance, car insurance for student nurses might cost a little more than car insurance for community nurses, or vice versa.
However, the effect these tweaks to your job title might have on your premium isn't as clear cut or universal as the effect of being a nurse versus being a member of a 'riskier' profession. The best plan is probably to compare quotes for each job title that accurately applies to you, and then go with the one that offers the cheapest car insurance for nurses while still being accurate.