Compare over 60s car insurance quotes now
Cheap Over 60s Car Insurance
Compare 110+ providers & save up to £490*

Access Cashback & Rewards

97% of reviewers recommend us
Don't have your registration number? No problem, click here.
Compare cheap car insurance quotes from over 110 UK providers, including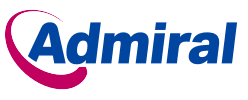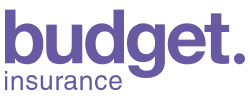 ---
Looking to insure a car for less?
Compare quotes from over 110 car insurance companies
Our car insurance comparison services increases your chance of finding a great deal by comparing 110+ quotes side-by-side.
Buy your car insurance online or over the phone
Sign up online or over the phone, and choose from monthly or annual payment options.
Save on your insurance
One short form is all it takes to compare cheap car insurance policies from over 100 insurance providers.
Over three million users
Over 3 million people save money with us each year.
Secure & Encrypted
We guarantee your confidence when shopping online by following the latest internet security standards.
Independent and unbiased service
We aren't owned by or have any investment from any insurance company.
What people have to say about us
The quote l got was the cheapest on all the comparison websites
I used other sites to get a car insurance. Quotezone was by far the best. I took a car insurance with an insurance company that they suggested. Since then I had an accident and the insurance company was great and I am very happy with them. To summaries I got a great deal from the financial aspects and also from the customer services aspects. I have already recommended Quotezone to a number of friends and as far as I know two of them have insured their cars via them.
4.89/5 from 38 customer reviews
Car insurance for drivers over the age of 60
According to data from the Department for Transport drivers aged 60 to 69 are considerably less likely to be involved in a road traffic accident than a driver in their twenties.
---
In fact, annual road accident data from the DfT suggests that someone in their 60s is on average 66% less likely to have an accident than their twentysomething counterpart.
It should come as no surprise, then, that drivers over the age of 60 are often able to find cheaper car insurance quotes than younger drivers.
Of course, just because the price you're quoted is likely to be cheaper doesn't mean you should go with the first quote you're given.
By using a car insurance comparison service like Quotezone.co.uk you can compare quotes from a wide range of providers in just a few minutes, making it even more likely that you're able find the right policy at a cheap price.
Compare over 60s car insurance quotes now
Car insurance for drivers in their 60s – a straightforward guide
Insurance providers factor in a wide range of variables when calculating car insurance quotes. In relation to the car itself, most providers will take the following factors into account:
Your estimated mileage for the upcoming insurance period
Of course, insurance providers don't just take into account facts about the car – specific details about the main driver will also have a major impact on the cost of insuring the vehicle.
Most insurance providers will consider:
How long you've held your full driving licence
Whether or not you have any driving convictions or points on your licence
The size of your No Claims Discount (NCD)
Whether or not you have any medical conditions that could affect your driving, such as cataracts, glaucoma, Parkinson's disease or epilepsy
Of course, even if you're in your 60s, have a clean bill of health and have built up a sizeable No Claims Discount, there are always additional steps you can take to improve your 'risk profile', which could in turn see your premiums fall even more.
For instance, you could:
Park your car in a garage or private driveway – Parking your vehicle in a garage or on a private driveway improves your risk profile because it reduces the possibility of your car being sideswiped by a passing vehicle, rear-ended by someone trying to get into a parking space, or broken into by thieves.
Complete an advanced driving test – Whether you opt for the 'RoSPA Advanced Drivers and Riders' test, or the 'Advanced Driver' test from the Institute of Advanced Motorists (IAM), passing an advanced driving test will improve your risk profile by demonstrating to insurers that you're a safety-conscious driver who obeys the rules of the road.
Pay annually instead of monthly – Many insurance providers offer their customers the option to pay for their cover on a monthly basis, but drivers will usually be offered a small discount if they opt to pay for the full year upfront.
Still have questions about over 60s car insurance? There's a good chance we've covered them in the FAQ section below.
When is the best time to renew my car insurance?
At Quotezone.co.uk we recommend that every driver should compare quotes from a wide range of insurance providers when it's time to renew their insurance, rather than simply accepting the renewal quote offered by their existing provider.
However, exactly when the driver gets those renewal quotes can also have an impact on the quotes they're offered. So when is the best time to renew your car insurance?
Well, you probably won't be too surprised to learn that renewing your insurance the day before the policy is due to expire could result in higher insurance premiums, because insurance companies could see you as a riskier driver if you leave things to the very last minute.
This might come as more of a surprise, though: research suggests that some insurance providers may also quote higher premiums if you renew your policy too early.
The reason for that is not entirely clear, but it could be because renewing far in advance of your renewal date makes you appear overly risk-averse, a trait that can prove to be just as dangerous on the roads as undue risk-taking.
While this will obviously vary from provider to provider, research suggests that a good time to renew your car insurance could be three to four weeks before it's actually due for renewal.
Should I opt for third party car insurance in order to reduce the cost?
No matter what age they are, what type of car they drive or where they live, every driver in the UK has three main levels of cover to choose from: third party, third party, fire and theft, or fully comprehensive.
Third party is often favoured by young drivers because it's sometimes cheaper than the more comprehensive car insurance policies, but if you're in your 60s, have no major medical conditions and have built up a significant No Claims Bonus you could find that you don't save very much by opting for third party or third party, fire and theft.
In that case it might be wiser to opt for fully-comprehensive car insurance, even if it does cost a little more.
Will my insurance cost more if I live in a city?
The short is answer is probably yes.
Insurance providers take a vast range of variables into account when calculating insurance premiums, one of which is the accident rate and crime rate for your local area.
Heavily built-up cities tend to have more road traffic accidents due to congestion, while thieves and vandals are also more likely to target densely populated areas, so all other things being equal your insurance will usually cost more if you live in a city.
*51% of consumers could save £490.26 on their Car Insurance. The saving was calculated by comparing the cheapest price found with the average of the next four cheapest prices quoted by insurance providers on Seopa Ltd's insurance comparison website. This is based on representative cost savings from June 2023 data. The savings you could achieve are dependent on your individual circumstances and how you selected your current insurance supplier.