Car Insurance for Unemployed People
Compare Cheap Car Insurance Quotes for Unemployed People
Compare 110+ providers & save up to £290*

Access Cashback & Rewards

97% of reviewers recommend us
Don't have your registration number? No problem, click here.
Search and compare cheap quotes from over 110 UK insurance providers, including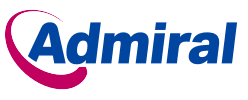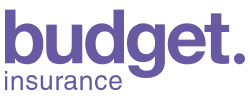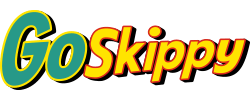 ---
Looking for cheaper insurance?
Search over 110 different car insurance providers
Quotezone increases your chance of finding a great deal by searching the market for you.
Buy online or by phone
Purchase your car policy quickly and easily, monthly and annual payment options available.
You could save time and money
Get your quotes by filling in one simple form, compare prices, and start saving.
Over three million users
Join our ever-growing list of satisfied customers today.
Norton secured
Our quote form uses 128-bit SSL encryption for your peace of mind.
Independent and unbiased service
We aren't owned by or have any investment from any insurance company.
What people have to say about us
The quote l got was the cheapest on all the comparison websites
I used other sites to get a car insurance. Quotezone was by far the best. I took a car insurance with an insurance company that they suggested. Since then I had an accident and the insurance company was great and I am very happy with them. To summaries I got a great deal from the financial aspects and also from the customer services aspects. I have already recommended Quotezone to a number of friends and as far as I know two of them have insured their cars via them.
4.89/5 from 38 customer reviews
Car Insurance for Unemployed People – Compare Cheap Quotes
Car insurance providers usually ask drivers for their job title when they're getting an insurance quote, because a driver's occupation is often used as one of the variables in their insurance premium calculations.
---
Where does that leave people who have recently lost their job, though? Should they choose the job title they had in their last job, or the job title they hope to have in their next role?
The short answer is: "neither of the above".
Choosing either of those options could pose a problem for the policyholder, because neither option is an accurate representation of their current job title and could therefore be seen as a deliberate attempt to mislead the insurer.
The best option is to choose 'unemployed' as the job title when you're taking out a new car insurance policy, even though this could result in higher premiums.
Why is car insurance for unemployed people more expensive?
Each of the variables insurance providers use in their insurance premium calculations is intended to help them assess the risk profile of the policyholder.
Since insurance claims data and motoring conviction data suggests unemployed drivers are more likely to claim on their car insurance and more likely to receive penalty points or driving convictions than some other motorists, being unemployed means you're seen as riskier – even if you only lost your job last week.
Of course, it's important to bear in mind that insurance companies use a wide range of other variables when calculating premiums, so if many of your other attributes are positive they could help to offset the higher premium your status as an unemployed jobseeker would otherwise cause.
For instance, your location, your driving record, your criminal record, your history of insurance claims, the size of your No Claims Discount, the make and model of car you drive, where you park the car during the day and overnight, the level of coverage you'd like to take out and the amount of excess you're willing to accept can all influence the cost of your unemployed car insurance, so if each of those factors work in your favour you could still be offered cheap insurance quotes.
How much more expensive is car insurance for unemployed people?
While your occupation does have an impact on the cost of your insurance (car insurance for nurses, police officers and teachers is likely to be cheaper than an equivalent policy for a construction worker or hospitality worker, for instance) different insurance companies use slightly different variables when calculating premiums, and they also give each of those variables a slightly different weighting, so it's difficult to say how much more you'd have to pay for your car insurance if you unexpectedly lost your job.
On average, though, insurance data suggests people pay an average of 30% more for unemployed car insurance than an average policyholder who is in full time employment.
Do retired people have to choose 'unemployed' when choosing a job title?
No, retired people don't have to choose 'unemployed' as their job title, and in fact choosing that option could end up costing them hundreds of pounds.
Since the vast majority of retired people are older drivers, and insurance claims data indicates that motorists in their 50s, 60s and early 70s are less likely to claim on their insurance, retired drivers will almost always benefit from cheaper premiums than unemployed people.
'Retired' should be one of the options in the occupation or job title section when you're comparing car insurance quotes, so you shouldn't be forced to choose 'unemployed' if you are in fact retired.
Do housewives, house husbands or stay-at-home parents have to class themselves as 'unemployed'?
As with retired people, housewives, house husbands and stay-at-home parents have different risk profiles from unemployed people, so you could be costing yourself hundreds of pounds if you list your job title as 'unemployed' when you actually fall into one of these other categories.
The best plan is to only classify yourself as unemployed if you are actively looking for employment. If you're a housewife, a house husband or a stay-at-home parent there should be other job titles or occupations that more closely fit your role.
Should unemployed people opt for third party only insurance in order to reduce their premiums?
In the past price-sensitive motorists often opted for third party only cover because the fact that it was the least comprehensive level of coverage available often meant it offered cheaper premiums.
However, many car insurance companies have begun hiking their premiums for third party insurance in recent years in order to take into consideration that fact that this level of coverage is often favoured by riskier drivers (unemployed drivers, young drivers, newly qualified drivers or drivers with penalty points or driving convictions, for instance).
As counterintuitive as it might seem, the net result of this trend is that fully-comprehensive and third party, fire and theft policies are now sometimes as cheap as a third party only policy, and in some cases they might even be cheaper.
The best plan is to compare quotes for all three levels of coverage when you're looking for car insurance for unemployed people, and then go with the provider that offers the most comprehensive unemployed car insurance policy at the best possible price.
*51% of consumers could save £290.68 on their Car Insurance. The saving was calculated by comparing the cheapest price found with the average of the next three cheapest prices quoted by insurance providers on Seopa Ltd's insurance comparison website. This is based on representative cost savings from November 2021 data. The savings you could achieve are dependent on your individual circumstances and how you selected your current insurance supplier.