Cheap Telematics Insurance
Compare quotes for telematics insurance
Telematics insurance, or black box insurance as it's more commonly known, is often associated with younger, less experienced drivers, although technically anyone can apply for this type of policy if they're keen to lower their premiums.
---
The reason young drivers tend to favour telematics cover, though, is that it can often reduce the cost of their car insurance policies by hundreds of pounds, whereas seasoned motorists would likely see a much more modest cost saving.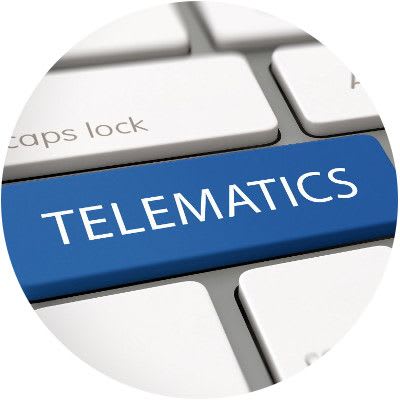 When you sign up for a telematics policy you'll be required to install a black box in your vehicle (hence the name 'black box insurance'), which will track a wide of range of data relating to your driving, such as your speed, handling, length of journey and time of journey, and then share this data with your provider.
This data is particularly useful for insurers attempting to assess the risk profile of younger, less experienced drivers, which is why newer drivers tend to gain the most from a telematics policy.
Unlike traditional car insurance policies, though, the premium for your telematics cover can be adjusted by the insurer on a day-to-day basis, which means the cost can go up if your driving is seen as riskier, or fall if you drive more safely.
Compare telematics insurance quotes now
How to find cheaper telematics insurance
As with other types of car insurance policies, if you're planning to take out telematics insurance it's vital that you use an unbiased comparison service like Quotezone.co.uk before you sign on that dotted line, because it will enable you to compare quotes from a wide range of providers in order to find the most competitive quote.
Of course, there are a few other things you can do to increase the likelihood that you're offered a good deal on your telematics cover, all of which are geared towards improving your risk profile. For instance, you could:
Opt for a car in a lower insurance group, which will usually be a little cheaper to insure.
Park your car in a garage or on a private driveway (assuming you have that option, of course), because doing so will reduce the risk of the vehicle being sideswiped or targeted by thieves.
Consider taking out third party or third party, fire and theft car insurance, which could be cheaper than fully comprehensive insurance because it offers less comprehensive coverage.
Consider taking the 'Pass Plus' or 'RoSPA Advanced Drivers and Riders' test, which can help to demonstrate that you're a safe driver.
Having said all that, it's important to remember that even if you do find a good deal on your telematics car insurance your premium could be adjusted upwards if you have a lax attitude to speed limits or have a tendency to take corners too sharply.
Still, have questions about telematics insurance for younger drivers? Then read on.
Which age group is telematics cover most suitable for?
Different people learn to drive at different ages, of course, but in general drivers aged 17 to 24 could save the most money by taking out black box insurance, because they are generally the least experienced drivers.
In fact, research suggests that drivers in the 17 to 24 age group could save an average of 25% on their premiums if they opt for telematics instead of regular car insurance.
I've heard that my insurer can cancel my telematics policy before it's due for renewal – is this true?
Yes, if you take out this type of policy then your insurance company has the right to revoke your cover if your driving data indicates you are a particularly reckless driver.
However, provided you obey speed limits, don't take corners too sharply, squeeze the brakes rather than slamming them, and generally follow all the other rules of the road you probably won't need to worry about having your policy cancelled by your insurer.
Is it true that telematics car insurance policies impose 'curfews'?
While the range of inclusions and exclusions differ from provider to provider, it is true that some companies add time restrictions to their telematics policies, which might restrict policyholders to only driving during daylight hours, for instance.
The reason for this is that insurance data has demonstrated that drivers are more likely to be involved in a road traffic accident while driving at night.
Whether or not your policy carries this restriction will depend on the provider you decide to go with, though, so it's important to check the range of exclusions in your policy before signing on the dotted line.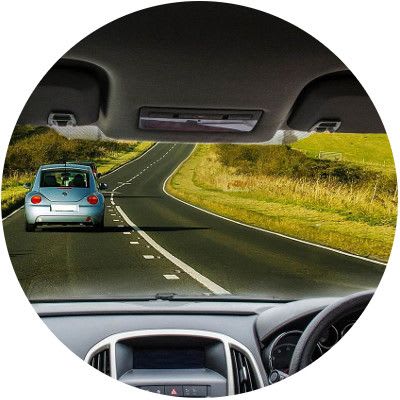 Is there a charge for the black box?
This is an important consideration that many drivers overlook – some telematics insurers charge a fee for the black box, while others send it out to policyholders free of charge.
Also, some of the insurance providers that do charge a fee may refund this to the policyholder at the end of the contract provided the box is returned to them undamaged.
Who will install the black box in my car?
Some insurance companies may send someone to install the black box in the policyholder's vehicle, but many will post the device out along with instructions on how it should be correctly installed.
Is it true that a telematics policy can help me become a better driver?
Many advocates of telematics point out the fact that drivers are incentivised to be more mindful of their driving and correct their bad habits because their insurance premium is directly tied to how well they drive.
In addition, many black box insurers will send policyholders regular tips and suggestions on how they can improve their driving, based on how well they've been driving lately.