Cheap Third Party, Fire and Theft Insurance
Compare quotes for third party, fire and theft insurance
Hundreds of thousands of cars are stolen in the UK each year, which is one of the reasons many drivers opt for a 'third party, fire and theft' (TPFT) policy rather than basic third party insurance, even though it's sometimes a little more expensive.
---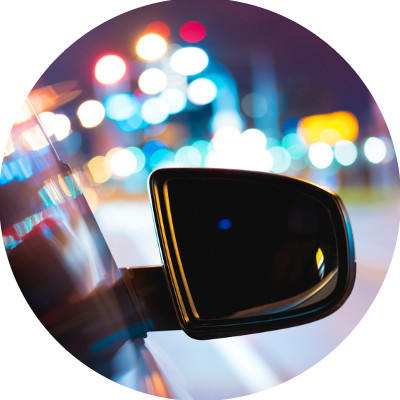 Of course, fully comprehensive insurance offers drivers even more protection, because it covers the motorist for a number of things that aren't covered by TPFT insurance, such as damage to their car caused by an uninsured driver or their own medical bills if they're injured during an accident.
If you're keen to lower your insurance premiums, though, but also want to make sure you're covered if your car is ever stolen, then this type of policy could be a good compromise.
There are a number of steps drivers can take to help lower the price they pay for this type of insurance, but one of the easiest is to use an unbiased price comparison website like Quotezone.co.uk.
That way you stand a better chance of finding a suitable car insurance policy at a competitive price.
Compare car insurance quotes now
Other ways to lower your premiums
In addition to using a price comparison website to compare quotes from a wide range of providers, the following steps could also help motorists lower their car insurance premiums:
Parking in a garage or on a private driveway: Some people use their garage as a storage room or workshop, but parking your car in the garage when you're not driving it can help to lower the cost of your car insurance. The second-best option is to park your car on your driveway (if you have one), whereas parking on the side of the road could result in higher premiums due to the increased risk this represents.
Installing a car alarm or engine immobiliser: If your car already comes with a manufacturer-installed car alarm and immobiliser then your insurance provider will have factored this in on your previous policies. If you don't have these security features installed, though, you could benefit from cheaper insurance if you have them fitted by a certified professional.
Installing a GPS tracker: GPS trackers enable car owners to track their vehicle in real time, which can prove invaluable if the car is ever stolen. Having one installed can sometimes help to lower your insurance premiums too, since it significantly increases the likelihood your vehicle will be recovered if it is ever stolen. In the past these devices were often prohibitively expensive, but prices have fallen considerably in recent years. It's worth pointing out that some insurers will only recognise certain brands of GPS tracker, so motorists should double check this before buying one.
Still have questions before you decide which level of cover to go for? Then read on.
What is third party, fire and theft?
As with 'third party' insurance, third party, fire and theft will cover the cost of repairing or replacing a third party's vehicle if the accident was your fault.
TPFT car insurance has two additional situations that it will also cover, though – fire damage to your own car (arson, for example); and the theft of your vehicle (provided it was securely locked when it was stolen and the keys weren't left inside).
Does third party, fire and theft cover personal injury?
If you're involved in an accident that was your own fault and you have this type of insurance your insurer should cover the costs associated with personal injuries to drivers or passengers in other cars. This could include paying for that third party's medical bills and physiotherapy treatment, for instance.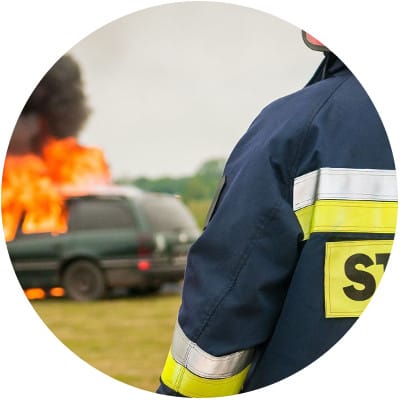 Your own personal injuries won't be covered by this type of policy, though – you would need fully-comp insurance for that.
Is third party, fire and theft insurance always cheaper than fully-comp?
In theory this type of insurance carries less risk for the insurer, because they are agreeing to cover a less comprehensive range of incidents. In many cases this reduced insurance risk can translate into lower premiums.
However, in some cases fully-comp might actually work out cheaper than third party, fire and theft, because some insurance companies may take into account the fact that riskier drivers are more likely to plump for this lower level of cover.
With that in mind, it's a good idea to compare car insurance quotes for fully-comp when you're comparing prices for lower levels of cover, and then go with the policy that offers the most comprehensive cover at the best price.
What happens if my car is written off and I only have third party, fire and theft insurance?
If you were at fault and your car was written off then you will have to cover the cost of replacing the vehicle yourself.
But if another driver caused the accident (and they have the correct insurance in place, of course) then their provider should cover the cost of replacing your vehicle at its current market value.
What kind of drivers can benefit most from TPFT cover?
In an ideal world every driver would have the most comprehensive level of car insurance available, but in practice motorists that are struggling to find reasonably-priced cover have the most to gain from taking out a less comprehensive policy.
Provisional licence holders and young drivers could have the most to gain from this type of cover, then, because in some cases the lower level of protection they're receiving from their insurer will translate into lower fees.
It's not always as clear cut as that, though, because some insurers factor into their calculations the fact that riskier drivers are more likely to opt for a lower level of cover.
That's why motorists should compare quotes for fully-comp insurance at the same time – they may just find that it works out cheaper than the third party, fire and theft policy they were considering.