Car Insurance Without Black Box
No Black Box Car Insurance
Compare 110+ providers & save up to £490*

Access Cashback & Rewards

97% of reviewers recommend us
Don't have your registration number? No problem, click here.
Compare cheap car insurance quotes from over 110 UK providers, including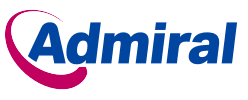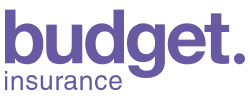 ---
Looking to insure a car for less?
Compare quotes from over 110 car insurance companies
Our car insurance comparison services increases your chance of finding a great deal by comparing 110+ quotes side-by-side.
Buy your car insurance online or over the phone
Sign up online or over the phone, and choose from monthly or annual payment options.
Save on your insurance
One short form is all it takes to compare cheap car insurance policies from over 100 insurance providers.
Over three million users
Over 3 million people save money with us each year.
Secure & Encrypted
We guarantee your confidence when shopping online by following the latest internet security standards.
Independent and unbiased service
We aren't owned by or have any investment from any insurance company.
What people have to say about us
The quote l got was the cheapest on all the comparison websites
I used other sites to get a car insurance. Quotezone was by far the best. I took a car insurance with an insurance company that they suggested. Since then I had an accident and the insurance company was great and I am very happy with them. To summaries I got a great deal from the financial aspects and also from the customer services aspects. I have already recommended Quotezone to a number of friends and as far as I know two of them have insured their cars via them.
4.89/5 from 38 customer reviews
Car Insurance Without a Black Box – Compare Cheap Quotes
---
If you're a teenager, or a first time driver who has only passed the provisional driver test very recently, you've probably been forewarned that your car insurance premiums are likely to be eye-wateringly expensive, and some people may have suggested that you opt for a telematics insurance policy (or a black box policy, as it's more commonly known) as a way to find cheaper quotes.
But what if you'd prefer car insurance without the black box? Is it possible to find no black box car insurance that doesn't cost an arm and a leg when you're a younger driver?
The short answer is 'it depends'. Your age and lack of experience behind the wheel will definitely work against you, at least for the first year or two, but if other factors work in your favour (eg your postcode, your occupation etc) you might be able to find a no black box insurance policy that is at least affordable even though it isn't likely to be cheap.
It's vital that you compare quotes from a wide range of providers, though, because that will increase your odds of finding cheaper car insurance without a black box. And that's where we come in – Quotezone.co.uk can help you to compare car insurance quotes from over 110 insurance providers in a matter of minutes.
Compare car insurance without black box now
Does 'no black box car insurance' always cost more?
No, not necessarily – a lot depends on the risk profile of the individual policyholder.
For example, an older driver with no motoring convictions and a big No Claims Discount could find that a telematics insurance policy isn't any cheaper than car insurance without a black box, because insurance providers already view them as a lower risk driver.
However, telematics insurance is often favoured by young drivers, because the data the black box sends to the insurer can help them offset some of the risk younger, less experienced motorists represent. Those particular drivers may have to pay more if they want 'no black box' car insurance.
Why would a driver be willing to pay more for car insurance with no black box?
Some motorists aren't happy with the level of data black boxes share with insurance providers, particularly since the premiums for these policies are dynamically priced and can therefore be increased on a day-to-day basis if the driver exceeds the speed limit or commits other motoring violations.
Black box policies can also be cancelled if the policyholder exceeds the speed limit on a regular basis, and some policies also impose a curfew which could mean the driver might only be insured to drive during daylight hours.
What steps can I take to find cheaper car insurance with no black box?
Firstly, shop around. The higher your premiums are likely to be the more important it becomes that you compare car insurance quotes from a wide range of different providers, which will greatly increase your odds of finding a cheaper quote.
Beyond that, there are a few other steps you can take that might help increase your odds of finding a cheaper no black box insurance policy, such as:
Opting for a car in a lower insurance group – while this will only be possible if you haven't bought your car yet (or you're happy to downsize), if you do have a car in a lower insurance group it will usually be a little cheaper to insure.
Parking your car in a garage or on a private driveway (assuming you have that option, of course) – cars that are parked on a private driveway or in a garage have a lower risk of being stolen, vandalised or hit by a passing car.
Taking an advanced driving test (such as the 'Pass Plus' or 'RoSPA Advanced Drivers and Riders' test) – It's not a universal rule, but some insurance companies might offer you a lower premium because these courses can help to prove that you're a safety-conscious driver.
Adding a more experienced motorist to the policy as a 'named driver' – Since this sometimes means the less experienced, higher risk driver will spend less time behind the wheel, some insurance companies will offer cheaper premiums to reflect the lower risk.
Paying for the full year upfront – This can sometimes be a painful pill to swallow when your premium is very high, but if you're able to pay the full amount upfront you could save quite a bit of money versus a monthly payment plan.
*51% of consumers could save £490.26 on their Car Insurance. The saving was calculated by comparing the cheapest price found with the average of the next four cheapest prices quoted by insurance providers on Seopa Ltd's insurance comparison website. This is based on representative cost savings from June 2023 data. The savings you could achieve are dependent on your individual circumstances and how you selected your current insurance supplier.