First Time Driver Insurance
Cheap Car Insurance for First Time Drivers
Compare 110+ providers & save up to £490*

Access Cashback & Rewards

97% of reviewers recommend us
Don't have your registration number? No problem, click here.
Compare cheap car insurance quotes from over 110 UK providers, including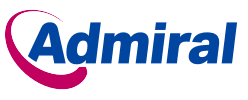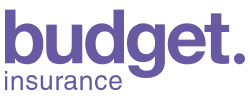 ---
Looking to insure a car for less?
Compare quotes from over 110 car insurance companies
Our car insurance comparison services increases your chance of finding a great deal by comparing 110+ quotes side-by-side.
Buy your car insurance online or over the phone
Sign up online or over the phone, and choose from monthly or annual payment options.
Save on your insurance
One short form is all it takes to compare cheap car insurance policies from over 100 insurance providers.
Over three million users
Over 3 million people save money with us each year.
Secure & Encrypted
We guarantee your confidence when shopping online by following the latest internet security standards.
Independent and unbiased service
We aren't owned by or have any investment from any insurance company.
What people have to say about us
The quote l got was the cheapest on all the comparison websites
I used other sites to get a car insurance. Quotezone was by far the best. I took a car insurance with an insurance company that they suggested. Since then I had an accident and the insurance company was great and I am very happy with them. To summaries I got a great deal from the financial aspects and also from the customer services aspects. I have already recommended Quotezone to a number of friends and as far as I know two of them have insured their cars via them.
4.89/5 from 38 customer reviews
Car Insurance for First Time Drivers – Compare Cheap Quotes
If you're a first time driver you're probably aware of the fact that your inexperience behind the wheel is likely to result in higher premiums.
However, when you're ready to take out car insurance for first time drivers you might be taken off guard by just how high those car insurance quotes might be – particularly if you're a very young driver.
---
Insurance claims data reveals that young drivers are much more likely to crash their cars than older drivers, and inexperienced drivers are also more likely to be involved in an accident than highly seasoned motorists.
So if you're a first time driver and you're planning to take out car insurance for teens you should probably brace yourself for an eye-watering insurance quote.
Of course, not all first time drivers are teenagers – some people pass their driving tests much later in life, sometimes even as late as their 50s or 60s. The good news for those motorists is that they should find that their age works for them rather than against them, because older drivers usually benefit from cheaper quotes.
Of course, the fact that they are first time drivers will still push their premiums up, so while they might not pay as much as teenagers these motorists should still expect high premiums for the first year or two.
Why is how long I've held my licence such an important factor for car insurance?
Insurance companies use a wide range of variables when they're calculating their car insurance premiums, and how long you've held your full driving licence is just one of those variables. However, different variables have different weightings, and it's fair to assume that how long you've held your licence is given more weight than some other factors, because a lack of experience behind the wheel can significantly increase your likelihood of being involved in a road traffic accident.
Inexperienced drivers are also more likely than experienced drivers to do the wrong thing when they are involved in accident (such as slamming on the brakes when they're sliding on the ice), which can sometimes result in even more damage to their own vehicle or third party vehicles.
However, in addition to data indicating that first time drivers are more likely to have to claim on their insurance, there's also the fact that insurance providers don't have any personal data about your own driving, since as a first time driver you won't have built up any kind of driving record yet, good or bad. For that reason insurance providers are likely to be forced to place greater weight on the variables they can factor into the calculation, at least for the first year or two until you've established a track record behind the wheel.
Should first time drivers opt for third party only insurance in order to reduce their premiums?
In the past price-sensitive motorists often opted for third party only insurance policies because the fact that they were receiving less comprehensive coverage often meant they were charged a little less.
However, many car insurance companies have begun hiking their premiums for third party insurance in recent years in order to take into consideration that fact that this level of coverage is often favoured by riskier drivers (young drivers, newly qualified drivers, unemployed drivers or drivers with penalty points or driving convictions, for instance).
As counterintuitive as it might seem, the net result of this trend is that fully-comprehensive and third party, fire and theft policies are now sometimes as cheap as a third party only policy, and in some cases they might even be cheaper.
The best plan is to compare quotes for all three levels of coverage when you're looking for car insurance for first time drivers, and then go with the provider that offers the most comprehensive policy at the best possible price.
What other steps can I take to find cheap first time driver insurance?
Firstly, shop around. The higher your premiums are likely to be the more important it becomes that you compare car insurance quotes from a wide range of different providers, because you just might find one that's able to offer you a cheaper quote (although it still isn't likely to be cheap, of course!).
Beyond that, there are a few other steps you can take that might help increase your odds of finding the best first car insurance policy, such as:
Adding a more experienced motorist to the policy as a 'named driver' – Since this sometimes means the less experienced, higher risk driver will spend less time behind the wheel, some insurance providers will offer cheaper premiums to reflect the lower risk.
Parking your car off the road when you aren't driving it – cars that are parked on a private driveway or in a garage have a lower risk of being stolen, vandalised or hit by a passing car
Opting for a telematics insurance policy – Since the black box that is installed in your car when you sign up for this type of policy gives the insurance provider access to data about how you handle the car, how hard you brake and accelerate, the speeds you travel at, the times of day you usually travel and the miles you're clocking up during those trips, it can help to offset some of the risk you represent as a first time driver.
Taking an advanced driving test (such as the 'Pass Plus' or 'RoSPA Advanced Drivers and Riders' test) – It's not a universal rule, but some insurance companies might offer you a lower premium because these courses can help to prove that you're a safety-conscious driver
Paying for the full year upfront – This can sometimes be a painful pill to swallow when your premium is very high, but if you're able to pay the full amount upfront you could save quite a bit of money versus a monthly payment plan.
*51% of consumers could save £490.26 on their Car Insurance. The saving was calculated by comparing the cheapest price found with the average of the next four cheapest prices quoted by insurance providers on Seopa Ltd's insurance comparison website. This is based on representative cost savings from June 2023 data. The savings you could achieve are dependent on your individual circumstances and how you selected your current insurance supplier.