Multi-Property Landlord Insurance
Cheap Multi-Property Landlord Insurance
Quotes from UK insurance providers

One short form – save time & money
Policies and deals from industry leading insurance providers, including




























---
Looking for cheaper insurance?
Secure & Encrypted
We guarantee your confidence when shopping online by following the latest internet security standards.
Over three million users
Join our ever-growing list of satisfied customers today.
You could save time and money
Get your quotes by filling in one simple form, compare prices, and start saving.
Independent and unbiased service
We aren't owned by or have any investment from any insurance company.
What people have to say about us
First insurance I obtained. Good quotes and easy to distinguish which policy might be best for me ie with or without black box etc
Thank you this is best one
4.75/5 from 2915 customer reviews
Multi-property landlord insurance
---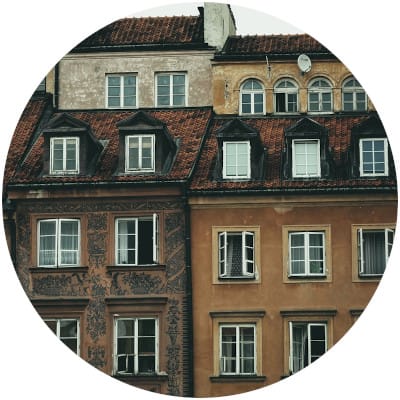 Juggling a portfolio of rental properties can be challenging and time consuming, but insuring all your properties under one single insurance policy can help ease that burden – and it could also save you money.
---
What is multi-property landlord insurance?
It's a type of landlord insurance that is specifically designed for people who own more than one rental property. Whether you're insuring a block of flats, a row of terraced houses or apartments and villas spread across different parts of the UK, these policies can be tailored to protect your buildings and contents against a wide range of different 'insured events', which can include things like:
Fire
Flood
Storm damage
Theft
Vandalism
Some policies will also cover damage to your water supply pipes, however you will need to confirm this with your insurer.
What does multi-property landlord insurance include?
Landlords insurance for multiple properties bundles together different types of insurance cover to give you a package that meets the specific needs of your portfolio – for example, you can choose from:
Landlord buildings insurance – covers the structure of your building like the walls, chimneys and any fixtures and fittings such as kitchen cupboards and bathroom suites.
Landlord contents insurance – covers any furniture and soft furnishings you provide, for instance, sofas, chairs, kitchen utensils.
Landlord liability insurance – covers the cost of legal fees and compensation if a tenant or visitor has an accident in your property and decides to sue you for injury or damage to their belongings.
Loss of rent insurance – compensates you if your tenant has to temporarily move out because of an insured event like a fire or flood.
Alternative accommodation cover – pays to rehome your tenant if your property becomes uninhabitable because of an insured event. You'll only need this if the tenancy agreement says that you must provide tenants with alternative accommodation.
Rent guarantee insurance – compensates you if your tenant stops paying their rent but remains in your property. It's also known as tenant default insurance.
Unoccupied property insurance – protects your property even when it's empty.
Landlord home emergency insurance – covers incidents like burst pipes, power cuts and broken windows and doors that pose a security risk. Some policies also include boiler breakdown cover as part of this service so it's worth considering this when you compare quotes.
Accidental damage insurance – pays to repair or replace items that are unintentionally damaged.
Legal expenses cover – covers legal fees and compensation if you need to settle any disputes in court.
Malicious damage cover – pays to repair or replace items that are purposely damaged.
What level of cover do I need?
The amount of cover you need is known as the 'sum insured' and it should be enough to rebuild your property or properties if they were destroyed. This means the figure can adjust depending on your property value.
It's important to know that the rebuild cost isn't the same as the market value. If you're not sure how to calculate the cost, a surveyor can help. Alternatively, you can take a look at the Building Cost Information Service (BCIS), which provides a free online calculator for residential properties.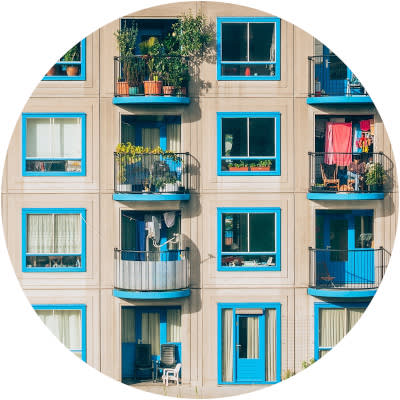 If you also need contents cover, the sum insured needs to be enough to repair or replace those items. It's easy to underestimate the value of all the things you provide when you rent out a property, particularly if you offer your flats or houses on a furnished or part-furnished basis, so it's really worth taking the time to think about what's in each property – for example, don't forget things like:
Curtains and blinds
Furniture including sofas, dining table and chairs, kitchen utensils, glasses, cups and plates
Electrical goods such as a washing machine, dishwasher or TV
Desks, phones, filing cabinets or meeting tables, particularly if you are insuring commercial property
Outdoor tables or patio furniture
The contents of any sheds or outbuildings, such as lawnmovers, hedgecutters or strimmers.
Can I insure all my properties on one policy?
Yes, most landlord insurance providers will allow property developers and other landlords to insure their full portfolio of rental properties under a single, standalone multi-property insurance policy.
Some exceptions may include non-standard material homes, which may require a separate stand alone insurance policy. This can vary from insurer to insurer however so be sure to confirm with the insurer.
Not only can this cut down on the administrative side of renewing and managing a whole series of insurance policies, but it often works out cheaper than taking out a separate policy for each rental property as well.
How much does multiple landlord insurance cost?
Multi-property landlord policies are tailored to meet your specific needs so the amount you pay will depend on all sorts of different factors – for instance:
The policy you choose – the more features you add to your policy, the more expensive it's likely to be.
The level of cover you need – the greater the level of cover, the more you can expect your premium to be.
How the properties are used – residential lets, holiday rentals or commercial buildings have their own unique risks so insurers will price premiums accordingly.
The type of property it is – insurers will consider the nature of the property itself. For example, 'non-standard' buildings like those with thatched roofs or timber frames are likely to cost more to insure than a standard brick-built home because they'll need to be repaired by tradespeople with specialist skills using particular materials.
Where the property is located – busier towns and cities are more likely to attract higher premiums compared to properties in quieter or more rural areas.
Will I be able to update my policy throughout the year?
Yes, in most cases you'll be able to amend your policy as and when you need to, for example if you purchase a new buy-to-let property or sell an existing one, but it's worth bearing in mind that many insurance providers will charge you an administration fee when they're making changes to your policy.
Compare landlord insurance for multiple properties
As a busy landlord, it's essential to have flexible landlord cover that you can trust – which is exactly where we can help.
At Quotezone.co.uk, we work with a panel of providers to bring you choice when it comes to both cover and value. Not only can comparing with us save you money, with just one form to fill in, we can save you valuable time too. Compare cheap landlord insurance for multiple properties now.
Landlord Insurance Comparison