Student landlord insurance
Cheap Student Landlord Insurance
Quotes from UK insurance providers

One short form – save time & money
Policies and deals from industry leading insurance providers, including































---
Looking for cheaper insurance?
Norton secured
Our quote form uses 128-bit SSL encryption for your peace of mind.
Over three million users
Join our ever-growing list of satisfied customers today.
You could save time and money
Get your quotes by filling in one simple form, compare prices, and start saving.
Independent and unbiased service
We aren't owned by or have any investment from any insurance company.
What people have to say about us
Perfect services…
Peterborough, United Kingdom
Very helpful web. Thank you
4.74/5 from 2194 customer reviews
Compare landlord insurance quotes for student accommodation
---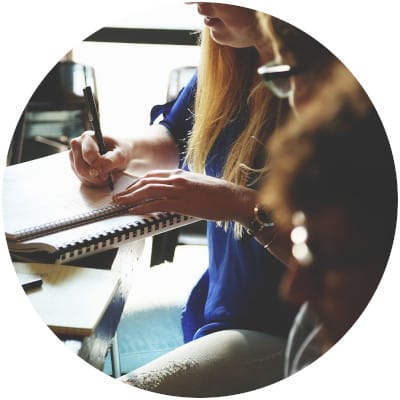 Landlord insurance plays a vital part in protecting your property – no matter who you rent to. But student tenants are often seen as a higher risk than some other types of tenants, both because there are often more individuals sharing the property, and because those tenants often rent student accommodation for shorter periods of time which means they are less likely to notice issues that might develop, such as a leaking pipe or rising damp.
That's why the right landlord cover is even more important if you have a rental property that you plan to rent to students, because it can give you the help and compensation you need if tenancies don't quite go according to plan.
Why do I need student property landlord insurance?
Student landlord insurance is designed for anyone renting property to students. In many ways, it's not very different to any other type of landlord insurance but it's important to let your provider know that you rent to students because this could affect the features you need and the price of your premium.
Do I need landlord insurance for student lets by law?
Landlord insurance is not something you need by law, so if you own your rental property outright you're not obliged to take out a policy.
If you have a buy-to-let mortgage, though, your lender could insist that you have a policy in place and it may even be a condition of the loan. If this is the case, the good news is that unless it's part of your mortgage deal you don't have to buy cover from your lender and you're free to shop around for the best student landlord insurance quotes.
What does student landlord insurance cover?
Policies can be tailored to your specific requirements by adding a range of different add-ons and optional extras, which means they can be as simple or as totally comprehensive as you choose.
The available add-ons cover a range of different incidents, known as 'insured events', and the specific events you're covered for will be listed in your policy documentation.
Insured events typically include things like fire, flood, storm damage, subsidence, vandalism and theft, but they can vary according to the insurer – so always check your policy documents to avoid costly misunderstandings.
Here are some of the policy features and add-ons you can include when you're taking out new landlord insurance for student accommodation:
Landlord buildings insurance – pays to repair or rebuild your property if it's damaged because of an insured event. Buildings cover also protects fixtures and fittings like kitchen cupboards, bathroom suites, pipes and drains.
Landlord contents insurance – compensates you for damage done to any items you provide as part of the tenancy, for instance – carpets and curtains and electrical items like a washing machine or fridge. Students are responsible for taking out their student contents insurance policy to protect their own contents, but it might be worth reminding them that your policy won't protect their belongings.
Landlord liability insurance – covers legal fees and compensation if someone blames you for injury or damage to their belongings because of your property. For example, if a student fell off a loose step and broke their laptop as a result.
Unoccupied property insurance – covers your property if it's empty during the holidays.
Rent guarantee insurance – compensates you if your tenants stop paying their rent (it's also known as tenant default insurance). It's worth bearing in mind that you'll usually be required to carry out a credit check on your tenants when you're taking out this type of add-on, which can sometimes mean your insurance provider might decline to provide you with this cover if you're renting to students.
Loss of rent insurance – covers lost rental income if tenants can't live in your property because of an insured event, for example if became flooded.
Alternative accommodation – pays to rehome your tenants if your property becomes uninhabitable. You'll only need this if your tenancy agreement says you must provide alternative accommodation.
Landlord home emergency cover – deals with household emergencies like burst pipes or unplanned power cuts. Some policies also include boiler breakdown cover which is worth bearing in mind when you compare policies.
Legal expenses cover – covers legal fees if you have a dispute involving your property, for example if you needed to evict your tenant. Legal expenses insurance can also cover costs if you need to defend yourself against a claim or if HMRC decide to investigate you for tax reasons.
Malicious damage cover – compensates you for damage purposely caused by your tenants.
How much student let landlord insurance do I need?
The total amount of cover you have for any particular policy feature or add-on is known as the 'sum insured', and represents the maximum you'll get if you make a successful claim. With some types of insurance, the provider will set a limit on the amount of compensation you can receive but limits can vary by insurer.
For example, a maximum amount for rent guarantee insurance might range between £2,500 and £5,000 each month, while landlord liability can be anything from £2 million to £5 million.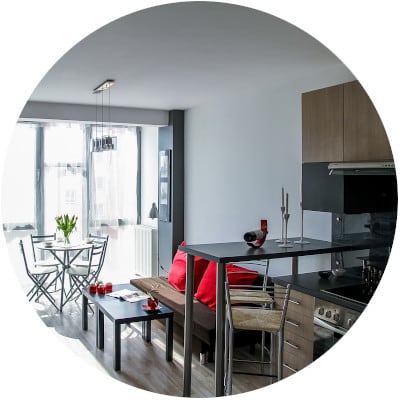 For buildings and contents insurance, it's up to you to agree the amount of cover with your provider when you're taking out the student landlord insurance. The sum insured for buildings insurance should be enough to cover the cost of rebuilding your property if it was completely destroyed. To calculate this, most insurers work to a formula based on your property's size but you can have it assessed by a surveyor or use the free calculator from the Building Cost Information Service (BCIS).
Similarly, if you let your student property out on a furnished basis, you'll need to decide on an amount of landlord contents insurance that will cover repairs or replacements for all of the contents you own.
Ultimately, it's up to you to make sure that the sum insured, or the limits set, will be enough to cover your needs. If you're not sure, your provider will be able to help you.
What details do I need to search for student house landlord insurance?
To find quotes that meet your needs, you'll need to answer a few simple questions such as:
Where your student accommodation is located (or each of your properties, if you have a property portfolio)
How old the property is
The type of property it is – is it a detached house, flat or HMO (house in multiple occupation) (and it's worth bearing in mind that many student houseshares are legally classed as HMOs because they involve multiple unrelated individuals sharing the same home)
Whether you've made any claims on your landlord insurance in the last few years
It's absolutely vital to be as accurate as possible, even though some of these factors can potentially increase your premiums. If you fail to disclose something pertinent when taking out your policy you risk invalidating your student landlord insurance, which means your insurer can refuse to pay out.
Find landlord insurance for student houses now
To start your search for student landlord insurance simply fill in this short form and we'll bring back quotes from our panel of trusted providers. Plus, as an independent comparison site, we're completely unbiased so you can be confident about getting great choice and great value.
Landlord Insurance Comparison