HMO Insurance
Cheap HMO Landlord Insurance
Quotes from UK insurance providers

One short form – save time & money
Policies and deals from industry leading insurance providers, including
































---
Looking for cheaper insurance?
Norton secured
Our quote form uses 128-bit SSL encryption for your peace of mind.
Over three million users
Join our ever-growing list of satisfied customers today.
You could save time and money
Get your quotes by filling in one simple form, compare prices, and start saving.
Independent and unbiased service
We aren't owned by or have any investment from any insurance company.
What people have to say about us
Very helpful and understanding
4.74/5 from 2216 customer reviews
Compare landlord insurance quotes for HMO properties
---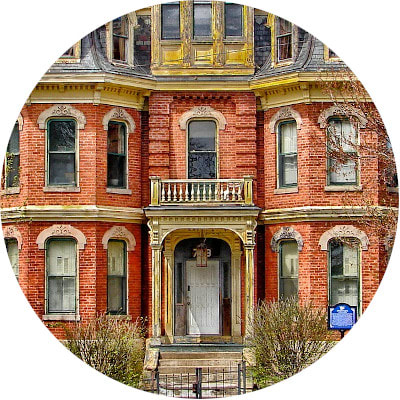 Landlord insurance plays a vital part in protecting your rental property, no matter how many people live there. But houses in multiple occupancy (HMOs) are often seen as a higher risk than some other types of properties, which means HMO landlords sometimes pay more for their landlord insurance than those renting out their properties to smaller groups of occupants.
That's why it's a wise idea to compare HMO landlord insurance quotes from a wider range of providers before you decide on which policy to go for.
What is an HMO?
'HMO' stands for 'house in multiple occupancy', where there are communal shared facilities like bathrooms or kitchens that are shared by people from several different 'households'.
The official definition of an HMO is that it's a property rented by at least three people who are not a household – in other words, people who are not related to one another or in a relationship. For example, a property would be classed as an HMO if there were three couples (three households) or four unrelated individuals (four households).
Some councils may insist that landlords apply for an HMO licence even if they have a 'small HMO', so it's important to check with your local authority first.
If you have what's considered a 'large HMO', though, then you must have a licence no matter where your property is located. You can find more details about the rules and regulations around HMOs here.
Why do I need HMO insurance?
You don't need landlord insurance by law, so if you own your property outright you're under no legal obligation to have this type of insurance.
However, if you have a buy-to-let mortgage your lender could insist you take out a simple landlord insurance policy that covers the building at the very least, and might even make this policy a condition of the loan.
Whether or not you're obliged to take it out, though, the right landlord insurance could potentially save you a significant amount of money if something does go wrong or if you need legal help. Without a policy, you'd have to meet all of these costs yourself.
What does HMO property insurance include?
Like other types of landlord policies, you can combine different kinds of insurance to create an HMO insurance policy that suits your needs exactly. Some of the most important features include:
HMO building insurance – this covers the cost of repairing the structure of your property if it's damaged or destroyed by what's known as an insured event. Insured events simply describe the incidents that your policy will pay out for, for example: fire, flood, storm damage, subsidence, burst pipes, theft, and vandalism. Any permanent fixtures and fittings like bathroom suits and kitchen cupboards should be covered too.
Landlord contents insurance – compensates you for damage done to any contents you provide, this could include things like carpets, curtains or electrical goods in communal areas. Tenants are responsible for insuring their own things so you won't need this if your HMO is completely unfurnished.
Landlord liability insurance – pays legal fees and compensation if someone has an accident or has belongings damaged because of your property and takes you to court. For example, if your tenant slipped on wet tiles broke their ankle.
Unoccupied property insurance – protects your property if it's empty.
On top of these essentials, you'll be able to add on other features, such as:
Rent guarantee insurance – compensates you if any of your tenants default on their rent. To qualify for compensation, you'll need to have carried out financial checks (like a credit or affordability check) on your tenants.

**Loss of rent insurance – covers lost income if any of your tenants have to move out because of an insured event, for example if the building was flooded.

Alternative accommodation – pays to temporarily rehome tenants if they're forced to move out because of an insured event. You only need this if your tenancy agreement says you must provide alternative accommodation.

Legal expenses – covers your legal fees if you need to resolve a dispute in court, for example if you wanted to evict a tenant.

Landlord home emergency cover – deals with household emergencies like burst pipes and can sometimes include boiler breakdown cover depending on your policy.

Accidental damage insurance – pays to repair any unintentional damage.

Malicious damage – compensates you for damage done on purpose by your tenants.

Employers' liability – covers legal fees and compensation if an employee becomes ill or is injured because of work. You'll need this by law if you employ anyone, even if they're part-time. If you need it, but don't have it, you could face a £2,500 fine for every day you go without it.
Do I need HMO landlord insurance if I have landlord cover already?
HMO landlord insurance isn't necessarily different to standard landlord insurance in terms of the types of cover you can buy. However, renting to a number of separate households means there'll naturally be more people coming and going, which increases the chances of accidents and damage occurring – something your insurer will need to reflect in your premium.
With this in mind, if you already have a landlord insurance policy (or a property portfolio policy, if you own multiple properties and insure them all under a single policy), but have recently made the decision to rent one of your properties to a group of unrelated individuals it's vital that you tell your insurer that your property is now classed as an HMO. If you don't, you run the risk of invalidating your policy which means your insurer can refuse to pay out.
How much does HMO insurance cost?
Insurers consider all sorts of factors when it comes to working out your premiums, so cost can vary considerably and there's no way to quote an average premium. Some of the things that will influence the cost of your HMO tenant insurance include:
The size of your HMO property
The number of people (and the number of households) you're renting it to
Where your HMO is located
The type of tenants you rent to – students, young professionals, families, Airbnb guests or DSS tenants, for instance.
The type of building you're renting out – a shared house, a loft conversion or a property that has been converted into bedsits, for instance.
Cost undoubtedly plays an important part in any decision, but it's important to think about the features you need and not just the price. Basic policies will obviously offer much lower premiums than total landlord insurance policies, but you'll need to weigh up whether you're getting the cover you need if you do opt for the most basic cover.
What exclusions and conditions are there with HMO house insurance?
An exclusion is an event that your insurer won't cover – almost all insurance policies have them so it's a good idea to familiarise yourself with any that are set out in your paperwork. Similarly, policies will also usually have a set of conditions that you need to meet in order for a pay out to be made.
Exclusions and conditions vary by insurer, but typical examples are:
Damage caused by animals – policies rarely compensate you for damage caused by animals, this includes both pets and vermin. So, if any of your tenants have pets, it's worth asking for a pet deposit.
Wear and tear – generally, you won't be covered for items that have worn through use or have stopped working simply because they're old.
Costs arising due to poor maintenance – policies often state that buildings should be 'reasonably maintained', and if they aren't insurers can refuse to pay out. For example, a claim could be rejected if water damage was as a result of clogged drains.
Search for HMO insurance quotes
At Quotezone.co.uk, we work with a panel of leading UK insurance providers to bring you a range of quotes so you can compare prices and features at a glance – saving you precious time and money.
To find a policy that suits you, simply answer a few questions about your HMO property and we'll take it from there – it's as simple as that.
Landlord Insurance Comparison