Airbnb Insurance
Cheap Airbnb Host Insurance
Quotes from UK insurance providers

One short form – save time & money
Policies and deals from industry leading insurance providers, including































---
Looking for cheaper insurance?
Norton secured
Our quote form uses 128-bit SSL encryption for your peace of mind.
Over three million users
Join our ever-growing list of satisfied customers today.
You could save time and money
Get your quotes by filling in one simple form, compare prices, and start saving.
Independent and unbiased service
We aren't owned by or have any investment from any insurance company.
What people have to say about us
Perfect services…
Peterborough, United Kingdom
Very helpful web. Thank you
4.74/5 from 2194 customer reviews
Compare Airbnb Insurance Quotes Now
---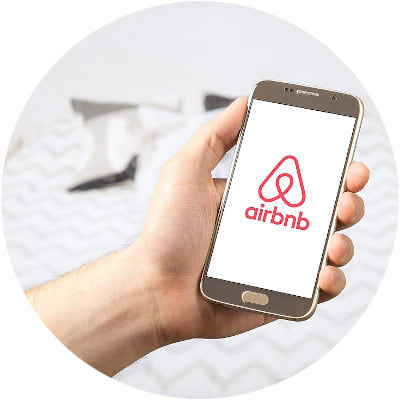 If you own a rental property that you rent out through a holiday letting platform like Airbnb it's important to bear in mind that if the building or any of your contents are damaged while a paying guest is staying there your standard home insurance won't cover those costs – you would need to take out a landlord insurance policy that's been tailored to the needs of Airbnb hosts instead.
Isn't Airbnb insurance included with my listing?
Yes and no – Airbnb offers two types of assurances that are included when you list your property with them:
Airbnb Host Guarantee – crucially, as far as Airbnb is concerned, this isn't a type of insurance, but it can cover the cost of damage done to your property, including damage to the building itself and your contents.
Airbnb Host Protection – this is a type of liability insurance which covers costs if a guest is injured or has their belongings damaged while in your property.
Both the host guarantee and host protection are limited to pay-outs of up to $1 million, but while that is a suitably high amount for most hosts it's also important to be aware of the fact that these assurances do carry a wide range of limitations. For example:
They are only valid in relation to an Airbnb reservation, so you can only make a claim if an incident is because of a paying guest.
Damage to communal areas is not covered under the host guarantee. For instance, if a guest broke a light fitting in a hallway in a block of flats you wouldn't be able to claim for damages because it happened in a shared area.
Damage caused by a paying guest's own guests, or anyone else not named on the booking, is not covered.
A number of items are specifically excluded from coverage, for example you won't be able to claim for damage done to things like artwork, antiques (including antique furniture) or collectibles. You're also not covered for any money that is stolen.
Damage caused by faulty appliances, burst water pipes or any other factors that are not directly caused by paying guests is not covered.
Host protection does not cover liability if injury or damage was deliberate.
While Airbnb's guarantees are certainly helpful, in order for your rental property to be fully covered you'd need to invest in a suitable landlord insurance policy that protects your property against a wide range of events, such as fire, flood, storms, subsidence, theft and vandalism.
Isn't Airbnb hosting covered by my home insurance?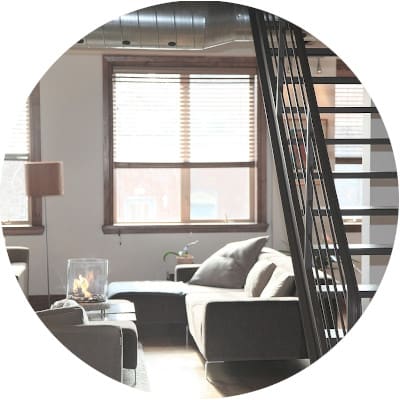 No, the vast majority of standard home insurance policies won't cover damage or theft caused by a paying guest or anyone accompanying them.
By the same token, your home insurance will not cover liability claims made by someone paying to stay there. So, if an Airbnb guest made a claim against you for injury (if they dripped on a loose carpet and broke their ankle, for instance) you could find yourself having to pay for legal fees and compensation yourself unless you had suitable landlord liability insurance in place.
What Airbnb landlord insurance features should I look for?
If you're considering renting out your property to paying guests you should consider taking out a simple policy that offers landlord buildings insurance and landlord contents insurance at the very least.
But unlike landlords who own student properties, HMOs and other properties that are rented out on a shorthold tenancy basis, Airbnb hosts don't need to worry about taking out rent guarantee insurance because the Airbnb platform handles the rental payments for them.
However, while you won't need rent guarantee insurance if you're an Airbnb host, there are other insurance add-ons you might want to consider adding to your landlord insurance policy, such as:
Landlord legal expenses cover – pays your legal fees if you need to settle a dispute in court, for example if you needed to evict a tenant or sue a building firm for poor workmanship.
Landlord liability cover – covers legal fees and compensation if someone injures themselves or their belongings are damaged and you're held liable. While the Airbnb Host Protection can sometimes help in some of these situations, it's important to bear in mind that you wouldn't be covered for deliberate damage or injury (if your neighbour assaulted your Airbnb guest, for instance), and your cover would also be limited to $1 million.
Accidental damage cover – pays for any unintentional damage, for example red wine spilt on a cream carpet.
Malicious damage cover – pays for any damage done on purpose.
Employers' liability – you'll need this by law if you employ anyone to help you with your Airbnb. It covers the cost of compensation if your employee is injured while working for you.
How much is Airbnb host insurance?
Cost is hard to pin down because it depends on a wide range of factors, including where your property is located, how large the property is, how old it is, how often you rent it out and whether or not you have claimed on your landlord insurance in the last five years.
The specific add-ons you decide to add to your policy will also have a significant affect on the premium (a basic policy is obviously going to cost a lot less than a totally comprehensive one, for example), so the best way to get an accurate estimate is decide what type of cover you want and then use our price comparison service to compare quotes.
Do other holiday rental sites come with insurance?
There are lots of holiday rental sites you can use to rent out your house or apartment to paying guests, of course, and some will offer their users specific guarantees and assurances much like those offered by Airbnb, while others might insist their users are personally liable for all eventualities. But whichever platform you decide to use, and no matter whether that platform offers guarantees and assurances or not, you should consider taking out a relatively cheap landlord insurance policy in order to give your property the total protection it deserves.
Find insurance for your Airbnb rental now
Whether you use Airbnb to rent out a single room in your house, rent out the entire property to Airbnb guests, or own a full block of flats that you rent out through Airbnb's short-term rentals platform, Quotezone.co.uk can help you compare Airbnb insurance quotes from a wide range of insurance providers.
Landlord Insurance Comparison