Landlord Liability Insurance
Cheap Landlord Liability Insurance
Quotes from UK insurance providers

One short form – save time & money
Policies and deals from industry leading insurance providers, including
































---
Looking for cheaper insurance?
Norton secured
Our quote form uses 128-bit SSL encryption for your peace of mind.
Over three million users
Join our ever-growing list of satisfied customers today.
You could save time and money
Get your quotes by filling in one simple form, compare prices, and start saving.
Independent and unbiased service
We aren't owned by or have any investment from any insurance company.
What people have to say about us
Very helpful and understanding
4.74/5 from 2216 customer reviews
Landlord liability insurance
---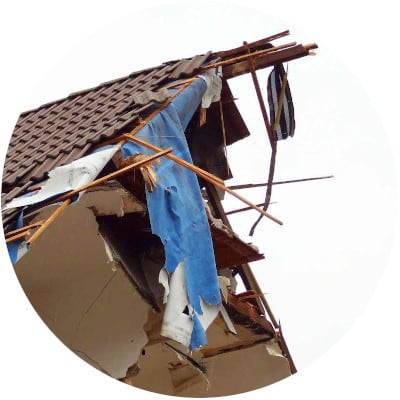 Accidents happen, but if someone hurts themselves or their belongings are damaged while on your property they could make a liability claim against you – potentially costing you thousands of pounds in legal fees alone.
With the right type of landlord liability insurance in place, though, you can rest assured that you'll get the help and financial support you need if you do ever face this type of liability claim.
What is landlord liability insurance?
Landlord liability insurance is a type of public liability insurance that's specifically designed for landlords. It can help to cover your costs if a tenant, visitor or other third party (such as a tradesperson or courier) has an accident on your property and takes you to court.
What does this public liability insurance for landlords cover?
Policies vary from one landlord insurance company to the next, so it's important to check the terms and conditions set out when you're comparing quotes. Generally speaking, though, you can expect liability insurance for landlords to cover:
Legal fees that you incur because a liability claim has been made against you
Compensation if the court chooses to award this to the claimant
The cost of repairing damage done to other people's property
Medical costs if the NHS decides to claim for them.
Does a landlord need public liability insurance?
You don't need landlord liability insurance by law, but if you rent out property to tenants it's a very sensible precaution. It doesn't matter how rigorous your approach to health and safety is, all it takes is for a tenant to cut themselves on a broken floor tile or their contents to be damaged by a leaking roof for a claim to be made.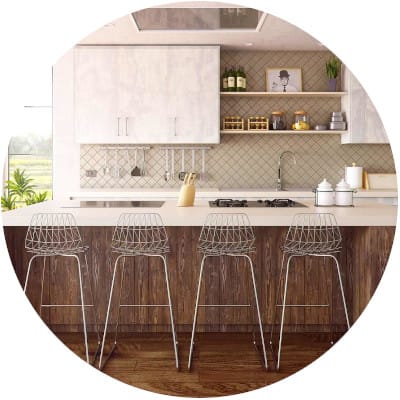 Without insurance, you'd have to pay any legal fees and compensation claims yourself – needless to say, this can spiral into the tens of thousands of pounds if a claim goes against you.
How much landlord public liability insurance do I need?
Insurers usually set their own standard coverage levels for landlord liability, which can range anywhere from £1 million up to £10 million. The amount of cover you actually need will depend on your own circumstances – for example, how big the property is, how it's being used as well as the number of tenants you have.
However, it's also worth bearing in mind that if you rent to tenants from certain organisations – university staff, for instance – they may expect you to have a certain level of liability cover. In these instances you might need to have a minimum of £5 million in liability insurance in place.
What other types of landlord insurance do I need?
Landlord liability cover is just one type of insurance you might want to invest in if you own buy-to-let property. You might want to supplement it with a landlord insurance policy that covers you for a range of other risks, such as:
Landlord buildings cover – insures the structure of your property against insured events which can include, fire, flood, storm damage, subsidence, theft and accidental damage.
Landlord contents cover – meets the cost of replacing furniture or soft furnishings you provide like carpets, curtains and kitchen utensils that are damaged because of an insured event.
Rent guarantee insurance – compensates you if a tenant stops paying their rent but stays in your property.
Loss of rent insurance – covers lost income if your tenants have to move out because the property becomes uninhabitable (for instance if there had been a flood).
Alternative accommodation – pays to temporarily rehome your tenants while your property is being repaired after an insured event.
Landlord home emergency cover – deals with issues such as burst pipes and unplanned power cuts. Some insurers also include boiler breakdown cover within this (if not, it's often available as an additional standalone feature).
Accidental damage – covers the cost of accidental damage.
Malicious damage – covers the cost of damage done on purpose.
Legal expenses – pays for legal fees and compensation if you need to resolve a dispute to do with your property – for example if you feel a building firm were negligent in their repairs. It's worth bearing in mind that landlord liability insurance only covers legal costs that come about because of a liability claim, so additional legal expenses cover might be something you want to consider.
Compare landlord liability insurance quotes
Landlord liability cover is an important supplement to your landlord insurance policy, but that doesn't mean you should pay over the odds for it. By comparing quotes with Quotezone.co.uk you stand a better chance of finding a suitable landlord insurance policy with liability cover at a truly competitive price. Compare landlord liability insurance quotes now.
Landlord Insurance Comparison