Compare black cab insurance quotes now
Cheap Black Cab Insurance
Quotes from UK insurance providers

One short form – save time & money
Policies and deals from industry leading insurance providers, including





























---
Looking for cheaper insurance?
Norton secured
Our quote form uses 128-bit SSL encryption for your peace of mind.
Over three million users
Join our ever-growing list of satisfied customers today.
You could save time and money
Get your quotes by filling in one simple form, compare prices, and start saving.
Independent and unbiased service
We aren't owned by or have any investment from any insurance company.
What people have to say about us
Extremely quick and easy – really impressed. Already told family and friends about the site.
Very good service. Would use again
4.93/5 from 14 customer reviews
London Taxi Insurance for Black Cabs
---
According to Transport for London's Public Carriage Office there are more than 23,000 black cabs currently operating in London…and each of those London cabbies has a legal obligation to take out a dedicated public hire taxi insurance policy before they begin ferrying passengers around the British capital.
If you're planning to become a London taxi driver yourself then those 23,000 black cabs may look like a lot of competition, but with more than 8 million people in the Greater London area the UK's capital is the busiest and most populous city in the country, which means there should be more than enough passengers to go around for that growing army of London taxi drivers.
Unfortunately London also happens to be the most heavily built-up city in the UK, and that generally translates into higher insurance premiums when you're taking out London taxi insurance.
That's why the savviest London cabbies know to compare black cab insurance quotes from a range of different insurance providers, and to run the comparison again each time their taxi insurance is due for renewal.
That way they can be confident that they're getting a fair deal on their London taxi insurance, and sure that they're signing up for a PCO insurance policy that is specifically designed to meet their needs.
Compare London Taxi Insurance Now
Black cab insurance: London…and beyond
Of course, while tourists from all over the world recognise the black taxi as an iconic symbol of London, the London Taxi Company's range of TX2, TX4 and TX5 taxicabs, as well as their competitor's Metrocabs, are increasingly common in other large UK cities too, including Manchester, Liverpool, Cardiff, Belfast and Edinburgh.
The good news is that black cab insurance in those other metropolitan areas might be a little cheaper than an equivalent London taxi insurance policy…the bad news is it's still likely to leave a sizable hole in your wallet.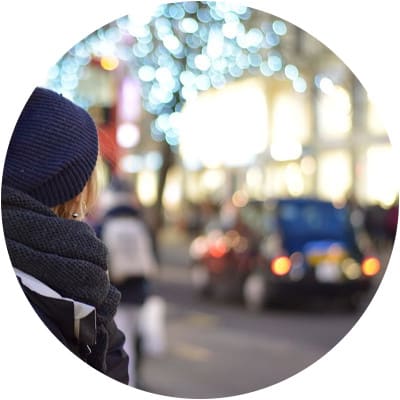 So whether you need Birmingham black cab insurance or Glasgow black taxi insurance, it's always a wise move to compare insurance quotes before deciding on which taxi insurer to go with.
Compare Black Cab Insurance Now
Cheap black cab insurance: other ways to find cheaper insurance quotes
Comparing numerous quotes from a wide range of taxi insurers is a critical step when it comes to taking out a London taxi insurance policy (or a black cab insurance policy in another UK city, for that matter), but there are other steps you can take to help reduce the cost too.
Opt to pay your black cab insurance annually: As with car insurance, many taxi insurers will give cabbies the option to pay for their taxicab insurance on either a monthly or an annual basis. While monthly payments may be more convenient, particularly if cashflow management is an issue, opting to pay for your policy annually should result in cheaper insurance premiums.
Park your black cab in a driveway or private garage: Taxis that are parked on busy London streets while the cabbie is off duty are more likely to be involved in an accident or targeted by criminals. So if you have the option to park your taxi in a private garage or driveway when you're not working you should be offered cheaper black cab insurance quotes.
Consider a black box for your black cab: While it is most commonly associated with young drivers and those that have only recently passed their driving test, if you're a relatively inexperienced cabbie and you're keen to cut the cost of your London taxi insurance you could consider black box insurance, which is a type of car insurance where a tracking device is installed in your vehicle in order to monitor your driving habits. This type of insurance policy can cut your premiums by as much as 20%.
Still have questions about black cab insurance? There's a good chance we've covered them in the FAQ section below.
How much does black cab insurance cost?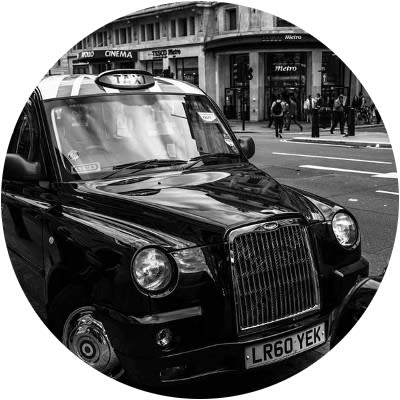 Cost of black cab insurance use a wide range of variables in order to determine the premium for your black cab insurance, so the only way to find out how much it's likely to cost is to compare a range of quotes from different providers.
You can be reasonably confident, though, that you'll pay more if you need London taxi insurance and less if you drive your black cab in a smaller town or city.
Can I become a London taxi driver if I'm under the age of 25?
In theory, yes, because the Public Carriage Office's minimum age requirement when issuing a London taxi or PHV licence is 21.
However, many taxi insurers have a minimum age limit that is above the PCO's threshold – you'll need to be 25 years old in many cases, although some insurance providers may offer you black cab insurance if you're younger than this.
Can I opt for cheaper private hire taxi insurance if I drive a black cab?
No, private hire taxi insurance is specifically intended for minicabs, which must be pre-booked by customers and cannot be hailed on the street or at taxi ranks.
Since black taxis are metered taxicabs that have been specifically designed to be hailed by passengers on the street, public hire taxi insurance is required if you drive a black cab.
What's the cheapest level of insurance cover I can get for my black cab?
As with ordinary car insurance, black cab insurance policies offer London taxi drivers three levels of insurance cover to choose from:
Third party black cab insurance
Third party, fire and theft
"Fully comp" black taxi insurance
As the name suggests, "fully comp" will provide you with the highest level of insurance cover for your taxicab, but the insurance premium will reflect that.
The cheapest level of cover is third party black cab insurance, which is the minimum level of cover required under UK law.
Should I take out public liability insurance in addition to London taxi insurance?
Many London cabbies make the decision to take out public liability insurance, which covers them should a passenger make a claim for injury or damage to their belongings.
However, you don't necessarily need to take this out in addition to London taxi insurance; many taxi insurers will allow you to add it on to your black cab insurance policy as an optional extra instead.
Taxi Insurance Comparison