Compare One Way Travel Insurance Quotes
Cheap One Way Travel Insurance
Compare up to 30 providers

Access Cashback & Rewards

97% of reviewers recommend us
Search and compare cheap quotes from up to 30 UK travel insurance providers, including
---
Looking for cheaper insurance?
Search up to 30 different travel insurance providers
Quotezone increases your chance of finding a great deal by searching the market for you.
Buy online or by phone
Purchase your travel policy quickly and easily, monthly and annual payment options available.
You could save time and money
Get your quotes by filling in one simple form, compare prices, and start saving.
Over three million users
Join our ever-growing list of satisfied customers today.
Norton secured
Our quote form uses 128-bit SSL encryption for your peace of mind.
Independent and unbiased service
We aren't owned by or have any investment from any insurance company.
What people have to say about us
Perfect services…
Peterborough, United Kingdom
Very helpful web. Thank you
4.74/5 from 2194 customer reviews
One-way Travel Insurance
---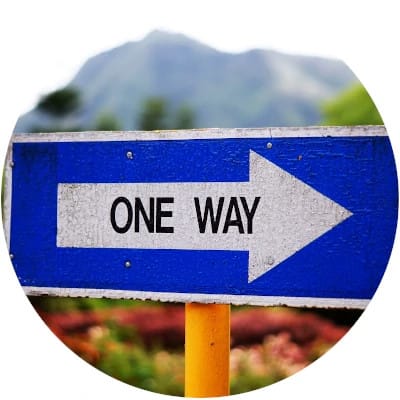 Travel insurance isn't just for package holidays and city breaks – if you've got a one-way ticket to paradise or you're emigrating to another country (and possibly planning to visit a few neighbouring nations along the way) you can take out an insurance policy that is specifically designed for your one-way trip.
What is one-way travel insurance?
It's a type of travel insurance policy that's specifically designed for anyone travelling without a return date. That's not to say your one-way insurance lasts forever, of course – the policy will end either:
When it reaches its agreed end date – which you'll have agreed with your insurer when taking out the one-way insurance policy.
When you get to your destination – this is your final destination rather than when you enter the country that city is in. For example, if you're emigrating to Brisbane your policy should cover you until you arrive in Brisbane, not just when you get to Australia.
Your policy will end on whichever of these dates comes first so if you've stopped off somewhere for a little longer than planned don't forget to extend it if needed.
Who needs one-way travel insurance?
Travel insurance one-way isn't just for those with a serious case of wanderlust; policies are perfect for anyone who is:
Emigrating to another country
Emigrating to another country and planning to visit one or more other countries along the way
Going away without having booked a return ticket back to the UK
Returning home after working in the UK for an extended period.
What does one-way travel insurance include?
A good policy should cover all the essentials, such as:
Medical cover – to pay for any treatment while you're away.
Damaged or lost luggage – compensates you for luggage that's accidentally lost, stolen or damaged.
Cancellation or curtailment – covers the cost of your trip if you have to unexpectedly abandon your plans.
Delays and missed flights – compensates you for any travel delays or missed flights for reasons you cannot control.
Personal liability – pays legal fees and compensation if you have an accident and someone blames you for their injuries or damage to their property.
As well as all of this, one-way insurance can also provide: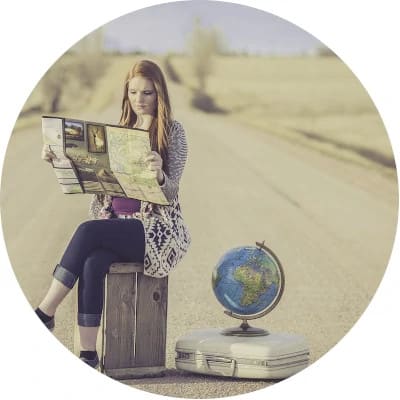 Repatriation to the country you're going to – if you have an accident and need repatriating, your policy can send you to the country you're going to rather than bringing you back to the UK.
A settling in period – cover for a short period of time after you reach your destination.
Compensation as and when you need it – you can claim for an insured event when you need to rather than waiting until you reach your final destination.
What exclusions are there with one-way travel insurance?
An exclusion is an activity or issue that your insurer hasn't agreed to cover. Almost all insurers impose exclusions, but they do vary from one provider to the next so it's always a good idea to compare policies. Common exclusions include:
Visiting countries that the Foreign Office has advised travellers not to visit
Claims that have resulted from drinking too much alcohol or taking illegal drugs
Claims based on a pre-existing medical condition
Items that you're transporting separately, whether that's furniture, pets or additional luggage.
Can I buy one-way travel insurance if I have a pre-existing medical condition?
A lot of insurers will list pre-existing medical conditions (like asthma, diabetes or high blood pressure) as an exclusion which can make finding cover a little tricky.
Depending on how serious, or how well managed your condition is, some mainstream insurers will provide cover but you might have to pay a slightly higher premium. This is because insurers take into account the increased risk of a claim being made and the cost of any specialist treatment or medication you may need.
Alternatively, there are several providers who specialise in travel insurance for anyone with a pre-existing health condition. These policies can cost more but they often come with extra benefits like a 24-hour medical helpline or increased cover for medication.
How is travel insurance one-way different from a backpacker or annual policy?
Annual travel insurance (like single-trip cover) limits the amount of time a specific holiday can last for – usually to 31 days. A one-way policy on the other hand, can give you continuous cover for a much longer period of time – typically at least 12 months.
Although one-way and backpacker insurance both offer continuous cover for long periods, backpacker policies are designed for travellers who have plans to return to the UK.
Is travel insurance for a one-way trip expensive?
Travel insurance is tailored to your unique circumstances and insurers consider all sorts of things to work out the cost of your premium – for example where you're going and what activities you'll be doing. With this in mind, travel insurance varies widely in price so it's difficult to pinpoint an average cost.
What is certain, though, is the importance of the medical cover provided in your policy and it's vital not to underestimate just how expensive healthcare abroad can be – aim for policies that give you:
At least £2 million worth of medical cover for European destinations.
At least £5 million for worldwide destinations.
If you're heading to anywhere with very expensive healthcare, such as the USA or Canada, then your policy should cover you for around £10 million worth of medical treatment.
Compare one-way travel insurance
Travelling with an open ticket is exciting (and perhaps a little scary) but knowing you've got the right cover can give you real peace of mind.
As tempting as it is to go for a cheap one-way travel insurance policy, don't be swayed by price alone. Look carefully at the terms and conditions set out and check the exclusions – the last thing you want are any surprises if you need to claim.
At Quotezone.co.uk, we understand just how important it is to get the protection you need, which is why we work with over 35 trusted travel insurance partners to find you the right policy for your one-way trip. To compare policies simply fill in this short form to get a quote.
Travel Insurance Comparison