Compare Travel Insurance for Canada
Cheap Travel Insurance for Canada
Compare up to 30 providers

Access Cashback & Rewards

97% of reviewers recommend us
Search and compare cheap quotes from up to 30 UK travel insurance providers, including
---
Looking for cheaper insurance?
Search up to 30 different travel insurance providers
Quotezone increases your chance of finding a great deal by searching the market for you.
Buy online or by phone
Purchase your travel policy quickly and easily, monthly and annual payment options available.
You could save time and money
Get your quotes by filling in one simple form, compare prices, and start saving.
Over three million users
Join our ever-growing list of satisfied customers today.
Norton secured
Our quote form uses 128-bit SSL encryption for your peace of mind.
Independent and unbiased service
We aren't owned by or have any investment from any insurance company.
What people have to say about us
Very good service and very quick on answering yhe phones when you call
Very helpful and understanding
4.74/5 from 2217 customer reviews
Travel Insurance for Canada: Compare Cheap Quotes Online
---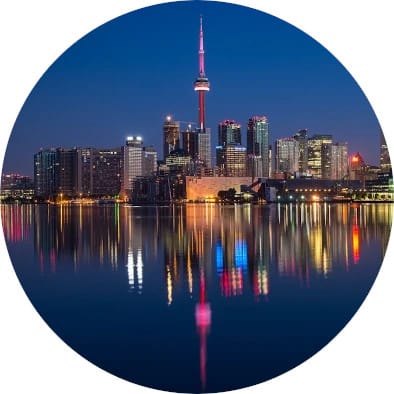 With majestic mountains, bustling cities and stunning coastlines, Canada is the perfect place for travelers that enjoy exploration and adventure, but it's also a long way from home if something goes wrong during your Canadian adventure. That's why it might be a wise idea to take out Canadian travel insurance before you set off – that way you'll be covered if worst does happen while you're abroad.
Do I need travel insurance for Canada?
Travel insurance isn't a legal requirement, but according to data from ABTA roughly three quarters of British travellers make the decision to invest in a policy before they set off. Your travel insurance policy can not only insure you against the risk of stolen luggage or cancelled flights, but the best policies can also cover the cost of medical fees if you need emergency treatment while you're abroad – a very important consideration if you're planning a trip to Canada, where medical expenses can be very costly particularly if you need hospital treatment.
What should my Canada travel insurance include?
Holiday insurance policy for Canada should cover:
Medical treatment for unexpected illness or emergencies
The cost of repatriation in an emergency
Cancellation or curtailment to compensate you if your holiday is cancelled or cut short for reasons out of your control
Missed or delayed flights
Lost or damaged luggage
Personal liability, which pays for legal fees and compensation if you have an accident and someone blames you for injury or damage to their property.
How much medical cover do I need for travel insurance to Canada?
Canada doesn't have a healthcare agreement with the UK, which means visitors aren't entitled to any free treatment so it's vital to have a travel insurance policy that gives you enough protection.
You should aim for a policy that gives you at least £5 million worth of cover, but £10 million is the recommended amount. If it sounds like a lot, it's worth knowing that Canada, like the US, has a very expensive healthcare system and treatment can add up to six figures or more if you have to claim for emergency medical bills.
If you've got dual British and Canadian citizenship it's still important to have travel insurance to cover any medical expenses. Different provinces and territories within Canada have their own rules about who is entitled to state-funded care, so if you don't meet the requirements you'll be expected to pay for treatment yourself.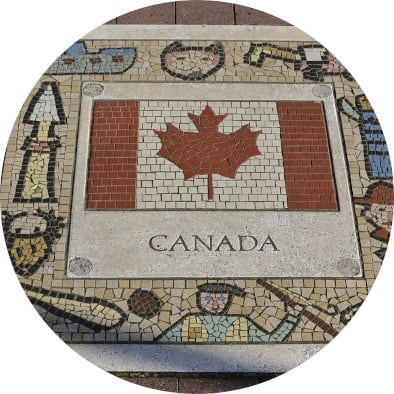 How long does travel insurance to Canada last?
Most insurers set a limit on how long you can be away for – typically this is 31 days but it's important that your check your insurance documentation.
If your only holiday in a 12-month period is your trip to Canada then a single trip policy will be all you need (as long as your holiday is less than the limit set).
If you're planning a few holidays in any given year, though, then an annual (or multi-trip) policy is likely to work out better value in the long run. With an annual policy you can go away several times a year although each separate holiday can last no more than the limit.
If you're planning on a holiday that's longer than the limit set by your insurer, you can ask them to extend the dates of your policy so that you're covered. Or, if you're going away on a gap year or taking a long-awaited sabbatical, consider backpacker insurance instead. Backpacker policies provide protection for a much longer length of time – usually at least 12 months.
Do all worldwide policies cover Canada?
Travel insurance policies are broadly split into three main regional groups to cover:
With this in mind, don't assume that all worldwide policies will cover Canada – it's important to check the policy documents to ensure you're covered.
The reason why worldwide policies are split like this is to take into account the very high cost of medical care in both the USA and Canada, so it's crucial to check that your own policy includes coverage for Canada before you set off.
Travel insurance Canada: what exclusions should I be aware of?
Some of the typical travel insurance exclusions include:
Winter or extreme sports – standard policies don't usually cover you to take part in sports insurers consider risky such as skiing, snowboarding, snowmobiling, kayaking or even pony trekking. If you are planning on doing activities like this, check your policy covers you or take out extra winter sports or extreme sports insurance as an optional add-on.
Alcohol or drugs – almost all insurers will refuse to pay out if your claim is due to an injury you sustained or situation you found yourself in due to drinking too much alcohol or taking illegal drugs.
Pre-existing medical conditions – this is a very common exclusion which many insurers to exclude coverage for claims that relate to health conditions you've been diagnosed with prior to taking out the policy, such as asthma, diabetes or high blood pressure.
War, civil unrest or natural disasters – Many Canada travel insurance providers will exclude natural disasters from coverage, and if civil unrest or a war were to break out while you were away that usually wouldn't be covered either.
Can I buy travel insurance to Canada with a pre-existing condition?
Although many insurers will list pre-existing medical conditions as an exclusion when they're giving you a quotation, it doesn't mean you can't get cover. Some mainstream insurers will provide cover but you may have to pay a slightly higher premium.
Alternatively, you can choose from a wide range of specialist providers who cater for travellers with pre-existing medical conditions. These policies can cost a little more but they often come with other benefits, such as:
A 24-hour emergency helpline
Cover for a range of activities as standard
Much higher cover for healthcare – up to £15 million in some cases.
Compare cheap Canada travel insurance now
At Quotezone.co.uk we understand just how important it is to find travel insurance to suit your needs – that's why we make searching for cover simple and easy. Simply fill in our short form and you'll be able to compare a wide range of travel insurance quotes for Canada in a matter of minutes.
Travel Insurance Comparison