Vauxhall Tigra insurance
Car insurance quotes for the Vauxhall Tigra
Over 15 years experience of finding the right quotes

We are completely independent and unbiased

One quick form to fill in saves you time
Don't have your registration number? No problem, click here.
Search and compare cheap quotes from over 110 UK insurance providers, including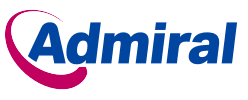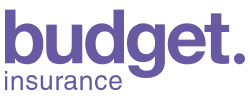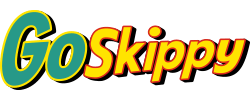 ---
Looking for cheaper insurance?
Search over 110 different car insurance providers
Quotezone increases your chance of finding a great deal by searching the market for you.
Buy online or by phone
Purchase your car policy quickly and easily, monthly and annual payment options available.
You could save time and money
Get your quotes by filling in one simple form, compare prices, and start saving.
Over three million users
Join our ever-growing list of satisfied customers today.
Norton secured
Our quote form uses 128-bit SSL encryption for your peace of mind.
Independent and unbiased service
We aren't owned by or have any investment from any insurance company.
What people have to say about us
The quote l got was the cheapest on all the comparison websites
I used other sites to get a car insurance. Quotezone was by far the best. I took a car insurance with an insurance company that they suggested. Since then I had an accident and the insurance company was great and I am very happy with them. To summaries I got a great deal from the financial aspects and also from the customer services aspects. I have already recommended Quotezone to a number of friends and as far as I know two of them have insured their cars via them.
4.89/5 from 38 customer reviews
Vauxhall Tigra Car insurance
The AA describe the second generation Tigra as a two-seater with 'no shortage of style'. The group also claim that the Tigra is less effeminate than the rest of the two-seater coupe competition, with a power plant of an engine that sounds as good as it runs. If you are looking to pick up one of these sporty run arounds, or you are wanting to renew an existing insurance premium on your Tigra, read on to find answers to any questions you may have.
What is the Vauxhall Tigra insurance group?
The lower-spec 1.4 and diesel models fall into the lowest of the insurance groups for the Tigra, at an 8. If you are opting for the 1.8 litre, the insurance group will be a 12. Neither of the groups are high, so insurance is not going to break the bank.
Is it cheaper to insure an older Tigra?
Yes, it is often cheaper to insure an older car. This is because the value of a car depreciates over time, meaning that the insurance provider will pay less to cover your loss should the car be written off.
Therefore, your insurance premiums could be cheaper if you choose to buy an older car.
Do be mindful that the quote you are offered will be based on more than just the age, make and model of your car. How long you have been driving, how far you drive annually, your age, occupation and address are all factors too.
How reliable is the Vauxhall Tigra?
This car will promise you decent levels of fuel economy, reasonable servicing costs and insurance costs that won't break the bank. In a survey by Autocar, the Tigra is described as generally reliable. There are issues with the pump modulator but otherwise, it is regarded as a reliable motor.
Is the Vauxhall Tigra a good first car?
Although the Tigra did not feature on any top ten first car lists, the AA do comment that it would make a decent first car. The 'style, personality and affordability' could attract many a young person to take a chance on the Tigra. Alongside the attractive aesthetics of the car, good reliability and decent fuel economy also make this car desirable for this market.
Does the Vauxhall Tigra have five seats?
No, the Tigra is a two-seat car. This gives the driver and the passenger more overall cabin space and brings opportunity for seat adjustment.
What Road Tax will I pay on the Vauxhall Tigra?
Annual road tax prices vary depending on engine size, fuel type and emissions. If you are taxing a Tigra, you will pay between £130 and £270 annually to keep your vehicle on the road.
Where can I get cheap car insurance for my Vauxhall Tigra?
Here at Quotezone, we have been sourcing some of the best car insurance deals for our customers for over a decade. We can search through more than a hundred products offered by some of the biggest providers in the country. We know how to find the cheapest insurance quote offering maximum protection for you and your passengers. Take a look around Quotezone.co.uk or give us a ring and speak to an advisor directly – we're ready to help.