Vauxhall Viva Insurance
Cheap Vauxhall Viva Insurance Quotes
More than 3 million satisfied customers

Advice that is based on your needs and budget

A quick form to fill in and the quotes will come rolling in
Don't have your registration number? No problem, click here.
Compare cheap car insurance quotes from over 110 UK providers, including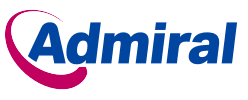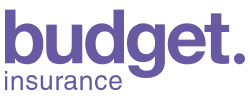 ---
Looking to insure a car for less?
Compare quotes from over 110 car insurance companies
Our car insurance comparison services increases your chance of finding a great deal by comparing 110+ quotes side-by-side.
Buy your car insurance online or over the phone
Sign up online or over the phone, and choose from monthly or annual payment options.
Save on your insurance
One short form is all it takes to compare cheap car insurance policies from over 100 insurance providers.
Over three million users
Over 3 million people save money with us each year.
Secure & Encrypted
We guarantee your confidence when shopping online by following the latest internet security standards.
Independent and unbiased service
We aren't owned by or have any investment from any insurance company.
What people have to say about us
The quote l got was the cheapest on all the comparison websites
I used other sites to get a car insurance. Quotezone was by far the best. I took a car insurance with an insurance company that they suggested. Since then I had an accident and the insurance company was great and I am very happy with them. To summaries I got a great deal from the financial aspects and also from the customer services aspects. I have already recommended Quotezone to a number of friends and as far as I know two of them have insured their cars via them.
4.89/5 from 38 customer reviews
Vauxhall Viva Insurance
---
The Vauxhall Viva is a fairly unpretentious car and is pretty much what drivers want from a car. It rides well and is quite cheap and efficient to run. It's conventional, although some would argue hum drum, and it's easy to drive. If you're looking to buy one, even the 2019 model will set you back less than £10,000. So, read on and let us answer your questions on the Vauxhall Viva.
Is the Vauxhall Viva still in production?
Vauxhall ended production of the Viva at the end of 2019.
What insurance group is the Vauxhall Viva?
The Vauxhall Viva sits very low down in the insurance groups. There are 50 groups in total and the Viva sits in groups 3, 4 and 5.
Is it cheaper to insure an older car?
Older cars are often cheaper to insure, quite simply because they are worth less. Cars depreciate in value over time so an insurer will have to fork out less to repair or write off your vehicle should it be damaged or involved in an accident.
The make, age and model of your car are not the only contributing factors when providers offer you an insurance quote. Personal determiners, such as your age, address and occupation are all taken into account. The figures we present to you are based on drivers aged 45, living in average postcodes with a clean driving licence.
The entry level Viva, the 1.0 SE 5d sits in insurance group 3, will set you back, on average £446 annually. The Vauxhall Viva Rocks, 1.0i (73PS) (03/18) 5d will cost you £460 to insure and £145 to tax.
Is the Viva still a reliable car?
The Viva missed out on the 2019, Car Buyer top 100 cars in their Driver Power Survey. Vauxhall as a brand came pretty much bottom of the list for manufacturers too, in the same year. But, only 12% of owners reported a problem with their vehicle in the first year of ownership, so some comfort there.
How many Vauxhall Viva are left?
According to Car Log Book, there are over 32,000 Vauxhall Vivas left in the UK with an MOT. You can find them in abundance on used car websites, so if you're looking to pick one up, there's plenty of choice out there.
Who can I get the best Vauxhall Viva insurance quotes from?
That will depend on a wide range of factors that are used to calculate your risk profile, so the best plan is to us a price comparison site like Quotezone.co.uk to compare quotes from over 100 insurers side by side.