Vauxhall Zafira Insurance
Compare Vauxhall Zafira Insurance Quotes
Choose policies from over 110 respected providers

Benefit from independent advice – we work for you

Save yourself hassle and fill out one quick form – get instant results
Don't have your registration number? No problem, click here.
Search and compare cheap quotes from over 110 UK insurance providers, including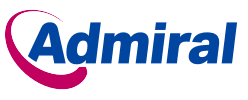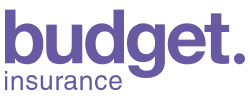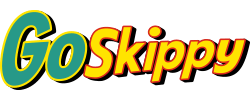 ---
Looking for cheaper insurance?
Search over 110 different car insurance providers
Quotezone increases your chance of finding a great deal by searching the market for you.
Buy online or by phone
Purchase your car policy quickly and easily, monthly and annual payment options available.
You could save time and money
Get your quotes by filling in one simple form, compare prices, and start saving.
Over three million users
Join our ever-growing list of satisfied customers today.
Norton secured
Our quote form uses 128-bit SSL encryption for your peace of mind.
Independent and unbiased service
We aren't owned by or have any investment from any insurance company.
What people have to say about us
The quote l got was the cheapest on all the comparison websites
I used other sites to get a car insurance. Quotezone was by far the best. I took a car insurance with an insurance company that they suggested. Since then I had an accident and the insurance company was great and I am very happy with them. To summaries I got a great deal from the financial aspects and also from the customer services aspects. I have already recommended Quotezone to a number of friends and as far as I know two of them have insured their cars via them.
4.89/5 from 38 customer reviews
Vauxhall Zafira Car Insurance
The Zafira's performance is "good rather than sparkling", according to the AA. Words such as 'comfortable', 'smooth' and 'reasonable' come up regularly in reviews. The Zafira was a success on its launch and fairs well when tested in the categories of reliability, economy, drive and comfort. If you're looking for one, it will have to be second hand as the model was discontinued a few years ago. Read on and let us answer some of the frequently asked questions about this vehicle.
What insurance group is the Vauxhall Zafira?
The entry level Zafira sits in insurance group 10 (out of 50). You will pay more for the models with bigger engines and higher specs. The top range Zafira peaks in group 23.
Is it cheaper to insure a used Zafira?
It can be much cheaper to insure an older car. This is because cars depreciate in value over time. Therefore, should your vehicle be involved in an accident or stolen, the insurance provider will have to pay you a much smaller dividend. However, the make and model of the car are not the only factor used in generating your insurance premium. Your age, occupation and address will all be considered as will the length of time you have been driving and your average annual mileage. The prices we provide you with here are based on a driver in an average post code with a clean licence.
If you are insuring an entry level 1.6i Expression 5d in group 10 and you are in your 20's you should expect to pay around £1,242, dropping to £721 at 30, £631 at 40, and £510 at 50 years old. The highest spec model, the 2.0T Elite 5d will cost you just a little more at £1,449 if you're in your 20's. This drops to £841 at 30, and £736 and £594 at 40 and 50 years old respectively.
Why did Vauxhall discontinue the Zafira?
Vauxhall ended production of the Zafira in 2018. A spokesperson for the brand claimed the decision was taken to cease production after declining sales. The growing popularity of SUVs and a move away from the smaller MPVs was also cited as a contributing factor. The spokesperson did state however that over 40,000 units were sold in its heyday, so it did revel in success.
Is the Zafira reliable?
The Zafira Tourer scored a whopping 88% in a reliability survey, securing a mid-position slot in the MPV table. It's hard to find any major problems with the Zafira, there are reports of some minor nonelectric problems related to the starting of the car and a malfunctioning sat-nav system. Some reports of the diesel filters becoming blocked too. But overall, the Zafira stands pretty firm in the reliability stakes.
What Road Tax will I pay on a Zafira?
Road tax is a legal requirement for all drivers that own a road worthy vehicle. Every Vauxhall Zafira Tourer will generate an annual road tax bill of £140. Be aware, if you pay for your road tax monthly or six-monthly, you will incur a 5% added fee.
Where can I get cheap car insurance for my Vauxhall Zafira?
We have the expertise and know-how to get you the perfect quote, suiting your budget and your driving needs. We will make sure you get the maximum cover without paying through the roof. We've been serving customers' insurance needs for over 10 years and have built up an impressive portfolio of products. Visit us online at Quotezone.co.uk or call us to speak to an advisor.