Home Insurance with Accidental Damage Cover
Compare Policies with the Accidental Damage Add-on
Compare up to 50 providers

Access Cashback & Rewards

97% of reviewers recommend us
Search and compare cheap quotes from up to 50 UK home insurance providers, including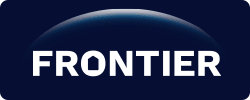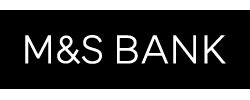 ---
Looking for cheaper insurance?
Search up to 50 different home insurance providers
Quotezone increases your chance of finding a great deal by searching the market for you.
Buy online or by phone
Purchase your home policy quickly and easily, monthly and annual payment options available.
You could save time and money
Get your quotes by filling in one simple form, compare prices, and start saving.
Over three million users
Join our ever-growing list of satisfied customers today.
Secure & Encrypted
We guarantee your confidence when shopping online by following the latest internet security standards.
Independent and unbiased service
We aren't owned by or have any investment from any insurance company.
What people have to say about us
Easy to use, found a vast array of different quotes and was able to compare them to one another in a simple way.
The site was easy to use and after entering details various quotes popped up within minutes.
4.73/5 from 22 customer reviews
Compare contents insurance with Quotezone.co.uk
Over 75% of households in the UK have some form of home insurance, with building and contents and contents-only insurance policies accounting for the bulk of them.
However, while some of these homeowners and tenants assume their insurance will cover them if their property or their contents is damaged in an accident, this often isn't the case, because many home insurance policies don't include accidental damage insurance as standard.
---
That's why it might be a wise idea to double check your policy documents to see if your own insurance includes accidental damage cover, and to either add it to your existing policy or compare new home insurance policies if it isn't included already.
Compare cheap home insurance policies with accidental damage cover
What is accidental damage insurance?
As the name suggests, accidental damage insurance is designed to protect from the financial burden you might face if something in your home is damaged during an accident.
Depending on the type of policy you opt for, accidental damage insurance can either cover the contents of your house or apartment, or it can cover both the contents and the building itself.
Is accidental damage insurance usually included with my home insurance?
No, many home insurance policies don't include accidental damage insurance as standard, so it's important to double check this when you're signing up for a new policy.
If the home insurance policy you plan to take out doesn't include accidental damage cover as standard you'll usually be able to add it to your policy as an optional add-on. There will usually be a small fee for this, but it may well be worth it to ensure you have the coverage you need.
Does accidental damage insurance cover broken windows?
Yes, accidental damage insurance can sometimes help to cover the cost of repairing a broken window – assuming you have a policy that covers accidental damage to the building itself rather than just the contents, of course.
However, there will usually be clauses and exclusions you should be aware of, some of which might affect a claim for a broken window. For instance, if you were playing cricket in front of the window and the cricket ball smashed the glass, this incident may well be excluded from coverage because you took an unnecessary risk.
Is it true some home insurance companies won't pay out if my contents are damaged during a party?
That will usually depend on your home insurance provider, and the clauses and exclusions they've included in their accidental damage contents cover.
For instance, if the accident occurred because one of your party guests had too much to drink some insurers might exclude that from coverage under their accidental damage insurance.
The number of guests at your party also has the potential to affect your insurance claim, because if you're deemed to have too many people in your home this could be viewed as taking an unnecessary risk.
If an Airbnb guest damages my property will this be covered by the accidental damage insurance element of my home insurance policy?
No, it's highly unlikely accidental damage caused by an Airbnb guest will be covered by your standard home insurance policy.
In fact, renting your property out to Airbnb guests (in whole or in part) risks invalidating your home insurance policy entirely, unless you inform your insurer that you're doing this and they consent to the arrangement.
It's probably wiser to invest in a dedicated Airbnb insurance policy alongside your traditional home insurance, particularly if you plan to rent part of the property out via Airbnb on a fairly regular basis.
Home Insurance Comparison