Discount Landlord Insurance
Discount Landlord Insurance
Quotes from UK insurance providers

One short form – save time & money
Policies and deals from industry leading insurance providers, including































---
Looking for cheaper insurance?
Norton secured
Our quote form uses 128-bit SSL encryption for your peace of mind.
Over three million users
Join our ever-growing list of satisfied customers today.
You could save time and money
Get your quotes by filling in one simple form, compare prices, and start saving.
Independent and unbiased service
We aren't owned by or have any investment from any insurance company.
What people have to say about us
Perfect services…
Peterborough, United Kingdom
Very helpful web. Thank you
4.74/5 from 2194 customer reviews
Discount landlord insurance
---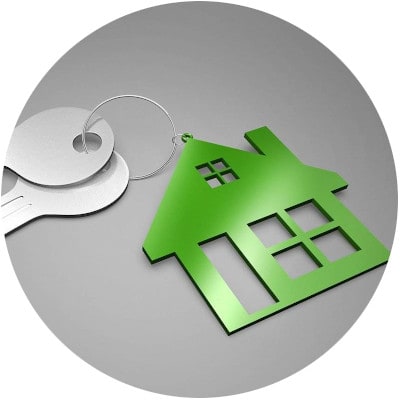 Owning and managing a rental property takes up time and money, so the last thing you need is expensive insurance on top of everything else. But the good news is there is a way to find the cover you need without breaking the bank.
Our landlord insurance comparison service can help you get quotes from a wide range of providers after completing one short form, making it more likely that you'll find a suitable landlord insurance policy at a truly competitive (or even discounted) price.
Why do I need landlord insurance?
Landlord insurance can help protect you from financial loss if your property or contents are damaged because of insured events like fire, flood, subsidence, theft or vandalism.
Policies can also help with fees if you need to take legal action against a tenant who has failed to pay their rent… or defend yourself if your tenant takes you to court.
What do landlord insurance deals include?
Landlord cover is tailored to meet your specific needs by combining different types of insurance, so it's unlikely you'll ever find two identical policies. But when you are looking for deals and discounts it's a good idea to ensure that any policies you're considering still provide you with each of the following:
Landlord buildings insurance – covers the cost of any structural damage caused by an insured event. This also covers permanent fixtures and fittings like bathroom suites and kitchen cupboards.
Contents insurance – compensates you for damage to furniture or soft furnishings. If you don't provide any contents, then you won't need this as tenants are responsible for insuring their own belongings.
As well as these core components of a good landlord insurance policy, you can choose to add a wide range of optional extras such as:
Landlord liability insurance – pays legal fees and compensation if someone has an accident or has their belongings damaged because of your property. For example, if your tenant tripped over a loose wire and broke their arm.
Unoccupied property insurance – protects your property while it is not being rented to tenants.
Legal expenses – covers legal fees if you need to settle a dispute in court, for example if you wanted to evict a tenant or sue a building firm for poor workmanship.
Rent guarantee insurance – compensates you if a tenant defaults on their rent.
Loss of rent insurance – covers lost income if a tenant has to move out because your property becomes uninhabitable, for instance if it was flooded.
Alternative accommodation – pays to temporarily rehome a tenant if they have to move out because the property is uninhabitable. You only need this if your tenancy agreement says you must provide them with alternative accommodation.
Landlord home emergency cover – covers emergencies like burst pipes and unplanned power cuts. Some insurers will also include boiler breakdown cover as part of this – something to bear in mind when you compare policies.
Accidental damage insurance – pays to repair any unintentional damage.
Malicious damage – compensates you for damage done by your tenants on purpose.
Do I need landlord insurance by law?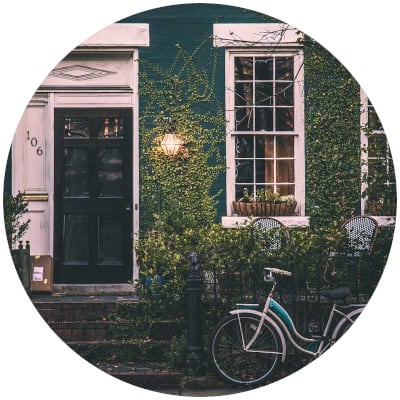 No, landlord insurance is not something you need by law, so if you own your property outright you're under no obligation whatsoever to take out this type of policy. If you have a mortgage on your buy-to-let property, though, there's a good chance your lender might insist that you take out buildings insurance at the very least, and may even make it a condition of the loan.
Just bear in mind that if something does go wrong and you don't have insurance, you'd need to cover any costs yourself.
How do I find very cheap landlord insurance?
Property is a huge investment and it's vital to make sure it's protected with the right landlord insurance policy. Of course, there are ways to cut the cost and secure yourself a landlord insurance discount, for example:
Pay for your policy on an annual basis instead of opting for a monthly payment plan
If you have a portfolio of properties consider agreeing to insure each of them under a single, standalone multi-property insurance policy, which will usually result in a discount on your landlord insurance
Invest in good security for your properties, which can sometimes result in a discount on your premiums
Consider agreeing to a higher excess, which can sometimes help you secure an upfront discount on your landlord insurance. However, it's important that you are able to afford your excess should the need arise, because you'll need to pay it for a claim to go ahead.
Will discount landlord insurance give me enough cover?
Most insurers set a specific limit for each type of coverage your policy provides. For example, the limit for landlord liability often ranges between £2 million and £5 million, while you can typically claim rent guarantee insurance worth up to £2,500 each month.
For buildings insurance, the amount of cover you will usually need (the sum insured) is the amount it would cost to rebuild your property if it were completely destroyed – bear in mind this isn't the same as its market value. Don't worry too much if you don't know how to go about working this out, insurers usually calculate it based on the property size and location. But if you want to keep your premium down, try to be as accurate as possible when it comes to rebuild cost. To do this, you can hire a surveyor or use the free calculator from the Building Cost Information Service (BCIS).
Similarly, if you need contents cover the sum insured should be enough to cover the cost of replacing all of your contents if everything was destroyed.
Ultimately, it's up to you to decide whether a particular policy is enough to cover your specific needs, but as a general rule of thumb the more comprehensive a policy is the more you can expect to pay for it. That's not to say you can't find cheap landlord insurance that fully meets your needs, of course, but if you find a heavily discounted landlord insurance policy that simply seems too good to be true you should check the terms and conditions carefully.
Landlord Insurance Comparison