Compare Landlord Insurance Quotes
Cheap Landlord Insurance
Quotes from UK insurance providers

One short form – save time & money
Policies and deals from industry leading insurance providers, including




























---
Looking for cheaper insurance?
Secure & Encrypted
We guarantee your confidence when shopping online by following the latest internet security standards.
Over three million users
Join our ever-growing list of satisfied customers today.
You could save time and money
Get your quotes by filling in one simple form, compare prices, and start saving.
Independent and unbiased service
We aren't owned by or have any investment from any insurance company.
What people have to say about us
Thank you this is best one
Very easy website to use, vast amount of quotes to choose from and lots of information about each policy. Good prices as well.
4.75/5 from 2914 customer reviews
Landlord insurance: Compare quotes for residential & commercial property
---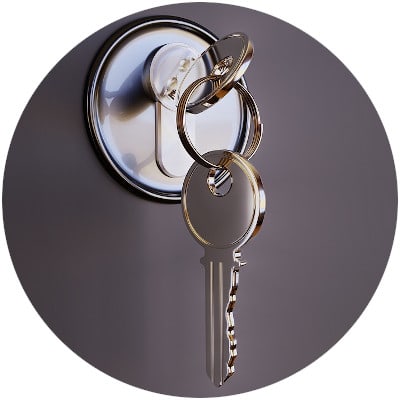 Buy-to-let properties are very popular investments in the UK, but being a landlord brings with it a number of responsibilities – from deposit protection to gas safety certificates, and from Energy Performance Certificates (EPCs) to making sure smoke detectors are in good working order, there's a lot to remember. In fact in some regions of the UK, it is not uncommon for new rental advertisements to have multiple offers from potential tenants within 24 hours.
While all these demands on your time can mean landlords insurance gets pushed down the list of priorities, it really is worth taking the time to find a suitable policy to protect your investment.
Of course, just because it's a wise idea doesn't mean you shouldn't shop around in order to find cheap landlord insurance. By getting quotes from multiple insurance providers you stand a far better chance of finding a suitable landlords insurance policy at a truly competitive price.
What is landlord insurance?
Landlord insurance is a type of property insurance that is designed to protect the financial interests of landlords, and is intended to insure them against a wide range of the potential risks and liabilities they face when renting out domestic property or commercial property.
However, insurance for landlords isn't a single, standardised insurance product – it is specifically tailored to meet your needs as a buy-to-let property owner by bundling together different types of insurance in order to protect you from a range of 'insurable risks'.
In addition to insuring your building and the contents of the property that belong to you, landlord insurance policies can also cover you for damage to other people's property or physical injuries for which you might be held liable.
If you wish (and if your tenant qualifies) you can also choose to add rent guarantee insurance to your landlords insurance policy, which would pay out if your tenant stopped paying their rent.
What are some of the risks landlords face?
Renting out your property to others can naturally come with risks. Although it is a great way of making passive income, you still naturally run some risks by granting access of your property to others.
Typical risks posed to landlords include the following:
Property damage by tenants – If your property is damaged by your tenants, you may be unfortunate enough to be left in a position where the deposit is not enough to cover the cost. Even though many landlords are careful when selecting which tenants they wish to accept, the reality is accidents happen. In some instances a tenant may damage a property so severely that a claim is the only option to cover the damages.
Damage caused by other events – Fire, flooding, extreme weather events and structural compromise are all risk factors that landlords and indeed any property owners need to contend with. These are typically insurable events and so will be covered under most property insurance policies.
Legal disputes – Landlords may find themselves embroiled in disputes with their tenants over the property, this can lead to the accumulation of legal fees. Not adhering to rules and regulations around renting out your property can lead to legal issues with local council and government bodies. For more information on your responsibilities as a landlord, please refer to the gov.uk
Public liability – You may be held accountable for any injury or damages to tenants if they can prove your rental property was the cause within reasonable grounds. This essentially means if your rental property is found unsafe or not up to living standards, you may find yourself facing costly legal claims and settlements.
Defaults on rent – If your tenant is defaulting on their rent you can expect to take a financial hit, especially if utilities are all inclusive in the agreed rent. There is also the issue of not being able to advertise the room for a new tenant until the current occupant has left your property.
Maintenance and upkeep costs – Landlords will still have an obligation to fixing and maintaining the property even with the tenants still in occupancy.
Given these risks, landlords will usually require an insurance policy that is able to offer coverage against the above risks. Whilst landlord insurance is not a legal requirement in the UK, it is highly advised that you take the appropriate steps of getting adequate coverage for the above mentioned risks. Properties are an expensive asset and so ensuring you have the correct insurance policy can save a potentially stressful experience later on. Quotezone.co.uk can help you compare different lenders and so help you get cheaper landlord insurance without the hassle. Simply enter your property details and our panel members will be in touch.
What does landlords insurance include?
Policies vary from one landlord insurer to another, but in general you can expect to be covered for any damage to your building caused by an insurable event like fire, flood, storms, subsidence, theft and vandalism.
Beyond that, a landlord insurance policy can include some or all of the following:
Landlord contents insurance – Compensates you for any damage to furniture you provide, for instance – carpets, curtains, dining table, chairs and sofas. You won't need to insure any of your tenant's belongings as their possessions are their responsibility.
Landlord liability – Covers the cost of legal fees and compensation if a tradesperson, your tenant or any of their guests are injured or have their belongings damaged because of your property. For example, if your tenant tripped over frayed carpet and broke their arm.
Unoccupied property insurance – Protects your rental property if you're in-between tenants and the building is empty.
Most insurers will also let you tailor your landlord insurance policy by adding on extra features – for example:
Rent guarantee insurance – This compensates you for the lost income if your tenant stops paying their rent due to an insurable event. For example if your property is destroyed by fire or flood, you'll be compensated for the rent lost during the time the tenant otherwise would be in the property. (it's also known as tenant default insurance). If you opt for this, bear in mind any conditions set out. For instance, you may be expected to carry out credit checks on your tenants and there might also be a limit to the amount of compensation you receive.
Loss of rent insurance – This compensates you if your tenant is forced to move out because there is something wrong with the property, for example if the building was damaged by fire.
Alternative accommodation – If your rental does become uninhabitable because of an insured event (like a fire or flood), this pays to temporarily rehome your tenants.
Landlord home emergency cover – Can cover emergencies like burst pipes, power outages and even broken windows and doors if they pose a risk to your property's security. Some insurers also include boiler breakdowns under their home emergency plans so it's worth considering this when it comes to comparing policies.
Accidental damage insurance – Covers any accidental damage to your property or contents you supply, for instance if a spot of DIY results in a damaged wall or if someone spills red wine over the carpet.
Legal expenses – Covers the cost of taking your tenant to court – for example if you need to evict them or they stop paying their rent.
Malicious damage – Compensates you for any deliberate damage caused in bad faith by your tenant.
Is landlord insurance a legal requirement in the UK?
Landlord insurance is not a legal requirement in the UK, but whether you own a single airbnb apartment, several houses in different parts of the country, or an entire block of flats, this type of insurance policy is a wise investment even though it is optional, because it can help to ensure you're protected against a wide range of potential risks. If you didn't have insurance in place and something went wrong with your rental property you'd have to cover the cost of repairs, liability claims or legal proceedings yourself.
It's also worth bearing in mind that some lenders make insurance a requirement in their mortgage agreement, so if you have a buy to let mortgage it's worth double checking your policy documentation to see if you are required to take out an insurance policy for your buy-to-let property.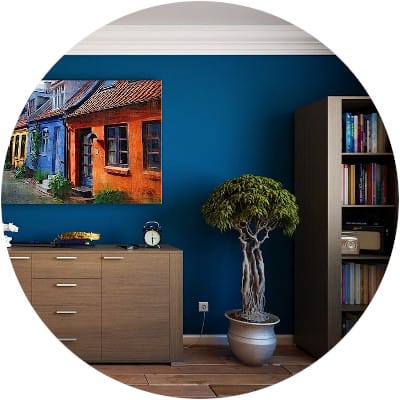 How much cover do I need?
The amount of cover you need is known as the 'sum insured'. For buildings insurance, you'll need to estimate how much it would cost to rebuild the structure of your rental property (and replace the fixtures and fittings) if it was destroyed. If you're not sure what this might be, most insurers will calculate a value based on the number of rooms your property has. Don't forget – rebuild cost isn't the same as market valuation.
If you're buying a combined landlord buildings and contents insurance policy you'll also need to work out the value of the items you provide in your rental as if they were new. It's easy to underestimate what you might have so it helps to go through the property room by room in order to ensure you're covered for all of the contents you're providing, remembering items like sofas, beds, wardrobes, kitchen utensils and any white goods like a washing machine or dishwasher.
Will standard home insurance cover my rental property?
Homeowner insurance doesn't usually cover rental properties, and in fact if you take out a standard home insurance policy and then rent that property out to a tenant there's a good chance your policy will be completely invalidated.
The reason for that is that properties that are rented out to tenants pose a higher insurance risk than those occupied by the homeowners, for several reasons:
Tenants on a short-term let are less likely to notice issues that could end up becoming major problems – such as damp or loose roof tiles.
A tenant or one of their guests might decide to sue you for damage or injury caused by your property.
Tenants could cause accidental damage.
How much is landlord insurance?
Few landlord insurance policies are exactly the same, so it's difficult to provide an average quote. However, while it's tempting to choose a cheap landlord insurance policy when comparing on price alone, it could be a false economy in the long run.
Although adding additional features will push up your premium you could find them invaluable depending on your circumstances. For example, if you rent to a family with young children, accidental damage cover could prove very handy. Similarly, if your property is in a flood risk area, loss of rent and alternative accommodation cover could save you a significant amount of money and hassle should the worst happen.
Who is responsible for commercial building insurance landlord or tenant?
Whilst it is common for tenants to insure their own contents and business, they are under no legal obligation to insure the commercial property which they are renting. This is typically the responsibility of the landlord as they are the property owner and have the final authority over the building. Most landlords will pass on the cost of their insurance policy to the tenants by incorporating it into the total cost of their rent.
The responsibility of insurance coverage should be clearly laid out in the tenancy agreement as well as both parties being made aware of what is covered under the policy. It is strongly recommended that insurance obligations are clearly stipulated before entering a tenancy agreement to prevent legal disputes in the event of a future claim.
Compare landlord insurance
Ultimately, the best landlord insurance policy for you is one that meets your specific needs – so it's a good idea have a list of 'must haves' before you start comparing. That way, you can be confident about finding a policy that gives you the all-round protection you need.
At Quotezone.co.uk, we make it easy to search for landlord insurance. Whether you want to insure one house or a portfolio of properties, just answer a few questions and we'll get you quotes from a wide range of insurers – it's as simple as that.
Landlord Insurance Comparison