Get Cheap Cat Insurance Quotes Now
Cheap Cat Insurance
Compare 15+ providers

Access Cashback & Rewards

97% of reviewers recommend us
Search and compare cheap quotes from over 15 UK pet insurance providers, including







---
Looking for cheaper insurance?
Search over 15 different pet insurance providers
Quotezone increases your chance of finding a great deal by searching the market for you.
Buy online or by phone
Purchase your pet policy quickly and easily, monthly and annual payment options available.
You could save time and money
Get your quotes by filling in one simple form, compare prices, and start saving.
Over three million users
Join our ever-growing list of satisfied customers today.
Secure & Encrypted
We guarantee your confidence when shopping online by following the latest internet security standards.
Independent and unbiased service
We aren't owned by or have any investment from any insurance company.
What people have to say about us
Thank you this is best one
Very easy website to use, vast amount of quotes to choose from and lots of information about each policy. Good prices as well.
4.75/5 from 2913 customer reviews
Cheap Cat insurance
---
Compare Cat Insurance Quotes In Moments
You love your cat and will do whatever it takes to ensure your pet stays happy and healthy…but sometimes that can mean numerous trips to the vet, particularly if your cat develops a chronic medical condition, is injured by a car or attacked by another animal. The good news is that pet insurance will cover the cost of many of those veterinary bills, provided you've taken out the right insurance policy.
More good news (particularly if you're a cat person rather than a dog person): you will usually find that insuring a cat is cheaper than insuring a dog. 
Still, a wide range of variables will determine the actual cost of insuring your cat, from your pet's breed and the location of your home, to the cat's age and its medical history.
Different insurance providers will also use slightly different calculations when weighing up all of those variables, so it's always a good idea to compare pet insurance quotes from a wide range of providers before deciding on which one to go with.
How much is cat insurance?
The price of your cat insurance will vary depending on certain factors that are unique to your cat. Because of this no two cat insurance quotes are ever the same. Some of the factors insurers use to calculate your premiums for cat insurance include the cats' age, past medical history and overall likelihood of it being involved in an accident leading to a claim. This is why it is key to compare multiple quotes so you know you are finding the best deal for your cat insurance.
The good news is you can expect to pay less for your cat insurance than if you were insuring a dog. This is due to the typical vet bill for a cat costing less than than that of dog. They are also generally smaller pets than dogs so do not require as much food and space, saving you additional money in the long run.
For more information of the cost of pet insurance see our following article.
What cat insurance do I need?
This really depends on what you want to cover your cat for and the sort of risks you wish to insure yourself against. As an example, if you are just wanting to insure your cat against an accident then accident only cover would be ideal. This means you can cover your cat for veterinary costs such as surgery and treatment dues to accident related injuries, such as being hit by a vehicle etc.
If you are looking for more generalised cover then a standard pet insurance policy will be a more appropriate form of cover for you. A standard pet insurance will cover your pet for the costs of illnesses and treatments as well as non-cosmetic dental cover. Cat insurance policies will vary in there levels of comprehensiveness so be sure to check the policy details of all quotes to ensure you are getting your desired level of coverage.
What is cat insurance?
Cat insurance is essentially a pet insurance policy for your cat, it can cover you from unexpected vet bills and make sure you aren't left out of pocket in the event of the unexpected.
What type of insurance is available for cats?
There are several different types of insurance policies for cats, so it's important to understand the difference between them and choose the right one for your pet.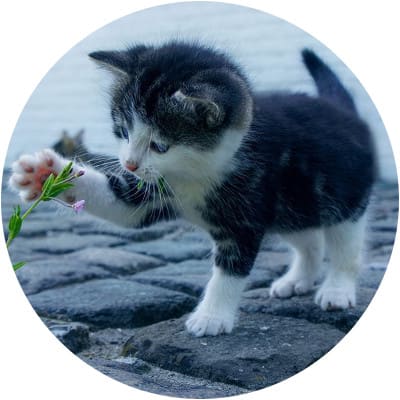 Lifetime cover – With this type of policy you agree to pay for the insurance each year and are covered until your cat dies. It's worth noting that your premiums may increase as your cat ages, although those increases may be capped. The lifetime insurance policy will have an annual maximum pay-out amount, which will reset each year.
Time-limited pet insurance – With this type of policy cat owners are able to claim for new conditions for a 12-month period, up to a maximum pay-out amount. The policy then needs to be renewed each year, but those conditions are now classed as 'pre-existing conditions' and so are excluded on the renewed policy. This type of policy is cheaper than lifetime insurance for your cat, but will often cover less and less ailments as your pet ages.
Accident-only cat insurance – Accident-only cover is usually the cheapest pet insurance you can get, as it only covers your animal for the treatment of any injuries it incurs in an accident. With research suggesting that just 30% of veterinary bills are for accidental injury, this type of policy could leave some pet owners with a large hole in their wallet if their cat gets ill or develops a chronic medical condition.
What medical conditions are covered if I insure my cat?
While accident-only insurance will not pay out for illness or other medical conditions, lifetime insurance and time-limited insurance may cover a broad range of medical expenses, such as:
Treatment for congenital disorders – These are hereditary conditions that have been present since birth, and may be covered by some of the best insurance policies. It's worth noting, though, that some insurance providers may exclude congenital disorders after a certain pay-out threshold has been reached…and some may exclude them entirely if they expect the condition to prove costly.
Medical treatment for injuries – Most insurance for cats will cover the cost of treating any injuries your cat might sustain during an accident, although almost all policies will have an excess that the cat owner has to cover first.
Repairing or extracting teeth that were damaged during an accident – Many insurance policies will cover the cost of dental treatment if your cat's teeth were damaged in an accident. More routine dental care, such as teeth cleaning, may be excluded on some policies, while other policies offer pet owners the option to add comprehensive dental care as an optional extra.
Behavioural therapy – Some insurance providers might cover part of the cost of behavioural therapy for your cat if it is diagnosed with an issue such as anxiety, depression or aggression, although it's likely your provider will only pay out if you use a qualified animal behaviour expert.
Does pet insurance cover any expenses other than vets' bills?
Veterinary expenses are often the most expensive aspect of owning a pet, and they are also the most common reason for a pet insurance claim.
However, there are a number of other expenses that might be covered by a good cat insurance policy:
The theft or loss of your cat – If your pet is lost or stolen some insurance providers will cover the purchase price you paid for the animal, provided you can provide a receipt. Otherwise, you might receive the market value of your cat. Your insurance might also cover the cost of advertising the loss and a reward for the recovery of your cat (collectively known as 'advertising and reward cover')
Cattery fees – If you are hospitalised for more than four days some policies will cover the cost of housing your cat.
Death benefit – This is a lump sum pay-out that you might receive if your cat dies.
What exclusions usually apply when insuring a cat?
While insurance can mitigate the risk of being hit with a huge (and hugely unexpected) veterinary bill, there are a wide range of other routine expenses that aren't covered by most cat insurance policies. These include: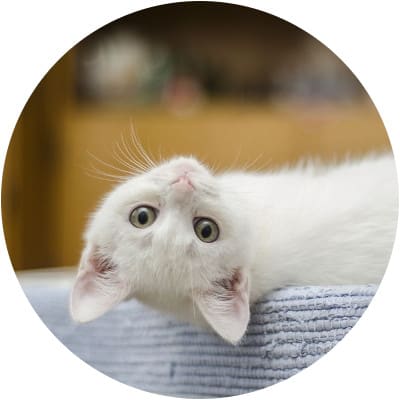 Most insurance policies for cats won't cover any costs relating to pregnancy and birth either, and many will also exclude any pre-existing medical conditions that the cat had before you took out the policy.
How to find cheaper insurance
When you're insuring your cat comparing policies from a range of different insurance providers is a critical first step, but there are also a few other things you can do to increase the likelihood that you'll find cheaper insurance:
Get your cat microchipped – Unlike dog owners, you are not legally obliged to have your cat microchipped, but it might be cheaper to insure your cat if you do so.
Purchase lifetime cat insurance when your animal is young and healthy – Lifetime insurance is more expensive than annual insurance, but it can pay for itself when your cat is older if you first take out the policy when the animal is young and healthy.
Consider getting your cat spayed or neutered – While most insurance providers won't insist that you have your pet spayed or neutered, they may offer cheaper pet insurance if you do so.
Consider a higher excess – If you're keen to reduce the initial cost of insuring your cat you could consider accepting a higher excess, although this does mean you'll have more to pay if you need to make a claim.