Get cheap dog insurance quotes now
Cheap Dog Insurance
Compare 15+ providers

Access Cashback & Rewards

97% of reviewers recommend us
Search and compare cheap quotes from over 15 UK pet insurance providers, including
---
Looking for cheaper insurance?
Search over 15 different pet insurance providers
Quotezone increases your chance of finding a great deal by searching the market for you.
Buy online or by phone
Purchase your pet policy quickly and easily, monthly and annual payment options available.
You could save time and money
Get your quotes by filling in one simple form, compare prices, and start saving.
Over three million users
Join our ever-growing list of satisfied customers today.
Norton secured
Our quote form uses 128-bit SSL encryption for your peace of mind.
Independent and unbiased service
We aren't owned by or have any investment from any insurance company.
What people have to say about us
Very helpful and understanding
4.74/5 from 2216 customer reviews
Cheap dog insurance
---
Compare Insurance Quotes Online
Owning and looking after a dog is enormously rewarding, but it can also be stressful…and costly.
Your dog is a member of your family, but what happens if they get sick or have an accident? How will you afford the vet's hefty medical bills?
To mitigate the risk of being hit with unexpected veterinary expenses for their canine friends, many dog owners take out an insurance policy for their pet.
Provided your dog is relatively young this type of insurance policy is often reasonably affordable, although there are still things you can do increase the likelihood that you'll find a cheaper quote.
Compare a wide range of insurance quotes
First and foremost, you should compare quotes from a range of different pet insurance providers before deciding on which firm to go with…that way you can be sure your beloved pooch is getting the best insurance policy at a price that won't leave you in the dog house.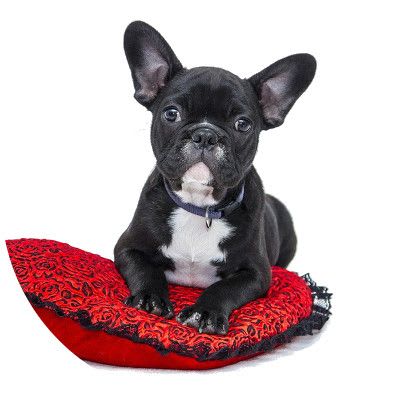 Simply complete Quotezone.co.uk's straightforward dog insurance comparison and we'll match you with insurers and then display a range of online quotes.
Compare insurance quotes now
Do I have to take out insurance if I'm a dog owner?
No, dog insurance is not mandatory…nor is any other type of pet insurance, for that matter.
But you love your dog and you want to do what's best for him or her, which can sometimes be difficult when health and dental care for dogs is so expensive.
By comparing a range of quotes you should be able to find a policy that makes it easy to afford treatment for your dog if and when it's needed.
In addition, many of the best insurance policies will cover you if your pet goes missing or injures a person or another pet.
What levels of cover are available when insuring a dog?
The main levels of cover available in the UK are:
Lifetime dog insurance that covers your pet throughout its life. This type of policy renews each year, and is often the cheapest way to insure older dogs provided you first sign up for the policy when the dog is younger and healthier. Lifetime cover for your dog usually limits the total amount that can be claimed in any one year but doesn't have a per-condition limit.
Annual insurance, which covers a 12 month period so a new policy will need to be taken out each year. This type of insurance policy gives you more flexibility to switch insurance provider if you wish, although it's also important to bear in mind that your insurance might become more costly as your dog gets older…and some insurers may want to exclude or limit pay-outs for particular health conditions as your pet ages.
Accident-only cover. This is usually the cheapest type of insurance for dogs, since it doesn't cover illness or chronic medical conditions, and also won't pay out if your dog is lost or stolen.
Per-condition insurance. This type of insurance imposes a maximum amount the insurer will pay out for any one condition during the duration of the policy.
Time-limited insurance. This type of policy imposes a maximum pay-out per medical condition as well, but also adds a time limit to those pay-outs. The net result is that the medical condition will become excluded either when the maximum pay-out amount has been reached, or when a certain amount of time has passed since your dog was first diagnosed.
What costs will this type of policy usually cover?
The premium isn't the only thing to think about when you're buying pet insurance. As well as taking into account how much the insurance costs, you also need to consider exactly what the policy covers…and what is excluded.
While accident-only insurance obviously has a very broad range of exclusions, many other insurance policies will cover some or all of the following:
The death of your dog due to accident or illness (often known as a 'death benefit')
Expenses you might incur if your dog goes missing, such as the cost of printing flyers or offering a reward (often referred to as 'advertising and reward cover')
Expenses you incur if your dog is injured, or gets sick, abroad
Part of the cost of having your dog put to sleep, buried or cremated
The cost of boarding for your dog if you're in hospital. Your policy should stipulate how many consecutive days you need to be in hospital before the cover kicks in.
OK, so what's usually excluded on these policies?
Owning a pet often isn't cheap, and there are some costs that you may have to pay that aren't covered by most policies. These costs include:
Most pet insurance providers also won't cover any medical treatment or veterinary bills that are specifically related to pregnancy and birth, even if you're a dog breeder.
If I insure my dog will the policy have a waiting period?
Yes, it's important to bear in mind that even the best insurance policy usually has a waiting period, and during this time your pet will not be covered.
The waiting period is usually around 14 days, but it can vary from provider to provider so it's always best to check your specific policy.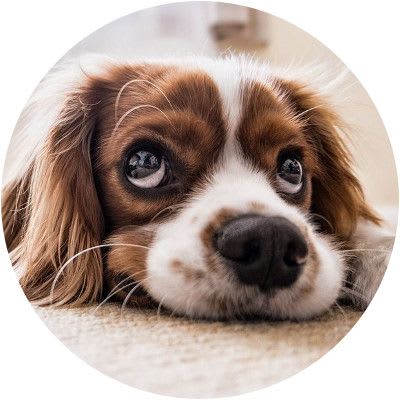 Are a dog's dental costs covered by pet insurance?
Dogs can suffer many problems with their teeth over time. These issues can be due to an accident, or may be caused by gum disease, tooth decay or other dental hygiene issues.
Many policies will only cover the cost of dental treatment if it is directly related to an accident.
However, if you do want a policy that covers gum disease or tooth decay you might be able to add dental cover for your dog as an optional extra.
Are pre-existing conditions covered?
When you compare insurance policies you will likely find that many insurance providers are unwilling to cover certain pre-existing medical conditions.
The exception might be if your dog suffers from a condition that isn't chronic and doesn't require ongoing treatment – in that case some providers may still be willing to cover the condition, provided your pet has been free from related issues for a set amount of time.
It's worth noting, though, that this type of policy can cost more than regular dog insurance…and cover may not be available at all if your dog has chronic, ongoing medical conditions.
How do I find cheaper insurance for my dog?
Choosing affordable pet insurance is not always as simple as getting cheap car insurance or home insurance.
As with health insurance for humans, complicated factors like your pet's current state of health, its medical history, its lifestyle and its age can all affect your insurance premiums.
However, there are some useful tips you can bear in mind when you're looking for a new insurance policy:
Insure your dog when it's young and healthy with a lifetime dog insurance policy
If you have more than one dog (or if you have both 'paws and claws') look for pet insurance quotes that provide discounts when multiple pets are insured
Make sure you get regular wellness checks for your dog
Consider choosing a policy with a higher excess
Compare quotes each time your insurance is due for renewal
Will I be offered cheaper insurance if I microchip my dog?
Dog owners in the UK have been legally required to microchip their dogs since 2016, so doing so usually won't reduce the cost of insuring your dog.
In fact, since it's now a legal requirement you could find that your policy might be completely invalidated if your dog is lost or stolen and you haven't had your pet microchipped.
Ready to insure your dog? Compare insurance quotes now