Get Cheap Kitten Insurance Quotes Now
Cheap Kitten Insurance
Compare 15+ providers

Access Cashback & Rewards

97% of reviewers recommend us
Search and compare cheap quotes from over 15 UK pet insurance providers, including







---
Looking for cheaper insurance?
Search over 15 different pet insurance providers
Quotezone increases your chance of finding a great deal by searching the market for you.
Buy online or by phone
Purchase your pet policy quickly and easily, monthly and annual payment options available.
You could save time and money
Get your quotes by filling in one simple form, compare prices, and start saving.
Over three million users
Join our ever-growing list of satisfied customers today.
Secure & Encrypted
We guarantee your confidence when shopping online by following the latest internet security standards.
Independent and unbiased service
We aren't owned by or have any investment from any insurance company.
What people have to say about us
Thank you this is best one
Very easy website to use, vast amount of quotes to choose from and lots of information about each policy. Good prices as well.
4.75/5 from 2913 customer reviews
Cheap Kitten Insurance 
---
Compare Cheap Kitten Insurance Quotes In Moments
Getting any kind of pet is a big responsibility, and kittens are no exception. Their adventurous and inquisitive nature can get them into all kinds of mischief…some of which can lead to accidents and injuries.
The resulting veterinary bills can make owning a new kitten surprisingly expensive, which is why many cat owners decide to take out insurance even when their cat is young and healthy.
With research by the Money Advice Service suggesting an average pet insurance claim comes in at around £750, investing in a relatively cheap insurance policy will ensure you can meet the costs of an unplanned trip to the vet if something does happen to your kitten.
Compare kitten insurance quotes now
How much is kitten insurance in the UK?
The cost of insuring your kitten will vary from provider to provider, along with various other factors unique to your kitten. The age, breed and level of coverage you decide to go with will all play a major role in how insurers determine your premiums. Policies are available for under £10 per month whilst some may cost a couple of hundred per year, this is due to different providers offering different deals and prices on their policies.
Here are the main things that will be used to determine the price of your kittens insurance:
Age – Most insurers will cover a kitten from the age of 6 weeks upwards, generally speaking the younger you insure your kitten, the cheaper your premiums will be. This is due to older pets having an increased risk of developing health issues leading to you making a claim.
Breed – Some breeds are more susceptible to certain medical conditions, because of this they are viewed as more risky to insure due to the increased chance of a claim being made in future. 
Coverage – The level of coverage you select will also directly influence the amount you pay on your premiums as the more comprehensive your policy, the more costly to the insurer should you make a claim.
Lender – Each lender will run their own promotions and deals so comparing multiple lenders is paramount 
What level of pet cover is available for kittens?
There are a number of different levels of cat insurance that you could consider. While the majority will cover the basics, what's included and excluded will vary from provider to provider so it makes sense to compare policies from a range of insurance providers before deciding on which one to go with.
The level of cover you opt for will also affect the cost of your insurance. From cheapest (and least comprehensive) to most expensive (but most comprehensive), the levels of cover available for your cat are: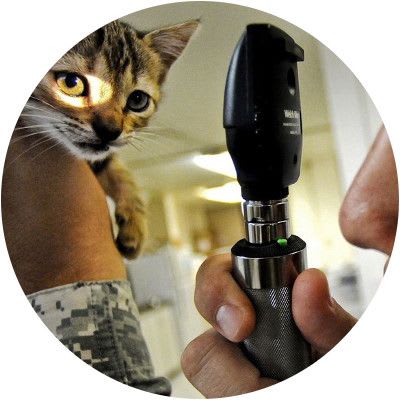 Accident only: As the name suggests, this type of policy will only cover the cost of expenses directly related to accidents. As such, this is the most basic level of pet insurance – and also the cheapest. While this type of policy is certainly better than having no insurance for your cat, it's important to bear in mind that if your kitten gets ill or develops a medical condition you will have to cover the resulting costs yourself.
Annual insurance: This type of policy is fixed and will cover you for a full 12 months. When the policy comes to an end your cat will no longer be covered and you will need to take out a new insurance policy.
This type of insurance is usually cheaper than lifetime cat insurance, but it's important to note that most annual pet insurance policies will not cover any pre-existing conditions that were diagnosed before the new policy was taken out.
Lifetime cat insurance: This is generally the most comprehensive type of insurance that you can get for your kitten. Although it's also the most expensive, it may well be worth the extra expense because it will mean your cat will be covered for any medical conditions it might develop later in life – unlike an annual insurance policy, which will usually exclude pre-existing medical conditions when the policy is renewed.
Your lifetime insurance policy will also continue to cover your cat no matter how old it gets, whereas annual insurance policies sometimes have a maximum age limit when you're taking out a new policy.
What is covered?
It probably goes without saying that if you opt for accident-only insurance you will only be covered if your kitten has an accident.
The specific details of what's covered by other types of kitten insurance, though, will depend on what level of cover you opt for and which provider you go with. As a general guide, though, many other policies will cover some or all of the following:
Veterinary expenses that you incur as the result of an accident your kitten has suffered
Vet's bills that you incur due to your cat's illness or a newly diagnosed medical condition
Expenses related to hereditary conditions, which are often not treated as pre-existing medical conditions (however, this can vary from provider to provider so it's vital that you check the small print in your policy documents)
Certain pre-existing medical conditions, provided you have lifetime insurance and you took out the policy before your cat developed the condition.
Is dental care covered?
Routine dental care (eg dental check-ups, ordinary tooth extractions, teeth cleaning) usually isn't covered by a standard insurance policy, although you may be able to add dental cover as an optional extra.
However, if your cat's teeth are damaged during an accident, or your kitten needs dental treatment due to some other medical condition that is already covered by your pet insurance policy, then this dental work might be covered too.
Are pre-existing conditions covered?
Whether or not your kitten insurance covers pre-existing medical conditions will depend on the condition and the level of cover you've taken out.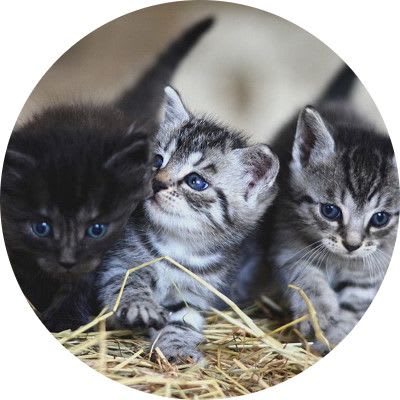 If you opted for a lifetime cat insurance policy, and you took it out before your cat was diagnosed, then the pre-existing medical condition should be covered for your cat's whole life – up to a maximum annual amount, of course.
With annual insurance many chronic medical conditions will be covered when they are first diagnosed, but will become excluded as "pre-existing" conditions when the policy is subsequently renewed.
It's also important to note that you must declare any pre-existing medical conditions your pet may have when you're signing up for pet insurance. If you fail to do so you could find that your insurance policy is completely invalidated.
How to find cheaper kitten insurance
First and foremost, cat owners should compare cat insurance quotes from a range of different insurance providers before deciding on which one to go with. That way they can be sure they're taking out a policy that's right for their cat at a price that's right for their budget.
Secondly, opting for a lifetime insurance policy can save you money on your insurance in the long run, even though it will prove more costly initially.
Beyond the insurance policy itself, there are a few other things you can do to increase the likelihood that you'll find cheaper kitten insurance:
Having your kitten microchipped could result in cheaper insurance quotes, since your cat will be easier to track down if it's ever lost or stolen
Allowing your cat to live indoors can sometimes reduce your insurance premiums, since house cats are usually less likely to get injured or lost than an outdoor cat
Having your cat neutered or spayed can sometimes reduce the cost of your cat insurance
Opting for a higher excess can lower the initial cost of your pet insurance, although it does mean you'll pay more if you have to make a claim
Taking out multi-pet insurance can prove more cost effective than insuring each pet individually.