Get Cheap Puppy Insurance Quotes Now
Cheap Puppy Insurance
Compare 15+ providers

Access Cashback & Rewards

97% of reviewers recommend us
Search and compare cheap quotes from over 15 UK pet insurance providers, including







---
Looking for cheaper insurance?
Search over 15 different pet insurance providers
Quotezone increases your chance of finding a great deal by searching the market for you.
Buy online or by phone
Purchase your pet policy quickly and easily, monthly and annual payment options available.
You could save time and money
Get your quotes by filling in one simple form, compare prices, and start saving.
Over three million users
Join our ever-growing list of satisfied customers today.
Secure & Encrypted
We guarantee your confidence when shopping online by following the latest internet security standards.
Independent and unbiased service
We aren't owned by or have any investment from any insurance company.
What people have to say about us
Thank you this is best one
Very easy website to use, vast amount of quotes to choose from and lots of information about each policy. Good prices as well.
4.75/5 from 2913 customer reviews
Cheap Puppy Insurance
---
Compare cheap puppy insurance options with our panel on top UK based insurers
When we welcome a new puppy into our home it's natural to want to ensure we offer them the very best life and give them a good start.
However, if you decide not to insure your puppy those first few months (not to mention their first few years!) have the potential to move rather quickly from a joyful gain to a financial drain.
While puppies obviously won't suffer from some of the age-related ailments that might affect older dogs, the mischief that puppy dogs can get up to on a daily basis (think of all the things they can chew on and swallow…or the many hazards they haven't learned to avoid yet) can result in an unexpected trip to the vet…and an accompanying veterinary bill.
With research by the Money Advice Service suggesting the average pet insurance pay-out amounts to £750, paying a relatively modest amount to insure a puppy could prove to be a much more digestible expense than forking out a much larger sum for unexpected vet's bills.
Compare puppy insurance quotes now
How much is puppy insurance?
The cost of puppy insurance will vary depending on many factors such as the age of your pet, its breed ad where you live. Because no two dogs are the same it's nearly impossible to provide an accurate estimate on the amount you can expect to spend on your puppy insurance. Prices can vary across insurers with prices ranging from under £50 to potentially a few hundred pounds annually. 
Here are the main factors which will influence the price you pay on your puppy insurance:
Age – Most insurers will let you insure a puppy from the age of 5 weeks to 8 weeks onwards, generally speaking the younger you insure your puppy the cheaper your premiums.
Breed – The breed of you dog will play a role in your premium payment as certain breeds are more susceptible to diseases and medical conditions than others. For example Pugs tend to suffer from obstruction to their airways more than other breeds, this increases the risk of a claim being made.
Coverage level – The more thorough your policy the more you can expect to pay on your premiums. This simply due to you being offered more coverage for your puppy insurance, which will be a greater cost to the insurer in the event of the claim.
Provider –  Each insurance provider is different and they will each have different deals and offers, deciding which one's best for you is the reason you should always compare multiple insurers. You may also miss out on the best puppy insurance deals should you take out insurance with the first option available. 
What are the different types of puppy dog insurance?
As with all insurance products, there are different levels of insurance cover for pets, with the most comprehensive policies usually costing the most.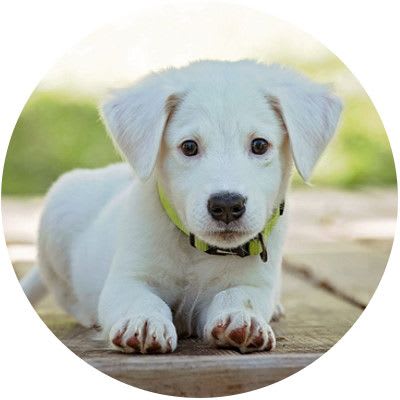 Lifetime dog insurance – A lifetime insurance policy is a type of comprehensive cover where you pay a premium every year, which then covers your dog against a wide range of different ailments and incidents, even as it grows from a puppy into a mature dog.
Of course, as your dog gets older the premiums you pay for lifetime insurance may well increase due the higher insurance risk your animal represents to the insurance provider. However, conditions usually won't be excluded even if you've claimed for them in a previous year, which is often a particularly important consideration for older dogs that may develop chronic ailments.
Annual insurance – Annual cover means that you pay for 12 months-worth of insurance, allowing you to shop around at the end of every policy to see if you can get a better deal elsewhere.
This type insurance policy is often more affordable than lifetime insurance, particularly when your dog is young and healthy. However, most annual pet insurance policies won't be as comprehensive as lifetime cover, and since each year's policy is treated as an entirely new and separate insurance policy (even if you end up going with the same provider as last year) any ailments or medical conditions that were diagnosed before the newest policy begins will usually be excluded since they'll now be classed as pre-existing conditions.
Annual insurance is a useful option when your puppy is young and you need cheap pet insurance, but as your pet gets older you may find it increasingly difficult to find a suitable insurance policy, particularly if your dog has developed chronic illnesses or needs regular veterinary supervision.
Accident Only – This policy does exactly what it says on the tin – it covers you against veterinary expenses you might incur if your puppy is involved in an accident, but will not pay out if your puppy gets ill.
Given those limitations, this is usually the cheapest type insurance for puppies, but is also a policy that can leave you with a sizeable vet's bill if you discover that your new pet has a congenital disease or other medical condition you were unaware of.
What pet insurance should I get for my puppy?
The pet insurance policy you decide to take out for your puppy will really depend on what you wish to cover. For example, if you are concerned about a random accident affecting your puppy but are not too worried about vet fees or future check ups, an accident only insurance policy will likely be the best option for you. If you wish to cover your puppy for the full year then an annual policy is likely the best option. If you're looking to get your pet covered for the duration of its lifetime then insuring it young on a lifetime insurance is the best option. The one caveat is that lifetime pet cover will often get more expensive as your puppy ages, because the insurance provider will adjust the premiums in order to account for the higher insurance risk the animal's advancing years represents.
What eventualities do puppy insurance policies cover?
When purchasing insurance for your dog, or even when you're doing a puppy insurance comparison, it is vital that you check the specifics of each individual policy in order to see exactly what you're covered for…and exactly what you're not.
As with other insurance products, the terms and conditions in a pet insurance policy can differ from one insurance provider to the next.
The type of policy you choose will also have a major impact on what's covered and what isn't, but as a general rule of thumb you can expect many of the following situations to be covered by the best policies:
Veterinary bills – Most policies will cover at least some of your veterinary bills, although exactly how much they will pay out will depend on your policy's excess and maximum pay-out amount, as well as the type of policy you've bought (for example, accident-only insurance will cover vet's bills that are directly related to an accident, but none of the bill's you might incur if your puppy gets ill).
Behavioural problems – If your puppy has behavioural problems a good insurance policy may well cover some of the cost of treatment provided your cover amount is high enough. Your policy may also stipulate which specific professionals you have to use for this treatment.
Loss or theft of your puppy – If your puppy is ever lost or stolen some pet insurance policies will cover the reward and advertising costs you might incur while trying to find your dog.
If your pet isn't found some insurance providers will also cover its purchase price…provided you've keep receipts to prove what you paid, of course.
Liability Cover –This type of cover can protect you against legal expenses if your dog ever injures a person or another animal. Some pet insurance policies may include liability cover as standard, while others will allow you to add it as an optional extra.
Death of your pet through illness or injury – While losing your pet is sure to be heart-breaking, some pet insurance policies will be there to help with the cost of euthanasia if your vet deems this necessary. Some policies will also cover the purchase price you paid for your puppy, provided you have receipts.
Kennel fees – If you ever need to go into hospital for an extended stay many of the best puppy insurance policies will cover the cost of kennel fees, but only from day four onwards.
Emergency treatment overseas – If you take your pooch abroad with you some dog insurance policies will cover you for emergency veterinary treatment your pet might need whilst overseas.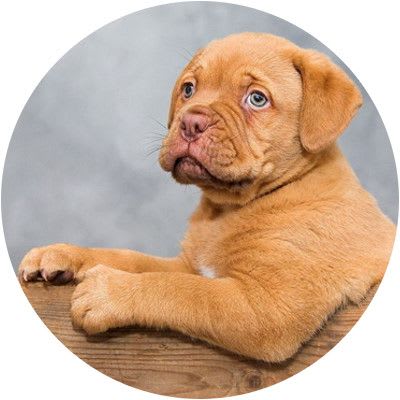 Does puppy insurance cover dental treatment?
Most insurance policies for dogs don't cover routine dental work, such as check-ups, cleaning and ordinary extractions.
However, if your dog requires dental work due to an illness or accident some policies may cover this, but it is imperative that you check your policy documents beforehand.
What else isn't covered?
Insurance policies are specifically designed to cover unforeseen eventualities, so routine treatments generally aren't covered by most types of pet cover.
In practice that usually means things like neutering, spaying, vaccines, worming, nail clipping and boosters won't be covered by your insurance provider.
Will dog insurance cover a pre-existing medical condition?
There are few, if any, pet insurance providers that are willing to cover pre-existing medical conditions, due to the much higher insurance risk those conditions represent.
This is one of the main reasons why many dog owners decide to take out lifetime insurance when they first get a new puppy – the dog will have few (if any) pre-existing medical conditions when the policy is first taken out, meaning most future illnesses and medical conditions will be covered to some extent.