Get cheap lifetime pet insurance quotes now
Cheap Lifetime Pet Insurance
Compare 15+ providers

Access Cashback & Rewards

97% of reviewers recommend us
Search and compare cheap quotes from over 15 UK pet insurance providers, including
---
Looking for cheaper insurance?
Search over 15 different pet insurance providers
Quotezone increases your chance of finding a great deal by searching the market for you.
Buy online or by phone
Purchase your pet policy quickly and easily, monthly and annual payment options available.
You could save time and money
Get your quotes by filling in one simple form, compare prices, and start saving.
Over three million users
Join our ever-growing list of satisfied customers today.
Norton secured
Our quote form uses 128-bit SSL encryption for your peace of mind.
Independent and unbiased service
We aren't owned by or have any investment from any insurance company.
What people have to say about us
Very good service and very quick on answering yhe phones when you call
Very helpful and understanding
4.74/5 from 2217 customer reviews
A pet is for life – perhaps your pet insurance should be too
---
A pet is for life – perhaps your pet insurance should be too
The Dogs Trust's famous slogan, 'a dog is for life, not just for Christmas', will be familiar to the vast majority of animal lovers in the UK, given that it was first introduced in 1978.
Of course, a cat is for life too, and both species often live for rather longer than many other kinds of pets, with the average life expectancy of a crossbreed dog coming in at 13 years, while on average cats can live to a grand old age of 14.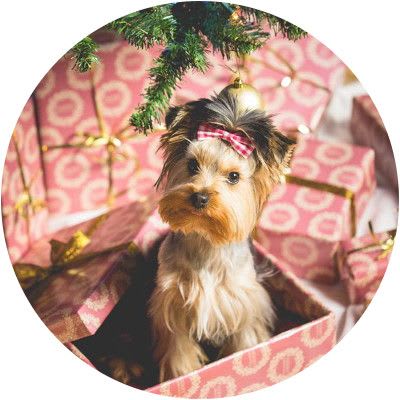 Whether you're a dog lover or a cat lover, though, as your pet ages it is much more likely to develop illnesses or chronic health conditions, all of which can result in increasingly frequent trips to the vet…and escalating veterinary expenses.
Unfortunately many annual or condition-only pet insurance policies might be unable to cover a lot of these vet's bills, because previously diagnosed conditions will be excluded as 'pre-existing medical conditions' each time you renew your policy.
Fortunately, there is a solution: lifetime pet insurance to the rescue.
What is lifetime pet cover?
As the name suggests, this type of insurance policy covers your pet for the whole of its life…provided you continue to pay your pet insurance premiums each year, of course.
The one caveat is that lifetime pet cover will often get more expensive as your cat or dog ages, because the insurance provider will adjust the premiums in order to account for the higher insurance risk the animal's advancing years represents.
However, unlike annual insurance for your pet, or condition-only pet insurance, each of which often introduce a growing number of exclusions as your pet gets older and is diagnosed with new conditions, lifelong pet insurance will often cover most conditions the animal developed after you first took out the policy, up to a maximum annual pay-out amount.
Compare lifetime pet insurance now
Is it worth taking out lifetime pet cover if my pet is older?
The main advantage of lifetime pet insurance is that this type of cover usually imposes less exclusions than an annual policy, which can be a hugely important consideration when you have an older dog or older cat that is at greater risk of developing a chronic medical condition.
This type of insurance usually won't cover any conditions that were diagnosed before you first took out the policy, though, so if your pet has already been diagnosed with one or more conditions those probably won't be covered and you'll lose much of the benefit of lifetime cover.
In addition, it can prove harder to find pet insurance for older cats and dogs, so if your pet is nine or ten years old (or even older), you may struggle to find any lifetime insurance provider that's willing to insure your pet.
Does a lifetime policy cover the cost of dental treatment?
Whether you opt for annual pet insurance or lifelong pet cover, you'll usually find that most insurance providers will only cover the cost of dental treatment if it's specifically required due to an accident.
A few insurance providers may also cover dental treatments that are required because of other illnesses or medical conditions, but routine treatments (teeth cleaning or a tooth extraction, for instance) usually aren't covered, nor are the treatment of ordinary oral hygiene issues such as gum disease or tooth decay.
What other exclusions usually apply?
Pet insurance is specifically designed to protect pet owners from unforeseen events (and their accompanying costs), so any treatment that could be classed as 'routine' usually won't be covered.
In practice that means pet owners will usually have to cover the cost for each of the following treatments out of their own pocket:
Vaccinations and booster shots
What about veterinary expenses I incur when my pet is pregnant? Are those covered?
No, unfortunately not.
Whether you opt for lifelong pet cover or an annual policy that you then renew each year, most policies will not cover any medical treatment or veterinary expenses that are specifically related to pregnancy and birth, so if you haven't had your dog or cat spayed and she falls pregnant you'll usually have to cover the resulting costs yourself.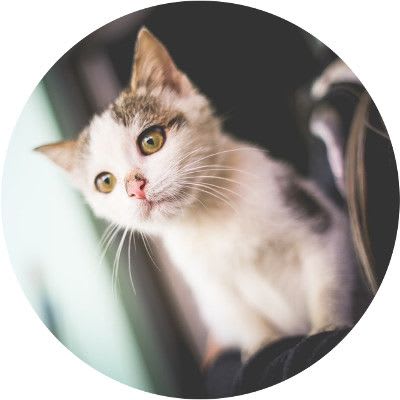 Of course, if you're a breeder you could opt to add Breeding Risk Cover to your dog insurance or cat insurance policy, which will cover some or all of the expenses related to pregnancy and birth.
However, it's important to bear in mind that this additional cover could make your policy significantly more expensive.
If you're not planning to breed your animal it would therefore be a wise decision to have your cat or dog neutered, particularly if your pet is female, as this can mitigate the risk of veterinary bills related to pregnancy.
What expenses usually are covered by lifetime pet insurance?
While an insurance policy's inclusions and exclusions will vary somewhat from provider to provider, many lifelong insurance policies will include some or all of the following:
Expenses you incur if your pet is injured in an accident or hurt by another animal
Expenses you incur if your pet is diagnosed with a new illness or medical condition
Expenses you might incur when attempting to recover your pet if it's ever lost or stolen (often known as 'advertising and reward cover')
A lump sum pay-out if your pet dies due due to accident or illness (often known as a 'death benefit')
Some of the costs you might incur if you have to have your pet euthanised, cremated or buried.