Compare cheap Australia travel insurance quotes now
Cheap Australia Travel Insurance
Compare up to 30 providers

Access Cashback & Rewards

97% of reviewers recommend us
Search and compare cheap quotes from up to 30 UK travel insurance providers, including
---
Looking for cheaper insurance?
Search up to 30 different travel insurance providers
Quotezone increases your chance of finding a great deal by searching the market for you.
Buy online or by phone
Purchase your travel policy quickly and easily, monthly and annual payment options available.
You could save time and money
Get your quotes by filling in one simple form, compare prices, and start saving.
Over three million users
Join our ever-growing list of satisfied customers today.
Norton secured
Our quote form uses 128-bit SSL encryption for your peace of mind.
Independent and unbiased service
We aren't owned by or have any investment from any insurance company.
What people have to say about us
Perfect services…
Peterborough, United Kingdom
Very helpful web. Thank you
4.74/5 from 2194 customer reviews
Travel insurance for Australia: compare cheap quotes online
---
Australia has a strong cultural connection to the UK, but geographically it's a very long way from home. While the fact you're half a world away can make your Australian adventure all the more exciting, if something goes wrong and you have to return home unexpectedly it can also make your expenses all the more costly.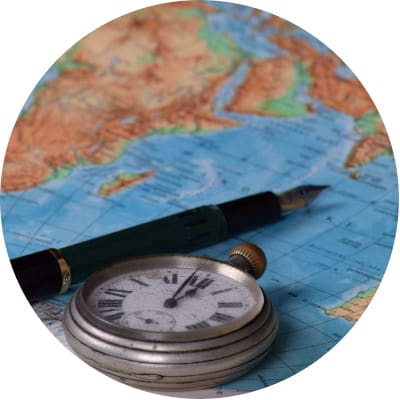 Unless you have a suitable travel insurance policy in place for your trip to Australia, that is.
Compare travel insurance for Australia now
Do I need travel insurance for Australia?
Travel insurance is not a legal requirement, so even if you're venturing halfway around the world, you're under no obligation to take out Australian travel insurance.
It is a sensible option to take out a suitable travel insurance policy, though, because it will serve as an invaluable safety net if something goes wrong.
Approximately 75% of British travellers take out a travel insurance policy before they set off, according to ABTA, and with many insurers offering surprisingly cheap travel insurance it really does make sense to compare insurance quotes before you take to the skies.
What should travel insurance to Australia include?
All good travel insurance policies should cover you for:
Medical treatment – covers any healthcare treatment you need while abroad. UK residents are entitled to some free and subsidised healthcare while in Australia but this doesn't include things like ambulances, prescribed medicine or doctors' appointments. So, while you're likely to get free emergency medical treatment, you'll be expected to pay for any follow-up care or outpatient treatments.
Repatriation – pays to bring you back to the UK in a medical emergency.
Cancellation or curtailment – compensates you if you need to cut short (curtail) or cancel your holiday for reasons out of your control.
Missed or delayed departure – covers any expenses you face because your flights are delayed or you've missed it through no fault of your own.
Lost or damaged luggage – pays to replace accidently lost, stolen or damaged luggage.
Personal liability – pays legal fees and compensation if someone blames you for injury or damage done to their property.
You can also add extras to your Australia travel insurance, for example:
Gadgets cover – insures items like cameras, smartphones and tablets. It's worth bearing in mind that there may be a maximum you can claim, so if that's the case your policy you should make sure that the limit is enough to cover the cost of your own devices.
Extreme sports – standard travel insurance won't typically cover you if you're injured while taking part in sports that underwriters consider to be risky, such as skiing or scuba diving. To be on the safe side, check the small print and consider extreme sports cover if you're planning to have a go at activities like bungee jumping, rock climbing or kayaking.
Travel insurance for working holidays to Australia
It's highly unlikely that standard holiday insurance will cover you for working in Australia.
However, if you are planning on a working holiday you may be able to ask your insurer to add this to your policy for an extra cost.
You should always make sure that your policy covers you for the type of work you plan on doing, though – such as manual or farm work.
Do I need a single-trip or annual insurance for Australia?
Whether you should buy single trip or multi-trip insurance depends on how many holidays you take rather than where you're going.
Annual travel insurance covers you for a 12-month period. Within that time you can go on several holidays. So, if you're planning a trip down under as well as other breaks either abroad or within the UK, annual cover could work out to be the cheaper option.
If going to Australia is likely to be your only holiday within the space of a year, then single-trip cover might be more suitable.
It's important to remember that both single-trip and annual travel insurance limit the number of consecutive days each trip can last. Typically, this works out at 31 days per holiday – something to bear in mind when you're comparing policies, especially since many visitors to Australia may go for an extended period in order to reflect how long it takes to get there.
Travel insurance for a year in Australia
If you are planning to be in Australia for more than 31 days you'll need to make your insurer aware of this. In most cases, they'll be able to extend your cover for the length of your holiday.
If you're travelling as part of a gap year or are planning a year-long vacation, a backpacker policy could be a good alternative.
Backpacker insurance usually insures you to travel continuously for at least 12 months. It will also cover you if you're travelling across several countries.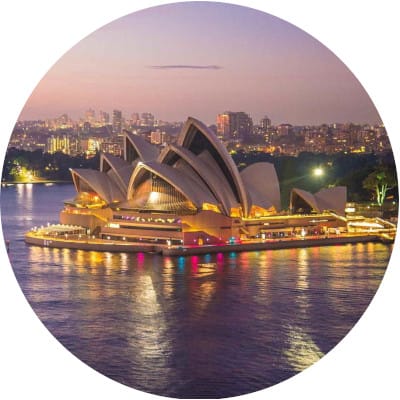 Can I get family cover for travel insurance to Australia?
Yes – you can cover your immediate family on one policy.
Family travel insurance policies can sometimes work out cheaper as you'll be offered a discount for each additional family member you add.
However, you need to be aware of any conditions set by the insurer. For example, family policies typically cover two adults and at least one child but you usually all need to live at the same address. If your children or stepchildren live at a different address from you you'll need to speak to insurers about your options.
How much is Australian travel insurance?
The cost of travel insurance for visitors to Australia depends on a number of factors. Insurers will take into account things like:
How long you're going on holiday for
What activities you'll be doing
Whether you have any pre-existing medical conditions.
Because of this, no two travel insurance policies are likely to cost the same.
How can I get cheap travel insurance to Australia?
First and foremost, travel insurance should reflect your needs. While cost is always a big part of any decision, cheap policies might not give you the level of protection you need.
To help lower the cost of travel cover to Australia you could try increasing your voluntary excess. It's also worth checking to see if you're already covered for some items. For instance, gadgets cover is often included with many of the best home insurance policies so check your documents before you end up buying something you already have.
Compare travel insurance to Australia
Comparing quotes with us at Quotezone.co.uk is the quickest and simplest way to find the best travel insurance for Australia.
We work with over 35 travel insurers to give you a wider choice of policies to choose from, which increases your odds of finding the best travel insurance for Australia at a competitive price.
To start your quote just fill out this short form and relax while we do the searching for you.
Travel Insurance Comparison