Let property insurance
Cheap Let Property Insurance
Quotes from UK insurance providers

One short form – save time & money
Policies and deals from industry leading insurance providers, including
































---
Looking for cheaper insurance?
Norton secured
Our quote form uses 128-bit SSL encryption for your peace of mind.
Over three million users
Join our ever-growing list of satisfied customers today.
You could save time and money
Get your quotes by filling in one simple form, compare prices, and start saving.
Independent and unbiased service
We aren't owned by or have any investment from any insurance company.
What people have to say about us
Very helpful and understanding
4.74/5 from 2216 customer reviews
Let property insurance
---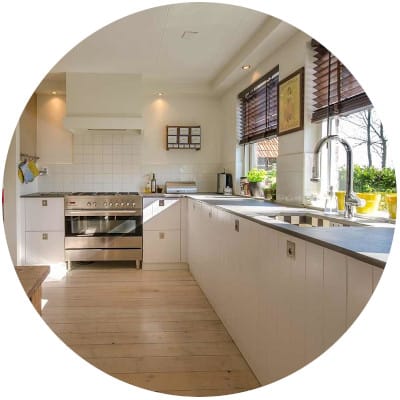 If you own a buy-to-let you'll know how important it is to have landlords insurance. From storm damage to accidental damage to rent arrears, any number of events can have a devastating effect on your investment – making it vital to have let property insurance you can trust.
What is buy-to-let property insurance?
Buy-to-let property insurance is actually a combination of different types of insurance that are bundled together to give you the protection you need for your rental property (or for multiple properties if you own a property portfolio).
In addition to helping you cover the cost if your property is damaged or destroyed, these policies can also help with legal advice and even cover the cost of meeting certain liabilities – if a tenant had an accident on your property and decided to take you to court, for example.
Do I really need let property insurance?
House insurance for a let property isn't a legal requirement in the UK, but it could prove invaluable in all sorts of situations – for example if your rental property is damaged by fire or if a tenant defaults on their rent. Without insurance, you'd be expected to cover the costs of any repairs or legal fees yourself.
What does insurance for let property cover?
Landlord insurance policies are tailored to your specific needs so it's rare to find two policies that are the same. That said, many buy-to-let policies include:
Landlord buildings insurance – this covers the cost of damage done to the structure of your property if it's caused by an 'insured event'. Insured events include things like fire, flood, storm damage, subsidence, theft and vandalism. Buildings insurance also covers any permanent fixtures such as kitchen cupboards and bathroom fittings.
Landlord contents insurance – compensates you for damage to furniture and soft furnishings you provide in your rental property. Tenants are responsible for insuring their own belongings, so you'll only need to consider the items you include with the house or apartment.
Landlord liability insurance – pays legal fees and compensation if someone has an accident on your property (for instance, a tenant, their guests or a tradesperson) and blames you for their injuries or damage to their belongings.
Unoccupied property insurance – protects your let property even if temporarily isn't let out to a tenant.
For even greater protection, you'll usually be given the option of adding on extra features – for example:
Rent guarantee insurance – sometimes called tenant default insurance, this compensates you if your tenant stops paying their rent.
Loss of rent insurance – compensates you if your tenant is forced to temporarily move out – for instance if your rental was being repaired after a flood or if there was a gas leak.
Alternative accommodation – pays to temporarily rehome your tenant if they have to move out because of an insured event.
Landlord home emergency cover – deals with emergencies like burst pipes, electricity cuts and some policies will also include boiler breakdown cover.
Accidental damage insurance – pays to repair unintentional damage such as red wine spilt on carpets or DIY disasters.
Legal expenses – pays for legal fees if you need to take a tenant to court, for example if they were in rent arrears.
Malicious damage – compensates you for any damage deliberately caused by tenants.
If you're looking at bolting on additional options, always double check the small print. Insurers work to their own terms and conditions so don't assume that insurance products with the same name will mean you get the same type of cover.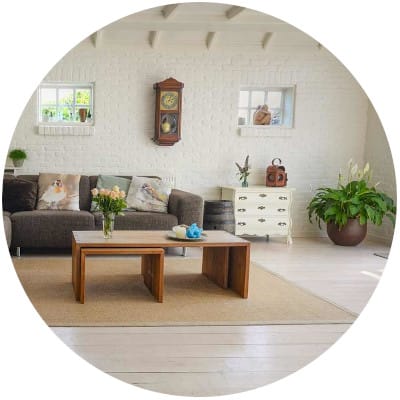 For example – accidental damage insurance may cover some but not all damage caused by small children and many insurers exclude damage done by pets, so if these are features you want it's wise to read the T&Cs.
Won't standard home insurance cover my buy-to-let?
Standard home insurance doesn't cover a buy-to-let property as the risks involved are slightly different compared to an owner-occupied house – for instance:
Tenants on a short-term let are less likely to notice issues that could become a big problem if not dealt with quickly – like damp or loose roof tiles.
If you're renting out an HMO (house in multiple occupation) and have several tenants coming and going, there could be an increased risk of accidents and damage.
If a tenant trips on a wobbly step or frayed carpet in your property they could hold you liable for their injuries and take you to court.
Can I buy holiday let property insurance?
In short, yes – you can buy landlord insurance for holiday lets as well as residential and commercial properties. Just make sure that your insurer knows how the property is being used. This is because the use may affect your risk profile, and you may also need other types of insurance to cover your needs – for example public liability insurance if your property is used for events, or employers' liability insurance if you employ a cleaner or gardener.
Not declaring how your rental is being used could invalidate your policy, which would mean your insurer could refuse to pay out.
How much cover do I need?
The amount of cover you need is also known as the 'sum insured' so you'll need to know:
For buildings insurance – how much it would cost to rebuild the property if it was completely destroyed. If you're not sure, most insurers will make an estimation based on the number of rooms your property has. Just bear in mind that rebuild cost is not the same as the market value.
For contents insurance – how much it would cost to replace each of the items and soft furnishings you provide your tenants with.
How much does the average insurance policy cost for a buy-to-let property?
Landlord insurance is specifically tailored to meet your particular needs, so cost will depend on the options you choose.
Of course, the more features you add to your policy the more expensive your premium will be. While it's tempting to opt for the most basic policy you can find in order to save money, cutting back on cover could cost you a lot more in the long run.
Before you start a quote it's worth thinking about the types of insurance you might need – for instance, if you let out an HMO or rent to students then accidental damage cover might be something worth including.
Start your let property insurance comparison
You can compare quotes for your buy-to-let property right here at Quotezone.co.uk. With just one form to fill in, searching for quotes has never been easier. Compare cheap let property insurance quotes and start saving today.
Landlord Insurance Comparison