Car insurance quotes for 17-21 year olds
Cheap Car Insurance 17-21 Year Olds
Compare 110+ providers & save up to £290*

Access Cashback & Rewards

97% of reviewers recommend us
Don't have your registration number? No problem, click here.
Search and compare cheap quotes from over 110 UK insurance providers, including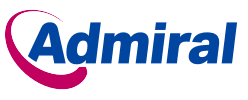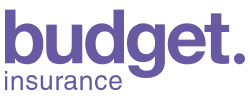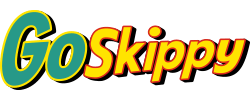 ---
Looking for cheaper insurance?
Search over 110 different car insurance providers
Quotezone increases your chance of finding a great deal by searching the market for you.
Buy online or by phone
Purchase your car policy quickly and easily, monthly and annual payment options available.
You could save time and money
Get your quotes by filling in one simple form, compare prices, and start saving.
Over three million users
Join our ever-growing list of satisfied customers today.
Norton secured
Our quote form uses 128-bit SSL encryption for your peace of mind.
Independent and unbiased service
We aren't owned by or have any investment from any insurance company.
What people have to say about us
Great company and service easy and efficient to deal with
4.95/5 from 19 customer reviews
How to find cheaper car insurance if you're aged 17 to 21
The price you pay for car insurance is based on your risk profile, which takes a wide range of personal factors into account, including your location, your occupation, your driving history…and your age.
---
The reason a driver's age affects car insurance premiums is that road traffic accident data suggests young drivers are much more likely to be involved in an accident than drivers in their 50s or 60s.
In fact, according to data from Brake, the road safety charity, 23% of drivers aged 17 to 24 will be involved in a car accident within two years of passing their test, while drivers under the age of 20 are 33% more likely to be killed in a car accident than someone in their 40s or 50s.
Research suggests that this is because younger drivers are statistically more likely to take dangerous risks when they're behind the wheel, while their relative inexperience on the road is also a contributing factor.
But whatever the reason, if you're an inexperienced driver aged between 17 and 21 your car insurance is almost certainly going to be expensive.
That's why it's critical that you compare car insurance quotes from a wide range of providers before deciding on which one to go with. Doing so isn't likely to result in a cheap quote…but it should help you find a more competitive price, at the very least.
Compare quotes for 17 to 21 year old insurance now
Is it possible to find cheap car insurance for 17 year olds?
As a young driver with little to no driving experience you represent a significant risk to car insurance companies, which means your insurance premium will probably be a painful pill to swallow.
There are one or two things you can do to ease that pain, though. For starters, you could:
Ask a family member to add you to their policy as a named driver: The main driver on an insurance policy has a greater influence on the cost of that insurance than additional named drivers. In many cases that means it is cheaper to insure you to drive a family member's car than it would be to take out a standalone policy for your own vehicle.
Opt for a car that's cheaper to insure: If it's not practical to be added as a named driver to a family member's car then it's important to bear in mind that it's not just your personal details that will affect the overall cost of your insurance. Details about the car itself, such as its age, make and model, and insurance group, will play a significant role in the insurance premium calculation. With that in mind, it would be advisable to compare insurance quotes for cars before you buy one of those vehicles – that way you can opt for a car that's cheaper to insure.
Still have questions about car insurance policies for drivers aged 17 to 21? Then read on.
If I'm added to a family member's policy as a named driver will I earn a No Claims Bonus?
No, unfortunately not.
Insurance providers generally only offer a No Claims Bonus to the main driver on an insurance policy, which means named drivers will have the benefit of driving the vehicle but usually won't be able to carry that insurance history forward to their own policy.
However, one or two insurance providers may be willing to factor in your time as a named driver if you were named on one of their policies and then take out your own policy with them.
This is technically not a No Claims Discount, because it isn't transferable to or recognised by other insurance providers, but it can work in much the same way and is worth exploring if your current provider offers this option.
Should I opt for a higher excess in order to lower my premiums?
Agreeing to a higher excess will usually mean you're offered a lower premium on your car insurance, so it is an option for young drivers that need to reduce their upfront costs.
However, it's important to take into account the fact that the higher excess will mean you'll have to cover a larger share of the costs if you're ever involved in a road traffic accident.
Should I take out Third Party insurance in order to lower my premiums?
Third Party car insurance is the minimum level of cover required by UK law, and for that reason it is often the cheapest.
Fully comprehensive insurance, or 'fully comp', provides the highest level of cover but is usually the most expensive too, while Third Party, Fire and Theft falls somewhere in between.
Young drivers may well be able to lower their insurance premiums, then, by opting for Third Party rather than one of the other more comprehensive types of car insurance.
Of course, if you do go for that option it's important to bear in mind that Third Party will only cover the cost of damage to a third party's vehicle if you're involved in an accident that was your fault.
A good compromise might be to compare quotes for all three levels of car insurance, and then opt for the one that offers the most comprehensive coverage at a price you can afford.
Should I take out telematics insurance?
Telematics insurance offsets some of the insurance risk you represent to insurance providers by sharing your vehicle's telemetry data with them and allowing them to adjust your premiums on a day-to-day basis in response to that data.
This data helps to make young drivers less of an 'unknown quantity' for insurance providers, which can result in significant cost savings for drivers aged 17 to 21.
In fact, many young drivers could save as much as 25% on their car insurance with this type of policy.
However, it's important to bear in mind that the cost of your black box policy could go up if your telemetry data suggests you're a particularly risky driver.
*51% of consumers could save £290.68 on their Car Insurance. The saving was calculated by comparing the cheapest price found with the average of the next three cheapest prices quoted by insurance providers on Seopa Ltd's insurance comparison website. This is based on representative cost savings from November 2021 data. The savings you could achieve are dependent on your individual circumstances and how you selected your current insurance supplier.