Car Insurance Cambridge
Cheap Car Insurance for Cambridge
Compare 110+ providers and save up to £490*

Access Cashback and Rewards

97% of reviewers recommend us
Don't have your registration number? No problem, click here.
Compare cheap car insurance quotes from over 110 UK providers, including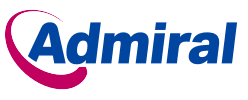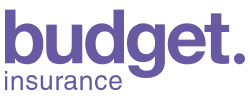 ---
Looking to insure a car for less?
Compare quotes from over 110 car insurance companies
Our car insurance comparison services increases your chance of finding a great deal by comparing 110+ quotes side-by-side.
Buy your car insurance online or over the phone
Sign up online or over the phone, and choose from monthly or annual payment options.
Save on your insurance
One short form is all it takes to compare cheap car insurance policies from over 100 insurance providers.
Over three million users
Over 3 million people save money with us each year.
Secure & Encrypted
We guarantee your confidence when shopping online by following the latest internet security standards.
Independent and unbiased service
We aren't owned by or have any investment from any insurance company.
What people have to say about us
The quote l got was the cheapest on all the comparison websites
I used other sites to get a car insurance. Quotezone was by far the best. I took a car insurance with an insurance company that they suggested. Since then I had an accident and the insurance company was great and I am very happy with them. To summaries I got a great deal from the financial aspects and also from the customer services aspects. I have already recommended Quotezone to a number of friends and as far as I know two of them have insured their cars via them.
4.89/5 from 38 customer reviews
Cambridge Car Insurance
---
The price of car insurance in Cambridge can vary from user to user as is normal for many UK cities. Being a famous university city, Cambridge has a lot of younger drivers which are traditionally a more risky driving demographic. This is simply due to the fact that younger drivers have less time behind the wheel, so insurers have less to assess in determining your risk. Cambridge is also relatively urban and any local driver will know that this means more congestion. Greater congestion naturally leads to higher incidents of crashes and accidents , and so insurers react to this by adjusting the premiums for those policy holders in the area. Car insurance in Cambridge does tend to be more expensive for the reasons previously mentioned. However while it may seem all doom and gloom for Cambridge drivers, there's no need for you to simply accept higher priced quotes. The easiest way to get cheaper car insurance is to simply just compare multiple insurers, this will significantly increase your chances of finding the cheapest car insurance on the market. Another option is to look into telematics or black box insurance. This can effectively reduce your risk profile in the eyes of insurers and translate to savings on your premiums. Also be sure to avoid penalty points and fines as these can increase your premiums by as much as 25%.
Cambridge is a city with a youthful population and strong student base. Known throughout the world for it's prestigious university, it's little wonder why so many people find Cambridge a desirable city to move to. However whilst the attractions of a university city are obvious, there are some drawbacks to living in Cambridge, particularly for your car insurance premiums.
Is car insurance in Cambridge more expensive?
Whilst not as expensive as some cities such as London, it is true that the prices of premiums in Cambridge are typically more expensive than that of many other UK cities. This is due to a variety of reasons such as a younger driver base, higher population density and increased traffic due to tourism. These are just some of the reasons why you may find your premiums are more expensive in Cambridge, however your own personal situation and claims history will play a large part in whether or not your premiums are high. Here are some of the more general reason why car insurance premiums in Cambridge may be more expensive.
The high number of students in Cambridge. Students are more likely to be involved in accidents than older drivers, so insurers charge higher premiums.
The high number of tourists in Cambridge. Tourists are also more likely to be involved in accidents, as they may not be familiar with the roads or the city's traffic patterns.
The high cost of living in Cambridge. The cost of living in Cambridge is higher than in many other parts of the country, so insurers may charge higher premiums to cover their costs.
The weather in Cambridge. Cambridge has a temperate climate, but it can get wet and icy in the winter. This can lead to more accidents, so insurers may charge higher premiums.
Getting cheaper car insurance as a Cambridge driver
Getting cheaper car insurance as a Cambridge driver doesn't need to be difficult, in fact it can be quite easy if you know where you need to look. Essentially the easiest way of getting the best price on your insurance premiums is to compare multiple car insurance providers before committing to a policy. This may seem common sense but many people let their policies auto-renew which can be detrimental to your savings. Put simply many insurers save their best deals for new customers, so it pays to shop around whenever your renewal is close. This means you'll have a better chance of finding the cheapest car insurance for you.
Another way you can save on your premiums is by implementing some healthy practices and behaviours which will all add up to decreasing your premium. The practical steps you can take include the following.
Opt for a higher excess – This means that you'll pay more in excess if you need to make a claim but equally your premiums should be lower as you are reducing the risk to the insurer.
Get a car in a lower group for cheaper insurance – If your car is in a lower group, 1 being the cheapest, then you can expect to pay less on your insurance premiums.
Opt for black box insurance – By installing a black box in your car you can decrease your premiums by proving to insurers that you are a good driver. This is done by the box collecting data on your driving such as breaking times, speed, turning and the times of day that you typically drive. With this information insurers can build a profile on you and your driving habits and so adjust your premiums accordingly. This is a good option for younger or more risky drivers.
Include an experienced driver on your policy – If you are a younger driver with less experience then it pays to have a older more experienced driver included on your policy. This can reduce your premiums as it means that you'll be monitored by a more experience driver who shares the car.
Keep your car secure when parked – Parking your car in a garage can dramatically reduce your chances of theft.
Drive less – By reducing unnecessary trips you can reduce your total mileage significantly, this means you'll be at less of a risk of being involved in an accident and claim. As a result your insurer will provide you with cheaper insurance premiums.
Comparing multiple car insurance quotes
By comparing multiple quotes you can increase your chances of finding the best car insurance options for you, regardless of where in the UK you live. This means you can reduce the chances of missing out on deals and walk away with the peace of mind that you have the cheapest coverage you can – That's where we can help.
Quotezone has compiled a large panel of providers, increasing your chances of finding the cheapest car insurance for you. Simply enter your details, compare the quotes generated and start saving on your premiums today.
*51% of consumers could save £490.26 on their Car Insurance. The saving was calculated by comparing the cheapest price found with the average of the next four cheapest prices quoted by insurance providers on Seopa Ltd's insurance comparison website. This is based on representative cost savings from June 2023 data. The savings you could achieve are dependent on your individual circumstances and how you selected your current insurance supplier.