Compare BMW warranty quotes now
BMW Warranty Comparison
Quotes from UK insurance providers

One short form – save time & money
Looking for cheaper insurance?
Norton secured
Our quote form uses 128-bit SSL encryption for your peace of mind.
Over three million users
Join our ever-growing list of satisfied customers today.
You could save time and money
Get your quotes by filling in one simple form, compare prices, and start saving.
Independent and unbiased service
We aren't owned by or have any investment from any insurance company.
What people have to say about us
Very easy to use website would definitely recommend!
Doncaster, United Kingdom
Easy web site to use also got my car insurance 150 pounds cheaper well worth the visit to Quotezone
4.74/5 from 2243 customer reviews
Compare BMW Warranties
If you're the proud owner of a brand new BMW your vehicle should automatically come with a three-year new car warranty, meaning most mechanical faults or electrical issues will be covered by BMW during the first three years.
---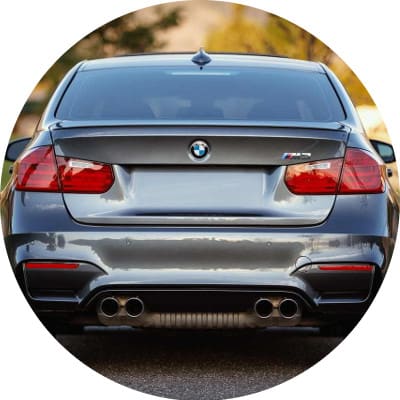 If you buy your BMW second hand, though, whether or not it comes with a warranty (and what that warranty covers) will largely depend on where you buy the car.
Most franchised BMW dealerships will offer a dealer's warranty with every used car they sell, although the warranty period can vary – some may only be valid for one month, while others might cover your vehicle for up to two years, although 12 months is a fairly typical warranty period for used car warranties.
If you purchase your car from a small dealership that isn't part of a larger franchise, though, or you buy it from a private seller, you might not receive any kind of BMW warranty at all.
But whether you bought a new BMW a few years ago and the manufacturer's warranty has now expired, or you've recently bought a second-hand BMW that didn't come with a warranty, you'll need to fork out for any mechanical repair work yourself if the vehicle breaks down…unless you've taken out your own BMW warranty, that is.
Do I have to take out a BMW warranty?
No, warranties aren't mandatory so you can decide not to sign up for one if you feel it isn't worth the cost.
That does mean you'll have to cover the repair bill yourself if your BMW breaks down, but if your vehicle is a relatively new model that runs like a dream that might be a risk you're more than happy to take.
What's the maximum mileage threshold for a BMW warranty?
Many automakers impose two expiry thresholds on their standard manufacturer warranties in the UK – usually three years or 60,000 miles, whichever threshold the vehicle reaches first.
BMW doesn't impose a maximum mileage threshold on their standard UK car warranties, though, so if you buy a new BMW its warranty should be valid for three years no matter how many miles you clock up during that time.
What about warranties for second-hand BMWs, do they have a mileage threshold?
Yes, since warranties for second-hand BMWs aren't provided by the manufacturer they will usually impose the usual two expiry thresholds – a warranty period and a maximum mileage threshold.
Exactly what those expiry thresholds are will vary from provider to provider, though.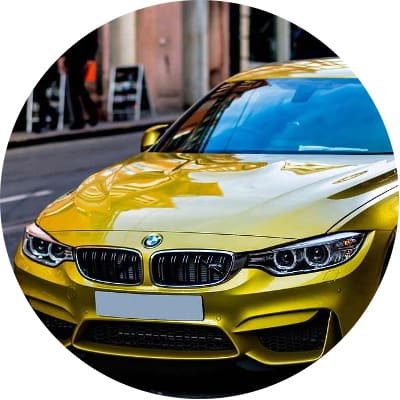 Are there any BMWs that warranty providers won't cover?
Yes, warranty providers may refuse to cover your vehicle if they believe the risk of mechanical faults is too high.
In practice that means if you drive an older car (a 1989 BMW 3 Series, for instance, or a 1996 BMW M3) or your vehicle has hundreds of thousands of miles on the clock you could struggle to find a suitable BMW warranty.
What are the typical exclusions on a BMW warranty?
A lot will depend on the warranty provider you decide to go with, but as an example some providers will exclude parts that aren't critical to the car's operation – the BMW's airbags, parking sensors or sat-nav, for example.
The cheapest BMW warranties might carry an even broader range of exclusions, particularly those components that would be the most expensive to replace, such as the clutch assembly or the starter motor.
That's why BMW drivers should compare car warranty quotes from a wide range of providers – and why it's critical that they consider the exclusions those warranties carry in addition to each policy's price tag.
When does a BMW warranty expire?
The manufacturer's warranty will usually be valid for three years, although it's worth mentioning that BMW offers an extended period for some components and a shorter period for others.
For example, if you buy a new BMW the manufacturer's warranty will only cover the vehicle's wheel alignment for 12 months or 12,000 miles, whichever milestone you reach first, whereas BMW's anti-corrosion warranty will be valid for 12 years.
When you take out a standalone warranty for your BMW it will usually be valid for 12 months, although some providers might allow motorists to take out an extended warranty that's valid for up to three years.