Compare car warranty quotes now
Car Warranty Comparison
Quotes from UK insurance providers

One short form – save time & money
Looking for cheaper insurance?
Norton secured
Our quote form uses 128-bit SSL encryption for your peace of mind.
Over three million users
Join our ever-growing list of satisfied customers today.
You could save time and money
Get your quotes by filling in one simple form, compare prices, and start saving.
Independent and unbiased service
We aren't owned by or have any investment from any insurance company.
What people have to say about us
Very easy to use website would definitely recommend!
Doncaster, United Kingdom
Easy web site to use also got my car insurance 150 pounds cheaper well worth the visit to Quotezone
4.74/5 from 2243 customer reviews
Compare Car Warranties Now
When you buy a brand new car it will always come with a manufacturer's warranty, which will mean your vehicle is covered against mechanical or electrical faults during the warranty period.
---
The typical warranty period for a manufacturer's warranty is three years or 60,000 miles (whichever milestone you reach first), although some automakers do offer an extended warranty as standard.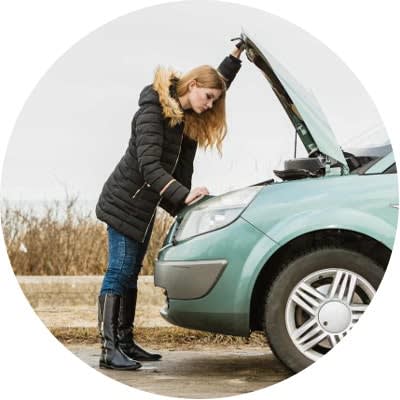 Warranties for used cars are less standardised – if you buy the vehicle from a franchised car dealership you will usually receive some type of car warranty, although this can be valid for anything from one week to two years.
If you buy the car from a dealership that isn't part of a national franchise you may or may not receive a warranty, and if you buy it from a private seller you definitely won't.
But whether you bought your car brand new a few years ago and the manufacturer's warranty has now expired, or you bought it from a small dealership or private seller that didn't provide a warranty, you'll need to cover the cost of mechanical repairs yourself if your car breaks down and you don't have a valid warranty in place.
That's why it might be a good idea to take out a new warranty for your car…and if you compare prices from a range of different providers you could find a cheaper car warranty that still meets your needs.
Do I have to take out a car warranty?
No, unlike car insurance, which is mandatory in the UK, a car warranty is entirely optional. The reason for that difference is that third party car insurance, which is the minimum level of cover a driver in the UK must have, is largely intended to protect other motorists when the policyholder takes to the road, whereas a car warranty is entirely designed to protect the interests of the policyholder.
However, while car warranties aren't mandatory they are certainly worth considering, because they can help to mitigate the risk that you'll suddenly be lumped with a costly repair bill if your timing belt fails, your clutch assembly needs to be replaced or your car needs a new alternator.
In fact, buying a warranty for your car could offer quite a few benefits:
It can offset part of your repair bill: If you own your car for long enough something is sure to break at some stage, whether it happens to be the starter motor, the water pump, the alternator or the clutch that's first to go. By taking out a relatively cheap car warranty and renewing it each year you can offset some of those sizeable expenses, because your warranty should cover at least part of that future repair bill.
It can sometimes prove cheaper than the cost of repairs: In the same way that most drivers pay for car insurance for years without having to make a claim, motorists that take out a warranty for their car might be paying for it for years before their vehicle suffers some kind of mechanical failure. If and when your car does break down, though, it's possible that you could save more on the repairs than you've paid for the warranty, particularly if it's something very costly that needs to be repaired – like the catalytic converter, for instance, which could cost over £2,000.
It can sometimes cover other related expenses: Some of the best car warranties might cover other related expenses beyond the actual cost of repairs, such as car hire or overnight accommodation.
How do I know if my car is under warranty?
If you bought your car from a dealership in the UK and it came with a warranty you should have been given this information at the time of purchase, including how long the warranty was valid for and the types of repairs and other related costs it covers.
If you no longer have your warranty information it might be worth contacting the car dealership to find out if your car is still covered, but if you bought the vehicle from a private seller rather than a dealership then you can safely assume it didn't come with a warranty.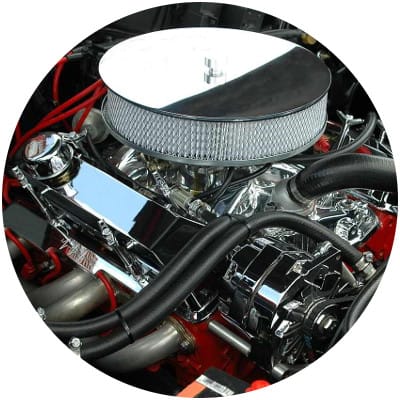 How long is a car warranty valid for?
The short answer is "it depends".
A manufacturer's car warranty is usually valid for three years, while a dealer's warranty might be valid for anything up to two years.
If you take out your own car warranty, though, you'll usually sign up for annual coverage and renew it each year.
What types of repairs will my car warranty cover?
Your car warranty will likely cover some or all of the following repairs:
The cost of mechanical repairs, including replacement parts and labour costs
The cost of electrical repairs, including replace parts and labour
The cost of replacing parts that have worn out
The cost of repairing faults or failures that were identified during your MOT or annual service
Will my car warranty cover the cost of my annual service?
While many car warranties will cover part of the cost of repairing issues that were diagnosed during your annual service, the service itself usually won't be covered.
Warranties are designed to insure drivers against the unforeseen cost of essential repair work to the vehicle, whereas an annual service is predictable and expected.