Compare Porsche warranty quotes now
Cheap Porsche Warranty
Quotes from UK insurance providers

One short form – save time & money
Looking for cheaper insurance?
Secure & Encrypted
We guarantee your confidence when shopping online by following the latest internet security standards.
Over three million users
Join our ever-growing list of satisfied customers today.
You could save time and money
Get your quotes by filling in one simple form, compare prices, and start saving.
Independent and unbiased service
We aren't owned by or have any investment from any insurance company.
What people have to say about us
First insurance I obtained. Good quotes and easy to distinguish which policy might be best for me ie with or without black box etc
Thank you this is best one
4.75/5 from 2915 customer reviews
Compare Porsche Warranties
Whether you own a Porsche 911, a Cayenne or a Boxster, your high-performance car could land you with a sky-high repair bill if it suffers a serious mechanical fault…unless it's under warranty, that is.
---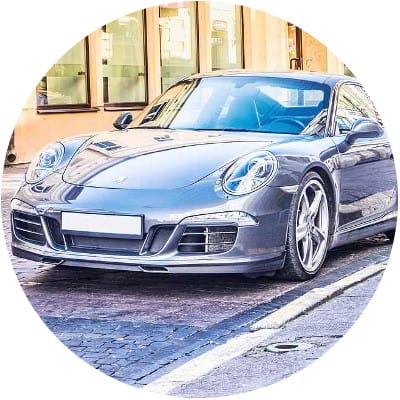 Every new Porsche comes with a three-year manufacturer's warranty, which means the vast majority of mechanical or electrical faults will be covered by Porsche for the first three years.
If you buy your Boxster or 911 second-hand, though, the warranty you will receive with the vehicle will depend on where you bought it.
Franchised Porsche dealerships in the UK will usually offer some type of used car warranty with the vehicle, although this may well carry more limitations and exclusions than the manufacturer's warranty.
The one exception is if the dealership provides a 'Porsche Approved Warranty', in which case you'll get the same level of coverage as you'd get with a manufacturer's warranty, although the warranty period will usually be 12 months rather than 3 years.
Of course, if your vehicle's warranty has recently expired it doesn't matter what was included or excluded – you'll now be on the hook for any and all repair work yourself, unless you decide to take out your own Porsche warranty.
Compare Porsche warranties now
How much does a Porsche warranty cost?
The cost of a vehicle warranty can vary considerably, depending on the car's make and model, its age, its mileage and its service history, but as a general guide many annual car warranties will fall within the £250 to £750 price bracket.
Needless to say, a Porsche warranty is sure to be towards the higher end of that price bracket, or above it – the higher cost of repairs is one of the very few downsides of owning a Porsche.
Does a Porsche warranty expire when the vehicle reaches a certain mileage?
While many car companies impose a 60,000 mile limit on their manufacturer warranties Porsche doesn't do this, so if you buy a new Cayenne, Cayman or Boxster your manufacturer's warranty should be valid for three years no matter how many miles you clock up.
Of course, if you own a second-hand Porsche and have a used car warranty there's a strong likelihood you will have a mileage limit, since your warranty isn't provided by the manufacturer.
What is consequential loss, and is it covered by a Porsche warranty?
Consequential loss essentially means damage to other parts of your car as a direct consequence of a fault in a different part or component.
Some Porsche warranties will include consequential loss, but there's usually a cap on how much they will pay out and your entire warranty may be invalidated if the damage arose because you continued to drive the vehicle even though it had a significant mechanical fault.
Also, some warranties don't include any cover for consequential loss at all, so it's essential that you compare car warranties before deciding on which one to go with.
Do providers impose a maximum vehicle age for Porsche warranties?
Yes, most used car warranty providers impose a maximum vehicle age, because older cars carry a higher risk of mechanical failure.
While the maximum age does vary from provider to provider, many companies may be unwilling to offer warranties for Porsches that are more than 20 years old, and some impose a 10 year age limit.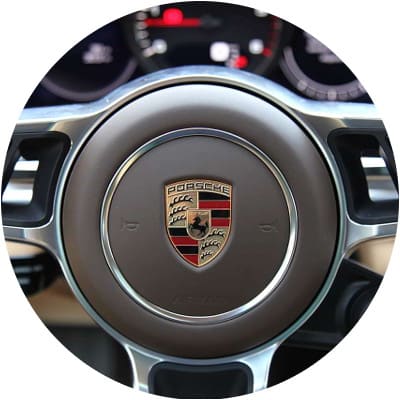 What are the typical exclusions on a used Porsche warranty?
If you're comparing used Porsche warranties you'll probably notice that there are a number of exclusions that many policies have in common, such as cover for parking sensors, airbags, in-car entertainment systems or sat-nav.
If you opt for one of the cheaper Porsche warranties, though, it's critical that you go through the policy's list of exclusions with a fine-tooth comb, because you could discover that it excludes some of the most critical (and costly) engine parts from coverage, such as the Porsche's alternator, catalytic converter or starter motor.
Does a Porsche warranty include roadside assistance?
If you take out breakdown cover for your Porsche it will often include roadside assistance, which essentially means a mechanic will try to repair the problem at the roadside.
Most warranties don't include roadside assistance as standard, but the Porsche manufacturer warranty does (it's known as Porsche Assistance), and if your used car warranty is a 'Porsche Approved Warranty' then it should include this Porsche Assistance as well.