Compare used car warranty quotes now
Cheap Used Car Warranty
Quotes from UK insurance providers

One short form – save time & money
Looking for cheaper insurance?
Secure & Encrypted
We guarantee your confidence when shopping online by following the latest internet security standards.
Over three million users
Join our ever-growing list of satisfied customers today.
You could save time and money
Get your quotes by filling in one simple form, compare prices, and start saving.
Independent and unbiased service
We aren't owned by or have any investment from any insurance company.
What people have to say about us
Very easy website to use, vast amount of quotes to choose from and lots of information about each policy. Good prices as well.
the price was right and the customer service excellent.
Poulton-le-Fylde, United Kingdom
4.75/5 from 2911 customer reviews
Compare Used Car Warranties Now
---
If you buy a new car it will come with a manufacturer's warranty, which should be valid for three years or 60,000 miles, whichever comes first. Over 7 million used cars are bought and sold in the UK each year, though, and those cars are only likely to come with a manufacturer's warranty if they're relatively new vehicles that are still within the automaker's warranty period.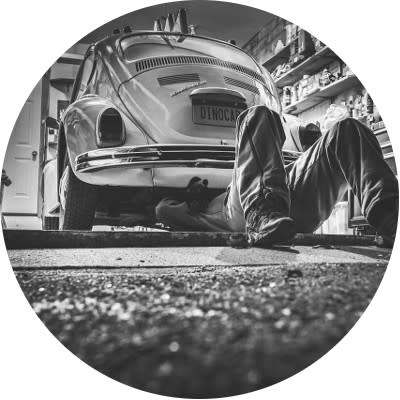 With other second-hand cars the buyer might receive a used car warranty (also known as a dealer's warranty), which is provided by the car dealership. However, those warranties can vary considerably, both in terms of what they cover and in terms of how long they're valid for.
For example, some dealers' warranties might be valid for two years and cover all manner of mechanical and electrical faults, while others might only be valid for a month and limit their coverage to faults that make the car unroadworthy.
No matter how long your used car warranty is valid for, though, you'll have to cover the cost of mechanical repairs yourself after it expires…unless you take out a new warranty for your used car, of course.
Compare used car warranties now
Do I have to take out a warranty for my used car?
No, car warranties are entirely optional – unlike car insurance, of course, which is a legal requirement.
In addition, there are some vehicles you simply won't be able to find a suitable warranty for no matter how hard you try, because the risk of a serious mechanical fault is just too high and providers are unwilling to take that risk.
If your car is 20 years old and has 200,000 miles on the clock, for example, you're probably going to struggle to find a suitable used car warranty for the vehicle.
Is a used car warranty worth the cost?
The short answer is "it depends".
A used car warranty is a type of insurance policy, and as such providers will weigh up your vehicle's risk profile before they decide whether or not to sell you a warranty…and how much they will charge for it.
If there's a significant risk your vehicle might suffer a mechanical fault within the next year, and if the cost of repairing that fault could prove to be prohibitively expensive (because you own a classic car, for instance, or your vehicle is an imported car that is difficult to find parts for) then the warranty provider might refuse to sell you a warranty. Alternatively, they might offer you a warranty that specifically excludes those repairs, which could mean it's not worth the price.
In addition, some warranty providers impose a range of standard exclusions and if they happen to be particularly extensive it could mean that that provider's warranties might be worth considerably less than those you'd get from other companies.
So what are the typical exclusions on a used car warranty?
The range of exclusions can vary considerably, but as an example some providers will exclude components that aren't required for the car to be deemed roadworthy, such as the airbags, catalytic converter, parking sensors, sat-nav and in-car entertainment systems.
However, some of the cheapest used car warranties may also exclude some of the components that are the most expensive to repair, even if they are essential to the operation of the vehicle, such as the clutch assembly, the front and rear suspension or the starter motor.
That's why it's essential that drivers compare used car warranty quotes from a wide range of providers – and why they must compare each of the exclusions those warranties carry, not just how much each policy costs.
How long is a used car warranty valid for?
Most manufacturers' warranties are valid for three years, while warranties provided by a used car dealership might be valid for one week, one month or one year.
When you take out your own warranty it will usually be valid for 12 months, although some providers might allow motorists to take out an extended warranty that's valid for up to three years.
Does a car warranty include breakdown cover?
Many motorists confuse car warranties with breakdown cover, but there are a number of differences between the two.
Car warranties are designed to cover the cost of repairing unforeseen mechanical or electrical faults, while vehicle breakdown cover is designed to help motorists to deal with the immediate fallout from those faults – getting the car to a suitable garage for repair, and getting the driver to where they need to go.
Breakdown cover often includes roadside assistance, which essentially means a mechanic will try to solve the issue at the roadside in order to avoid the need to go to a garage for repair work.
If the fault is too serious to be repaired at the side of the road your car will have to be taken to a garage, and your breakdown cover will end when it gets there – and it's when your vehicle arrives at the garage that an extended car warranty could prove to be very beneficial, because it could cover the cost of some or all of that repair work.