Compare car broker insurance quotes now
Cheap Car Broker Insurance
Quotes from UK insurance providers

One short form – save time & money
Policies and deals from industry leading insurance providers, including

















---
Looking for cheaper insurance?
Norton secured
Our quote form uses 128-bit SSL encryption for your peace of mind.
Over three million users
Join our ever-growing list of satisfied customers today.
You could save time and money
Get your quotes by filling in one simple form, compare prices, and start saving.
Independent and unbiased service
We aren't owned by or have any investment from any insurance company.
What people have to say about us
Quick and easy to use and great results
4.93/5 from 14 customer reviews
Compare car trader insurance quotes
---
If you're a car trader it's vital that you have the right type of insurance in place to protect your business, but knowing what you need isn't always straightforward, and finding the right policy at the right price can sometimes be time consuming.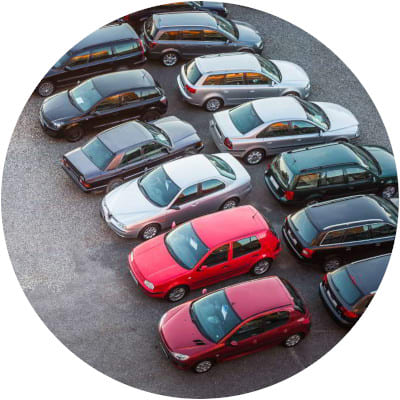 Luckily our free motor trade insurance comparison service can help you to choose the types of cover your specific business needs and then compare quotes for that policy from a range of different providers.
Compare car trader insurance quotes now
What is car trader insurance?
Car trader insurance is a type of traders' policy aimed at anyone who buys and sells cars. Insurance is vital whether you're a limited company with a dozen dealerships or you're self-employed and work part-time selling a couple of cars each month.
Policies can protect your business from financial loss by paying legal fees and compensation if someone takes you to court. Car trader insurance can also pay out if you have to claim for damage to a vehicle.
Do I need car trader insurance by law?
Yes, most car trade businesses have a legal option to take out road risk insurance at the very least, and if you employ staff you're also legally required to have employers' liability cover.
Road risk insurance insures car traders to drive vehicles that don't belong to them, and there are three levels of cover to choose from:
Third party only (TPO) covers the cost of damage to third party property. In other words, if you have an accident with another car your insurer will pay to repair the other vehicle but not the one you're driving. This is the minimum level of cover required by law in the UK if you drive your customers' cars.
Third party, fire and theft (TPFT) offers a car trader everything a TPO policy offers, plus compensation if the car you're driving is stolen or damaged by fire.
Comprehensive cover will pay to repair or replace the car you are driving in addition to the third party's car. It can also cover other cars left in your care and cars owned by your business.
Driving customers' cars without third party road risk insurance (at the very least) carries hefty penalties. Anyone caught without cover could face an unlimited fine and even have their driving licence taken away.
Employers' liability is also a legal requirement if you employ anyone – even part-time staff or casual workers. These policies can cover the cost of compensation if a member of staff injures themselves or becomes ill because of the work they're doing.
What else should my motor trader car insurance policy cover?
As well as road risk and employers' liability, other features to look for include:
Demonstration cover – this insures customers so they can test drive cars. It may well be included with your road risk cover as standard, but it's important to review your policy documents in order to double check this.
Trade plate cover – can cover your business if a car is stolen or involved in an accident while using your trade plates. Like demonstration cover, this may or may not be part of your standard road risk policy so ask your insurer if in doubt.
Business premises cover – pays to repair or rebuild business property you own, such as a garage, forecourt or office. Also think about insuring any office contents too.
Business interruption cover – compensates you for lost income if your business has to close unexpectedly because of an insured event – fire or vandalism, for instance.
Public liability cover – can cover the cost of damages and compensation if a member of the public has an accident because of your business. It could be as simple as someone slipping on a polished showroom floor and breaking their arm.
Equipment, tools, and stock – insures any machinery and stock you have on your premises.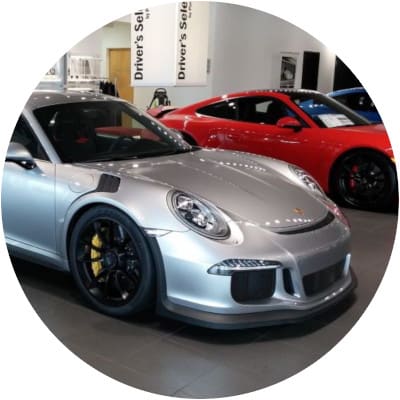 How much does car trader insurance cost?
When you're insuring a car dealership the amount of cover you take out will usually be based on your specific business needs, and as such your premium will be as unique as your business.
To work out the cost of your policy, insurers take into account:
The size and location of your business
The number of people you employ
The types of insurance you require
The level of cover you need
How can I cut the cost of car dealership insurance?
It's important to get the right level of traders' car insurance but you can help lower the cost by:
Paying for your premium in one lump sum
Being as accurate as you can in valuing your stock, premises and equipment
Installing additional security features at your business premises, such as alarms or CCTV
Ensuring the drivers you add to road risk cover have clean driving records and are 25 years old or older.
Motor Trade Insurance Comparison