Car Insurance for Civil Servants
Cheap Civil Service Car Insurance
Compare 110+ providers & save up to £290*

Access Cashback & Rewards

97% of reviewers recommend us
Don't have your registration number? No problem, click here.
Search and compare cheap quotes from over 110 UK insurance providers, including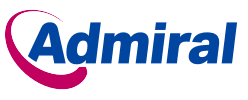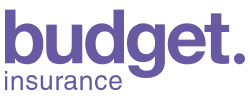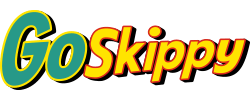 ---
Looking for cheaper insurance?
Search over 110 different car insurance providers
Quotezone increases your chance of finding a great deal by searching the market for you.
Buy online or by phone
Purchase your car policy quickly and easily, monthly and annual payment options available.
You could save time and money
Get your quotes by filling in one simple form, compare prices, and start saving.
Over three million users
Join our ever-growing list of satisfied customers today.
Norton secured
Our quote form uses 128-bit SSL encryption for your peace of mind.
Independent and unbiased service
We aren't owned by or have any investment from any insurance company.
What people have to say about us
The quote l got was the cheapest on all the comparison websites
I used other sites to get a car insurance. Quotezone was by far the best. I took a car insurance with an insurance company that they suggested. Since then I had an accident and the insurance company was great and I am very happy with them. To summaries I got a great deal from the financial aspects and also from the customer services aspects. I have already recommended Quotezone to a number of friends and as far as I know two of them have insured their cars via them.
4.89/5 from 38 customer reviews
Car Insurance for Civil Servants – Compare Cheap Quotes
---
Your occupation can have a surprisingly big impact on your car insurance premiums, which is good news if you happen to be a civil servant. Insurance claims data indicates that members of the civil service have better risk profiles than people in many other professions, a fact that can work in your favour when premiums are calculated.
Perhaps members of the civil service are more experienced drivers on average, or perhaps they are less inclined to speed or take other risks while they're behind the wheel, but whatever the reason for it, people working for the civil service make fewer at-fault insurance claims than people working in the hospitality industry, the retail sector, the oil and gas industry and a number of other sectors, and that fact is sometimes reflected in cheaper car insurance for civil servants.
Of course, that doesn't mean you should accept the first quote you're offered. If you shop around and compare car insurance quotes from a wide range of providers you stand a far better chance of finding the best deals.
Compare car insurance for civil servants now
Why is civil service car insurance cheaper than for other professions?
Perhaps the fact that their jobs involve understanding and upholding the rules of civil society means civil servants are more likely to obey the rules when they get behind the wheel of their own car. Or perhaps civil servants are more likely to be older drivers than people in the hospitality or retail industries.
Whatever the reason for it, though, insurance claims data indicates that civil servants are less likely to claim on their car insurance policies than motorists in many other sectors, and that fact can sometimes translate into cheaper civil service car insurance quotes.
It's also worth bearing in mind that some insurance providers offer car discounts for public sector workers, which means civil servants can sometimes get civil service discounts when they are taking out a new car insurance policy.
What other variables might influence the cost of my civil service car insurance?
Insurance providers use a wide range of variables when calculating your car insurance premiums, so you aren't guaranteed cheap car insurance simply because you're a civil servant.
For instance, your location, the crime rate in your area, your own criminal record, your driving record, the type of car you drive and where you park your car can all influence the cost of your insurance, which means some civil servants will still be quoted high car insurance prices if any of those factors work against them.
What steps can I take to reduce my civil service car insurance premium even more?
Even if you are offered cheap civil service car insurance, you should still take steps to ensure the premiums you're quoted are as competitive as possible.
Firstly, you should shop around for the best deals rather than automatically accepting your existing provider's renewal quote, because it's usually possible to find a cheaper premium when you compare quotes.
Beyond that, taking one or more of the following steps might help to reduce your premium:
Allowing a more experienced motorist to take the wheel from time to time – This isn't likely to be relevant if you're in your 50s or 60s, but younger civil servants might want to consider adding a more experienced driver to their policy as a 'named driver', because some insurance providers might offer lower premiums to reflect the fact that they aren't likely to clock up as many miles behind the wheel themselves.
Opting for a telematics insurance policy – Again, this might be a more suitable option if you're a teenager or first time driver that has only recently started working for the civil service, but if you do sign up for a telematics insurance policy (or a black box policy, as it's more commonly known) you could benefit from cheaper insurance.
Parking your car off the road when you aren't driving it – Cars that are parked off the road (eg on a driveway or in a garage) have a lower risk of being side-swiped being a passing car or targeted by thieves, and that lower risk sometimes translates into lower premiums.
Taking an advanced driving test (such as the 'Pass Plus' or 'RoSPA Advanced Drivers and Riders' test) – It's not a universal rule, but some insurance companies might offer you a lower premium because these courses can help to prove that you're a safety-conscious driver.
*51% of consumers could save £290.68 on their Car Insurance. The saving was calculated by comparing the cheapest price found with the average of the next three cheapest prices quoted by insurance providers on Seopa Ltd's insurance comparison website. This is based on representative cost savings from November 2021 data. The savings you could achieve are dependent on your individual circumstances and how you selected your current insurance supplier.