Looking for Home Insurance Quotes with a Free Gift?
Cheap Home Insurance with Free Gift
Quotes from UK insurance providers

Access to cashback & discounts on Quotezone Rewards

One short form – save time & money
Search and compare cheap quotes from up to 50 UK home insurance providers, including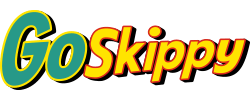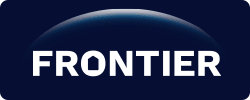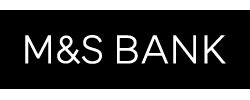 ---
Looking for cheaper insurance?
Search up to 50 different home insurance providers
Quotezone increases your chance of finding a great deal by searching the market for you.
Buy online or by phone
Purchase your home policy quickly and easily, monthly and annual payment options available.
You could save time and money
Get your quotes by filling in one simple form, compare prices, and start saving.
Over three million users
Join our ever-growing list of satisfied customers today.
Norton secured
Our quote form uses 128-bit SSL encryption for your peace of mind.
Independent and unbiased service
We aren't owned by or have any investment from any insurance company.
What people have to say about us
Easy to use, found a vast array of different quotes and was able to compare them to one another in a simple way.
The site was easy to use and after entering details various quotes popped up within minutes.
4.73/5 from 22 customer reviews
Home Insurance with Free Gift – Is it Really Free?
---
It is sometimes possible to find home insurance deals with free gifts, particularly if you're signing up with a provider you've never held a policy with before. However, it's important to bear in mind that these freebies might sometimes be factored into the premium you're quoted, in which case the policy might not offer you the best price even though you technically are getting home insurance with a free gift.
It's also important to ensure that you're signing up for the best home insurance policy for your needs, and aren't simply being swayed by the freebie you're going to get with your home insurance policy.
The best plan is probably to calculate the estimated value of the free gift you're being offered, and then factor that value in when you're comparing home insurance policies from different providers.
Compare cheap home insurance quotes now
Why do home insurance companies offer free gifts?
Many home insurance companies offer new policyholders some form of incentive in the first year, and that can take the form of a home insurance deal or discount, or it might mean they offer home insurance with a free gift.
These incentives for new customers can often work out more cost effective than renewing your home insurance with your existing provider, because renewal quotes can sometimes be higher after your introductory year.
Is it true I will get access to the cashback and discount deals on Quotezone Rewards just by doing a quote?
Yes, when you compare insurance quotes on Quotezone.co.uk you'll gain access to Quotezone Rewards, where you can find thousands of cashback deals and discounts.
However, if you decide to proceed to buy one of the insurance policies on Quotezone.co.uk you'll then be upgraded to Quotezone Rewards+, which gives you access to even better discounts and even bigger savings.
How do I know if the home insurance with a free gift is good value for money?
When a new provider offers you a discounted premium for your home insurance it's easy to check whether that's good value for money by comparing that premium with the premiums other providers are quoting on Quotezone.co.uk.
It's a little more complicated when the incentive is a free gift with your home insurance rather than a lower premium. You'd need to calculate the estimated value of the freebie, and then deduct that amount (or part of that amount, if you're thinking of selling the freebie after you receive it) from the premium you're quoted.
You can then compare this revised premium to the premiums other providers are quoting on Quotezone.co.uk in order to check whether the home insurance with a free gift is actually a good deal.
Is it true insurers will offer better home insurance discounts if I install new security systems?
While it's by no means a universal rule, some insurance providers may be willing to offer you a home insurance discount if you upgrade your property's security systems.
However, there are many different types of home security systems, ranging from perimeter sensors and intruder alarms to motion-sensor lights and CCTV, so it's important to check with your own insurance provider to confirm what types of security systems might have an impact on your premium.
It's also important to bear in mind that insurance providers will sometimes insist that a security system must be installed by a certified security installation specialist, so a self-install alarm system might not help you find better home insurance discounts.
Home Insurance Comparison