Compare travel insurance quotes for Egypt now
Cheap Egypt Travel Insurance
Compare up to 30 providers

Access Cashback & Rewards

97% of reviewers recommend us
Search and compare cheap quotes from up to 30 UK travel insurance providers, including
---
Looking for cheaper insurance?
Search up to 30 different travel insurance providers
Quotezone increases your chance of finding a great deal by searching the market for you.
Buy online or by phone
Purchase your travel policy quickly and easily, monthly and annual payment options available.
You could save time and money
Get your quotes by filling in one simple form, compare prices, and start saving.
Over three million users
Join our ever-growing list of satisfied customers today.
Norton secured
Our quote form uses 128-bit SSL encryption for your peace of mind.
Independent and unbiased service
We aren't owned by or have any investment from any insurance company.
What people have to say about us
Very helpful and understanding
4.74/5 from 2216 customer reviews
Travel insurance for Egypt: Compare cheap quotes online
---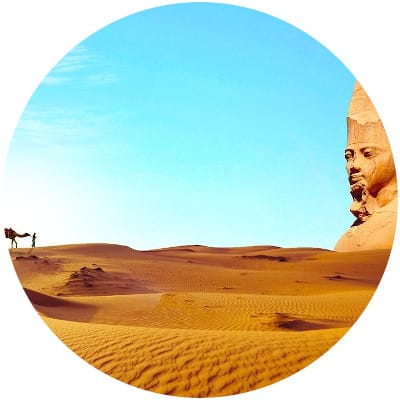 With its pristine beaches and reputation for great scuba diving, Egypt attracts around 400,000 British tourists each year. But whether you're planning an adventurous dive in the Egyptian Red Sea or a more relaxing beach holiday in Hurghada or Sharm El-Sheikh, there are still a host of things that could ruin your trip.
From lost luggage to delayed flights to the need to cancel or curtail your holiday due illness, it just might be worth taking out a relatively cheap travel insurance policy for your Egyptian vacation in order to ensure you're covered if something does go wrong.
Why should I get travel insurance for Egypt?
If things don't quite go to plan, travel insurance can compensate you so you don't end up out of pocket.
Policies can cover a wide range of events and mishaps, and although it's not a legal requirement travel insurance is a wise decision, particularly if you're venturing beyond the EU, where your European Health Insurance Card (EHIC) won't be valid.
What does Egypt travel insurance cover?
Policies typically cover a range of events including:
Medical treatment – this is one of the most important features of any travel policy, but particularly if you're travelling to countries where the EHIC isn't valid. It covers the cost of any healthcare you need while you're away. Public medical facilities are basic outside of Egypt's capital, Cairo, and it's likely you would need to seek care at a private hospital. The cost of treatment can be very high so you should make sure your policy covers you for at least £2 million.
Emergency repatriation – covers the cost of bringing you back home in a medical emergency.
Cancellation or curtailment – compensates you if your holiday is cancelled or cut short for reasons out of your control.
Missed or delayed flights – covers expenses if your flight is delayed or if you miss it through no fault of your own.
Lost or damaged luggage – pays to replace your luggage if it's accidently lost, damaged, stolen or destroyed.
Personal liability – covers legal fees and compensation if you have an accident and someone thinks you're to blame for their injuries or damage to their property.
You'll also be able to tailor your holiday insurance to Egypt to ensure it covers you for the activities you plan to do and the things you plan to take with you. Popular travel insurance addons include:
Extreme sports cover – Egypt is renowned for its scuba diving but it's unlikely that standard travel insurance will cover you for any accidents you suffer while you're diving. In fact, if you're thinking of doing anything riskier than lounging on a beach then you should make sure you're properly covered with the right policy features and addons.
Gadget cover – can help to protect any pricey gadgets you take with you on your Egyptian holiday, from smartphones to laptops to digital cameras.
Cruise cover – if you're planning a cruise along the Nile with various stop-offs and stop-overs, check that your policy covers you for this. Cruise cover can compensate you for any activities that are cancelled because of bad weather (for example port stops).
Do I need Europe or worldwide Egypt travel insurance?
Somewhat confusingly, not all insurers classify Egypt the same way when it comes to regional travel insurance. Under some policies Egypt falls under 'Europe' while for others it's classified as a 'worldwide' destination. So, before you end up with a policy that doesn't cover you, double check the small print.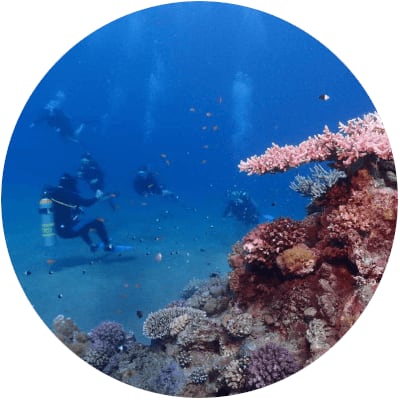 What's the difference between annual and single-trip holiday insurance for Egypt?
A single-trip insurance policy only covers you for one holiday. Ideally, you should book your insurance immediately after booking your trip – that way you'll benefit from compensation if your holiday is cancelled through no fault of your own.
Annual travel insurance policies cover you for a 12 month period, which begins on the policy start date. If you're able to go away several times a year then an annual policy may well work out cheaper than a series of single-trip policies.
Annual policies are also known as multi-trip insurance.
How long can I be on holiday for?
Both annual and single-trip policies limit the number of days you can be away for. Typically, the limit is 31 days but it does vary a little from provider to provider.
If you're going away for more than the standard trip limit set by your insurer, you'll need to let them know. In most cases, they'll be able to extend your policy to cover the dates you're travelling.
If you're travelling for an extended length of time, though – like a gap year or sabbatical – then backpacker insurance might be a better option.
Backpacker policies insure you to travel continuously (usually) for at least 12 months. They also cover you if you're travelling across different countries.
Does Egypt travel insurance come with any exclusions or restrictions?
Yes, as with most insurance policies, your Egypt travel insurance will usually carry several standard exclusions. For example if you have a pre-existing medical condition such as diabetes or high cholesterol then you will have a legal obligation to your let your insurer know about it, and medical treatment for pre-existing conditions will often be excluded unless you pay extra to ensure they're covered.
Riskier activities like jet-skiing and scuba diving will often be excluded too, unless you specifically pay to add extreme sports cover to your policy.
Finally, it's worth mentioning that some travel insurance companies will impose a maximum age limit of 75, so if you're over that age they may refuse to insure you.
There are a few specialist insurance providers who cater for the over 70s, over 75s and over 80s, though, so it's worth checking this rather than assuming you won't qualify for Egyptian travel insurance.
Travel Insurance Comparison