Car Insurance for Police Officers
Compare Cheap Car Insurance Quotes for Police Officers
Compare 110+ providers & save up to £490*

Access Cashback & Rewards

97% of reviewers recommend us
Don't have your registration number? No problem, click here.
Compare cheap car insurance quotes from over 110 UK providers, including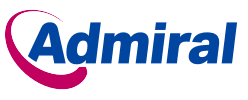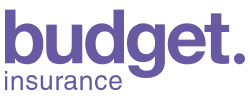 ---
Looking to insure a car for less?
Compare quotes from over 110 car insurance companies
Our car insurance comparison services increases your chance of finding a great deal by comparing 110+ quotes side-by-side.
Buy your car insurance online or over the phone
Sign up online or over the phone, and choose from monthly or annual payment options.
Save on your insurance
One short form is all it takes to compare cheap car insurance policies from over 100 insurance providers.
Over three million users
Over 3 million people save money with us each year.
Secure & Encrypted
We guarantee your confidence when shopping online by following the latest internet security standards.
Independent and unbiased service
We aren't owned by or have any investment from any insurance company.
What people have to say about us
The quote l got was the cheapest on all the comparison websites
I used other sites to get a car insurance. Quotezone was by far the best. I took a car insurance with an insurance company that they suggested. Since then I had an accident and the insurance company was great and I am very happy with them. To summaries I got a great deal from the financial aspects and also from the customer services aspects. I have already recommended Quotezone to a number of friends and as far as I know two of them have insured their cars via them.
4.89/5 from 38 customer reviews
Car Insurance for Police Officers – Compare Cheap Quotes
The reason car insurance providers ask for your job title when you're getting an insurance quote is that a driver's occupation is one of the variables these companies usually use when calculating premiums.
---
This should be very welcome news if you happen to be a police officer, because many providers recognise members of the police force as less likely on average to make an at-fault insurance claim, which means car insurance for police officers often works out cheaper.
Why is police car insurance cheaper?
Perhaps the fact that they spend each day upholding the law makes police officers more likely to obey the rules of the road when they get behind the wheel of their own car. Or perhaps police officers are often better drivers than other motorists simply because they spend so much time driving their patrol vehicles.
Whatever the reason for it, though, insurance claims data indicates that police officers are generally better drivers and less likely to claim on their personal car insurance policies than other motorists, and that fact often translates into cheap car insurance for police officers.
Of course, it's important to bear in mind that insurance companies use a wide range of other variables when calculating your premiums too, so you aren't guaranteed the best car insurance quote simply because you work for the police.
For instance, your location, your driving record, your history of insurance claims, the size of your No Claims Discount, the make and model of car you drive, where you park the car during the day and overnight, the level of coverage you'd like to take out and the amount of excess you're willing to accept can all influence the cost of your police car insurance.
Is it true that metropolitan police officers pay more for their car insurance than rural officers?
Yes, all other things being equal, police officers in major UK cities like London, Manchester, Birmingham or Bristol will often pay a bit more for their domestic car insurance than officers stationed in villages or rural areas.
However, it isn't likely to be where the police officer is stationed that accounts for this difference. It is unlikely that car insurance companies are offering a bigger police car insurance discount to rural officers simply because they aren't a metropolitan police officer.
The more likely explanation is that the insurance company is using where the officer lives (rather than where they are stationed) in their premium calculation.
On average, motorists who live in small towns and villages are less likely to be involved in an accident or have their vehicle stolen than drivers living in large, heavily built-up areas, and since rural police officers are obviously more likely to live in rural areas this divergence in insurance claims rates is probably the reason for the differing premiums.
Is it true female police officers get cheaper car insurance than male officers?
Until 2012 car insurance for women was often cheaper than car insurance for men, but the introduction of the EU Gender Directive made it illegal for insurance providers to use gender as one of the variables in their insurance premium calculations.
That said, insurance claims data and motoring convictions data reveals that women are less likely to claim on their insurance and much less likely to receive penalty points or a driving conviction, so while gender isn't the basis of the calculation there's a good chance many female members of the police force will enjoy cheaper police car insurance than many of their male counterparts.
Is it true that police car insurance is cheaper than insurance for any other profession?
It isn't a hard and fast rule, because different insurance companies use slightly different variables when calculating premiums, and they also give each of those variables a slightly different weighting, but our research does suggest that police officers benefit from some of the cheapest, if not the cheapest, car insurance premiums when they're insuring their personal vehicles.
Teachers, nurses and ministers of religion are also offered cheaper insurance premiums, on average, while people in the construction industry, the hospitality sector and the oil industry are quoted some of highest average car insurance premiums.
What level of coverage should I opt for if I'm taking out a new police car insurance policy?
There are three levels of car insurance coverage available in the UK:
Third party: This is the minimum level of coverage required by law in the UK, and is intended to protect third parties – hence the name. If you have this type of insurance policy and you cause an accident your provider should cover the cost of damage to the third party's vehicle or property, but won't cover the cost of damage to your own car.

Third party, fire, and theft: This level of coverage offers the same protection as third party insurance, but will also cover you if your own car is stolen or damaged by fire.

Fully comprehensive car insurance: This is the most comprehensive type of car insurance you can take out, and will cover the cost of repairing or replacing your own vehicle even if you were at fault. Needless to say, it will also cover the cost of damage to other people's vehicles or property.
If you're a young police officer and you're keen to find the cheapest police car insurance policy available you might be considering a third party only policy, since the lower coverage it offers meant it used to be the cheapest option.
That principle no longer holds true, though, because car insurance providers have begun hiking the premiums for third party policies (a process known as 'premium loading') because their claims data reveals that this level of coverage is often favoured by riskier drivers (young drivers, newly qualified drivers or drivers with penalty points or driving convictions, for instance).
In practice that means you should compare quotes for all three levels of coverage and then go with the provider that offers you the best policy at the best price. Compare car insurance for police officers now.
*51% of consumers could save £490.26 on their Car Insurance. The saving was calculated by comparing the cheapest price found with the average of the next four cheapest prices quoted by insurance providers on Seopa Ltd's insurance comparison website. This is based on representative cost savings from June 2023 data. The savings you could achieve are dependent on your individual circumstances and how you selected your current insurance supplier.