Compare Tenant Liability Insurance quotes now
Cheap Tenant Liability Insurance
Quotes from UK insurance providers

Access 1000s of discounts & unlimited cashback with Quotezone Rewards
Search and compare cheap quotes from up to 50 UK home insurance providers, including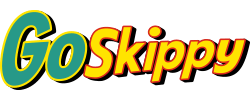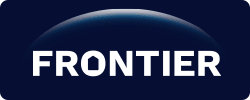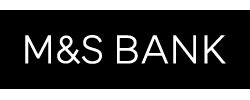 ---
Looking for cheaper insurance?
Search up to 50 different home insurance providers
Quotezone increases your chance of finding a great deal by searching the market for you.
Buy online or by phone
Purchase your home policy quickly and easily, monthly and annual payment options available.
You could save time and money
Get your quotes by filling in one simple form, compare prices, and start saving.
Over three million users
Join our ever-growing list of satisfied customers today.
Norton secured
Our quote form uses 128-bit SSL encryption for your peace of mind.
Independent and unbiased service
We aren't owned by or have any investment from any insurance company.
What people have to say about us
Easy to use, found a vast array of different quotes and was able to compare them to one another in a simple way.
The site was easy to use and after entering details various quotes popped up within minutes.
4.73/5 from 22 customer reviews
Tenant Liability Insurance – Compare Cheap Quotes
---
If you're a tenant living in a rented property your landlord will usually take out landlord insurance to protect the building, while you'll have to take out your own contents insurance to protect your belongings.
But what happens if you accidentally damage your landlord's property? Many landlord insurance policies don't cover accidental damage, and contents insurance usually won't cover you against liability claims either – unless you have tenant liability insurance.
Compare quotes for contents insurance with tenant liability cover now
What is tenants' liability insurance?
You may or may not have decided to add accidental damage cover to your contents insurance policy, but even if you do have that add-on it usually won't cover accidental damage to your landlord's building or to the property's fixtures and fittings.
For that reason many insurance providers will offer tenants the option to add tenants' liability cover to their insurance policy, which will usually cover them against these additional risks.
Can I take out tenants' liability insurance as a separate policy?
Yes, some home insurance providers do offer tenants' liability cover as a standalone policy, although it's worth bearing in mind that it's usually far more cost effective to bundle this type of cover with your contents insurance.
If your current contents insurance policy is due for renewal soon you can compare policies that include tenants liability insurance when you're comparing quotes. Alternatively, if you already have contents insurance you may be able to add tenants' liability cover to your existing policy for a small fee.
Is tenant liability insurance mandatory in the UK?
From a legal perspective tenant liability insurance isn't mandatory in the UK, but from a contractual point of view it may be required in some cases because some tenancy agreements do include a clause that requires the tenant to take out this type of insurance.
For that reason it's worth double checking the terms of any tenancy agreement before you sign it, so that you can be sure ahead of time whether you'll need tenant liability cover.
Does tenant liability insurance cover wear and tear?
No, home insurance policies usually don't cover the policyholder for normal wear and tear, and tenant liability insurance is no exception.
While tenants liability insurance can help insure you against many different types of damage to the property's walls, floors, kitchen appliances, cupboards and bathroom fixtures, as well as damage to the landlord's own contents if the flat or house is rented on a furnished basis, if the insurer deems that the damage is due to normal wear and tear then this usually won't be covered.
Does having tenants liability insurance guarantee that I'll get my full deposit back?
No, it doesn't guarantee that you'll get every penny back, but tenants liability insurance can help to cover the cost of repairing or replacing items that might otherwise be deducted from your deposit, so you do have a better chance of having fewer deductions taken from your deposit if you have this type of cover in place.
How can I find cheap tenant liability insurance?
First and foremost, you should shop around for the best deals and discounts by comparing quotes from a wide range of home insurance providers.
It's also usually more cost effective to bundle this type of insurance with your home insurance policy, so you should select this add-on when you're comparing quotes for contents insurance or tenants insurance.
Home Insurance Comparison