Adventure Travel Insurance
Cheap Adventure Holiday Insurance
Compare up to 30 providers

Access Cashback & Rewards

97% of reviewers recommend us
Search and compare cheap quotes from up to 30 UK travel insurance providers, including
---
Looking for cheaper insurance?
Search up to 30 different travel insurance providers
Quotezone increases your chance of finding a great deal by searching the market for you.
Buy online or by phone
Purchase your travel policy quickly and easily, monthly and annual payment options available.
You could save time and money
Get your quotes by filling in one simple form, compare prices, and start saving.
Over three million users
Join our ever-growing list of satisfied customers today.
Norton secured
Our quote form uses 128-bit SSL encryption for your peace of mind.
Independent and unbiased service
We aren't owned by or have any investment from any insurance company.
What people have to say about us
Very helpful and understanding
4.74/5 from 2216 customer reviews
Adventure Travel Insurance
---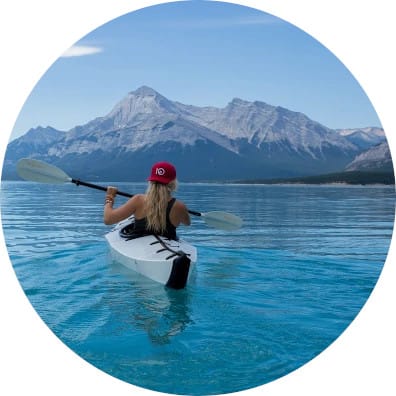 While no one plans for something to go wrong when they're getting ready to embark on an adventure holiday, accidents can happen and if they do it's reassuring to know help is at hand. So whether you enjoy diving into the deep, racing down a mountain or revving gears on a quad bike, make sure your travel insurance is as fearless as you are.
Is travel insurance mandatory for an adventure holiday?
No, travel insurance isn't mandatory for adventure holidays and extreme sports vacations (or any other kind of trip or excursion, for that matter), but the more adventurous your holiday the higher the risk that you might suffer some sort of accident, illness or other problem during your trip, which means adventure holiday insurance has the potential to be even more invaluable than travel insurance for more sedate vacations.
Is adventure travel insurance included in my existing travel policy?
Travel cover varies by insurer so if you have a current policy don't make any assumptions about what it does and doesn't include – the best way to find out is to read your policy documents.
As a general rule, though, standard holiday insurance only covers you for typical, low-risk leisure activities – for example camping, sightseeing or swimming. If you're doing anything your insurer considers 'out of the ordinary', such as gliding, diving, jetskiing or kayaking, then chances are you won't be covered as standard.
What does extreme sports insurance cover?
Like all good policies, any adventure holiday or extreme sports travel insurance policy should cover:
Medical expenses – for any treatment you need while away
Repatriation – pays to bring you back home in a medical emergency
Cancellation or curtailment – compensates you if you have to cancel or cut short your holiday through no fault of your own
Missed or delayed flights – in case circumstances outside of your control force you to miss a flight
Lost or damaged luggage – compensates you for any accidently lost, damaged or stolen luggage
Personal liability – pays for legal fees and compensation if you have an accident and someone blames you for their injuries or damage to their property.
On top of these essentials, your policy should cover you for the specific activities or sports you'll be doing, for example:
Winter sports – covers any 'winter' activity like skiing, snowboarding, glacier walking and sledging. If you're doing any alternative sports like heli-skiing be sure to let your insurer know as you may need slightly more cover.
Water sports and diving – this could include activities like river rafting, kayaking and jet skiing, and may also include diving and meet the cost of specific treatments like hyperbaric oxygen therapy as well as night diving or wreck exploring. Policies will vary so check you're covered for what you need.
Adventure activities – some adventure travel policies offer more general cover for a wide range of activities such as hiking, cycling, sailing or cliff walking.
Safari – policies will usually only cover organised tours, so if you're venturing off on your own you'll need to make this clear in order to get the right cover for your needs.
There's no hard and fast rule about what insurers consider a 'risky' activity so it's always best to read the terms of conditions. For instance, some insurers class horse riding or even getting on a banana boat as hazardous.
How long does adventure sports travel insurance last?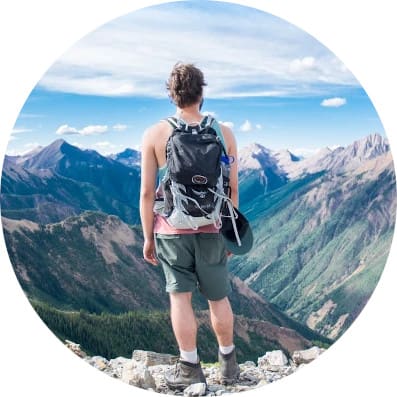 The length of time you're covered for depends on the type of policy you buy. If you buy a single-trip policy you're covered (as the name suggests) for the length of one holiday.
You can also buy annual/multi-trip policies, which cover a 12-month period. If you go away several times a year these policies could offer better long-term value.
However, it's important to remember that whether you buy a single-trip or an annual policy, the length of each holiday itself is limited – typically to 31 days. If you have an annual policy you can still go away a few times each year so long as each holiday is no more than the limit your insurer has set.
If you're away for longer, just let your insurer know; in most cases, they'll be able to extend your cover for a small additional fee.
If you're off on a gap year, though, consider backpacker insurance instead of a regular annual travel insurance policy. These policies allow you to travel continuously for long periods of time – often a minimum of 12 months.
What countries does extreme sports travel insurance cover?
Insurers split policies to cover three main regions:
You'll need to bear in mind, that insurers group countries according to their own rules and it's not always obvious what region a country is grouped under. Good examples include Egypt, Turkey and Morocco which are very often classed as European destinations.
Insurers should make it clear which countries are covered under your policy but if you're in any doubt – ask.
Do I need activity travel insurance if I have an EHIC?
A European Health Insurance Card (EHIC) entitles you to the same level of healthcare as locals and is only valid in Eurozone countries.
In some countries this could be treatment at a reduced cost, or even for free – but only from state-funded hospitals. If you're in a large town or major city and have a slight accident, an EHIC might well be all you need. But if you're venturing off the beaten track or are involved in a serious accident, you could find yourself in a private hospital where fees can be very high.
An EHIC is definitely a handy extra to have but it's not a substitute for travel insurance – especially if you're taking part in sports or activities.
What exclusions do I need to be aware of?
All insurers impose exclusions, but they can vary from one policy to the next so it's sensible to compare what each travel insurance policy excludes before you buy a policy.
Common exclusions include:
Visiting countries that the Foreign Office has advised travellers not to visit
Claims that are the result of drinking too much alcohol or taking drugs
Cancellation because passports and visas haven't been organised in time.
Can I get extreme sports holiday insurance with a pre-existing medical condition?
A pre-existing medical condition is something you're having treatment or taking medication for and it's often listed as an exclusion which can make it more difficult to find cover.
If you do have a pre-existing condition like asthma, diabetes or high blood pressure, some mainstream insurers may be willing to insure you in exchange for a higher premium. Alternatively, you can choose from a number of specialist insurers instead.
Compare adventure holiday insurance
At Quotezone.co.uk, we work with more than 35 trusted travel insurers, so you can compare a wide range of policies in just a few minutes. Compare travel insurance quotes now.
Travel Insurance Comparison