Over 75s Travel Insurance
Cheap Over 75s Travel Insurance
Compare up to 30 providers

Access Cashback & Rewards

97% of reviewers recommend us
Search and compare cheap quotes from up to 30 UK travel insurance providers, including
---
Looking for cheaper insurance?
Search up to 30 different travel insurance providers
Quotezone increases your chance of finding a great deal by searching the market for you.
Buy online or by phone
Purchase your travel policy quickly and easily, monthly and annual payment options available.
You could save time and money
Get your quotes by filling in one simple form, compare prices, and start saving.
Over three million users
Join our ever-growing list of satisfied customers today.
Secure & Encrypted
We guarantee your confidence when shopping online by following the latest internet security standards.
Independent and unbiased service
We aren't owned by or have any investment from any insurance company.
What people have to say about us
First insurance I obtained. Good quotes and easy to distinguish which policy might be best for me ie with or without black box etc
Thank you this is best one
4.75/5 from 2915 customer reviews
Over 75s Travel Insurance
Use our online form to search for cheap over 75s travel insurance
---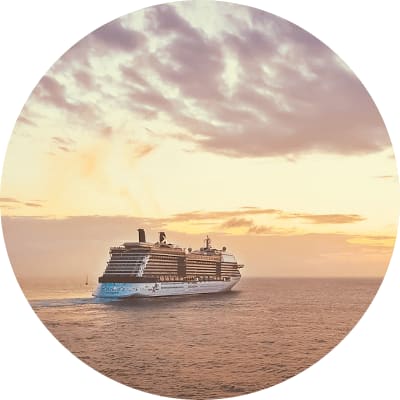 While you're unlikely to be planning for the worst when you're organising your travel arrangements, you'll probably agree that you're more at more risk of taking ill now that you're in your mid to late seventies than you were when you were a younger traveller.
That's just one of the reasons it might be a good idea to take out over 75s travel insurance before you set off, even though this type of insurance policy is entirely optional. From cancelled flights to stolen luggage to an accident or illness, if the worst happens while you're away you could find yourself left high and dry unless you take out suitable cover before you leave home.
Why do I need travel insurance for over 75?
Travel insurance isn't mandatory, but it is a sensible investment. Policies insure you against a wide range of mishaps and accidents, for example if you accidently lose your luggage or need medical care while you're abroad.
If you don't have insurance you'd have to meet these costs yourself. While replacing your luggage might be relatively inexpensive, don't underestimate the cost of medical treatment abroad, which can add up to the tens of thousands in some countries.
Do I have to buy travel insurance for over 75s?
When you're taking out travel insurance you don't necessarily need to opt for a policy that's designed for the over 75s, but you may find that some policies have an upper age limit. This can vary from provider to provider, but 70 or 75 is a fairly common age limit, which would mean those policies might not meet your needs if you're in your late 70s.
There are specialist insurance providers that have policies that are specifically designed for older travellers, though, so if you compare travel insurance quotes from a wide range of providers you'll be more likely to find a policy that meets your individual needs.
What does holiday insurance for over 75s usually include?
Like all good travel insurance policies, cover for the over 75s should include:
Medical expenses – covers the cost of any emergency medical treatment you might need while you're travelling.
Repatriation – pays to bring you back home in a medical emergency.
Cancellation or curtailment – provides compensation if you have to cancel or cut short your holiday through no fault of your own.
Lost or damaged luggage – covers the cost of any accidently lost, stolen or damaged luggage.
Personal liability – pays legal fees and compensation if you have an accident and someone blames you for their injuries or damage to their property.
However, an advantage of some travel insurance policies that have been specifically designed for the over 75s is that they sometimes include additional benefits such as:
Cover for lost medication up to an agreed amount.
24-hour helplines.
No admin fees should you need to amend your policy.
What other features should I look for with over 75 holiday insurance?
Your cover should reflect your specific insurance needs – which is why it's crucial to let your insurer know what you'll be doing. With that in mind, you can tailor your policy to suit your activities by adding on extra features, for instance: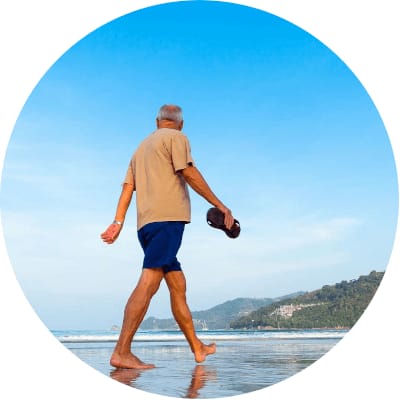 Golf insurance – covers your clubs, bag and shoes from damage or theft. Some policies will also cover fees if you have to cancel your session because of circumstances outside your control.
Cruise insurance – covers events specific to cruises such as missed port stops or cabin confinement.
Can I buy travel insurance with a pre-existing medical condition?
Possibly, but it does depend on your specific condition.
Some specialist over 75s travel insurance policies will offer some level of cover for several pre-existing medical conditions like diabetes, high blood pressure or high cholesterol – conditions that many standard age-limited policies usually wouldn't cover.
Of course, it's also sensible to double check the terms of your own policy, because even if you do opt for a specialist over 75s travel insurance policy it's not guaranteed that your own pre-existing condition will automatically be covered.
Should I buy single trip or annual travel insurance over 75?
If you're only going away once within a 12-month period then a single trip travel insurance policy will be the most economical option. As the name suggests, this type of policy will cover you for the duration of one holiday.
If you're lucky enough to go away several times in any given year, though, an annual (or multi trip) policy could work out better value in the long run.
Something to bear in mind, though, is that both single trip and annual policies limit the amount of days each holiday can be – this is usually 31 days. If you have an annual policy, it still means you can go away several times during the year, but each holiday can last no more than the limit set.
If you are going away for longer, speak to your insurer – they'll usually be able to amend the dates of your policy so that you're covered for the length of your trip.
What countries are classed as Europe and worldwide for insurance?
Insurers group countries according to their own guidelines so it's important to check that the country you're visiting is covered by your policy. It sounds like it should be obvious but it's easy to get caught out.
A good example is Egypt, which is very often classed as a European destination for insurance purposes even though it's on the continent of Africa.
Worldwide policies are also split to either include or exclude the USA and Canada, so read your policy carefully.
Do I need insurance for UK holidays?
Holidaying in the UK means you don't have to worry about medical costs, but travel cover can pay to move you to a hospital closer to home if you do have an accident.
Plus, don't forget – travel insurance covers more than just medical treatment. It can compensate you if you've missed any internal flights or connections as well as pay for damaged luggage.
Travel Insurance Comparison