Farmers Car Insurance
Car Insurance Quotes for Farmers
Compare 110+ providers & save up to £290*

Access Cashback & Rewards

97% of reviewers recommend us
Don't have your registration number? No problem, click here.
Search and compare cheap quotes from over 110 UK insurance providers, including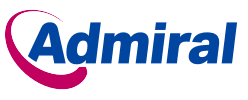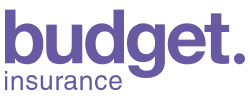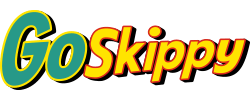 ---
Looking for cheaper insurance?
Search over 110 different car insurance providers
Quotezone increases your chance of finding a great deal by searching the market for you.
Buy online or by phone
Purchase your car policy quickly and easily, monthly and annual payment options available.
You could save time and money
Get your quotes by filling in one simple form, compare prices, and start saving.
Over three million users
Join our ever-growing list of satisfied customers today.
Norton secured
Our quote form uses 128-bit SSL encryption for your peace of mind.
Independent and unbiased service
We aren't owned by or have any investment from any insurance company.
What people have to say about us
The quote l got was the cheapest on all the comparison websites
I used other sites to get a car insurance. Quotezone was by far the best. I took a car insurance with an insurance company that they suggested. Since then I had an accident and the insurance company was great and I am very happy with them. To summaries I got a great deal from the financial aspects and also from the customer services aspects. I have already recommended Quotezone to a number of friends and as far as I know two of them have insured their cars via them.
4.89/5 from 38 customer reviews
Farmers Car Insurance – Compare Cheap Quotes
---
When you're comparing car insurance quotes you'll usually find that insurance providers ask for your job title and the sector you work in, because a driver's occupation is one of the variables that will be used when calculating car insurance premiums.
People in certain occupations will be offered cheaper average quotes because they're seen as less risky (nurses, teachers and police officers, for instance), while unemployed people and those in the hospitality and retail sectors are often quoted higher average premiums because insurance claims data suggests they're more likely to claim on their insurance.
Car insurance for farmers is likely to fall somewhere in between, with the average quote likely to be cheaper than those offered to motorists in higher risk occupations, but more costly than the average quotes some other professions might enjoy.
Compare farmers car insurance quotes now
Why does a driver's occupation affect the cost of their car insurance?
Insurance claims data suggests people in certain occupations are less likely to claim on their insurance than some others, and motoring conviction data also suggests motorists with certain job titles are more likely to receive penalty points or driving convictions than some others.
Of course, this doesn't mean that you're sure to be a safe driver simply because you're a teacher, or a risky driver simply because you're unemployed, but in the absence of stronger personal data points insurance providers can use the aggregate data for each occupation as one of the variables that helps them assess how likely you might be to claim on your insurance.
So my occupation is less important if insurers have stronger personal data points to go on?
Yes, with some insurance providers that may well be the case.
The insurance premium calculation obviously does vary from one provider to the next, but if insurance providers have stronger data points to go on that specifically relate to that individual policyholder then some of them may give those other factors a heavier weighting in the insurance premium calculation.
For instance, if your job title happens to be one that insurers view as a higher insurance risk, but you have a long No Claims Discount (NCD) that confirms you haven't claimed on your insurance for the last 20 years, your NCD may well have a bigger impact than your job title and your premiums could therefore be a lot lower than your occupation might otherwise suggest.
How much is car insurance for farmers likely to cost?
The fact that you're a farmer is just one of the variables car insurance providers use when they're calculating your premiums. In fact, some or all of the following factors will also influence the cost of your farmers car insurance:
where you live, how heavily built up that area is and the local crime rate there (this is usually a favourable factor for farmers, since traffic congestion and crime rates tend to be a lot lower in rural areas)
your age
the type of car you drive
where you usually park your car
how long you've held your licence
the level of coverage you'd like to take out
whether or not you've claimed on your insurance in the past five years
whether or not you have any penalty points or driving convictions
the size of your No Claims Discount.
Given that the calculation insurers use to arrive at your farmer car insurance premium is quite complex, the only way to get an accurate idea of how much you might have to pay is to compare real quotes from real providers.
I've built up a large NCD on my tractor insurance, will this help to reduce the cost of my farmers car insurance?
No, your tractor insurance policy is a type of farm vehicle insurance that is designed to cover your tractor against a range of insurable risks while you're using it on your farm or driving it to and from your farm, and as such that policy usually differs quite considerably from a standard car insurance policy for farmers.
Tractor insurance policies also have their own No Claims Discounts, and insurance providers usually won't allow you to mirror your tractor NCD on your farmer car insurance policy, and it often isn't possible to transfer it to a regular car either.
While this does mean your farmer car insurance probably won't be as cheap as it would have been if you could have used your No Claims Discount, it works the other way around too. If you have an accident while driving your tractor this shouldn't affect the cost of your farmers car insurance, because both policies have completely separate NCDs.
Is it true female farmers benefit from cheaper car insurance?
No, not anymore.
Until December 2012 car insurance for women was often a bit cheaper than an equivalent policy for men, but that practice is now illegal following the introduction of the EU's Gender Directive, which barred insurance providers from using gender in their insurance premium calculations.
Can I get cheaper farmers car insurance by joining a farmers' union?
Yes, some farmers' unions, such as the National Farmers' Union and the Ulster Farmers' Union, have arrangements in place with one or more insurance providers that enable farmers to get discounts on their farmers car insurance if they use that provider.
Of course, even though that provider will offer you a membership discount it doesn't mean you won't be able to find a cheaper insurance provider that isn't connected to the Farmers' Union, so it might be a good idea to compare farmers' car insurance quotes from other insurers too.
*51% of consumers could save £290.68 on their Car Insurance. The saving was calculated by comparing the cheapest price found with the average of the next three cheapest prices quoted by insurance providers on Seopa Ltd's insurance comparison website. This is based on representative cost savings from November 2021 data. The savings you could achieve are dependent on your individual circumstances and how you selected your current insurance supplier.