Cheap Isle Of Man Car Insurance
Looking for a great deal on Isle of Man car insurance? You could find a cheaper policy by comparing quotes with Quotezone.co.uk
The Isle of Man is an autonomous and self-governing island, which means it also issues its own driving licences through its Department of Infrastructure.
---
However, many UK-based insurance companies do offer car insurance to Isle of Man-based drivers, which means motorists on the island can benefit from an unbiased price comparison site like Quotezone.co.uk as much as a driver in England, Scotland, Wales or Northern Ireland.
Compare Isle of Man car insurance now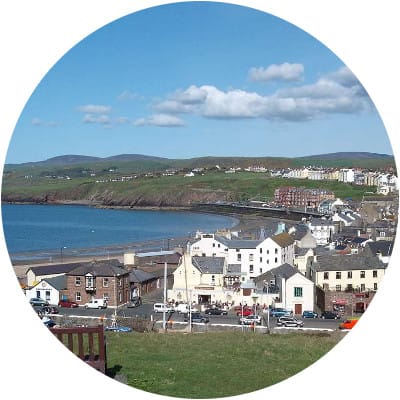 Is car insurance cheaper in the Isle of Man?
Yes, if you are planning to move to the Isle of Man there is a strong possibility you will benefit from cheaper car insurance after you move.
The insurance quotes you're offered in your first year on the island might not be cheaper than you received on the mainland, particularly if you had built up a significant No Claims Discount (NCD) in the UK, because your NCD usually wouldn't transfer to the Isle of Man.
However, your insurance quotes should begin to fall after you've started to build up an Isle of Man NCD.
Does UK car insurance cover the Isle of Man?
If you're visiting the Isle of Man and plan to take your car with you on the ferry from Liverpool, Heysham, Birkenhead or Belfast it's essential that you double check your policy documents to make sure your insurance covers you while driving on the island.
However, as a general rule most UK car insurance policies do cover you for driving in the Isle of Man, although in some cases you may only receive third party or third party, fire and theft cover even if you have a fully-comprehensive car insurance policy.
If you're moving to the Isle of Man permanently rather than visiting the island for a short break, though, you should move your insurance to your new IoM address as soon as you move home - or cancel your UK policy and take out a new IoM policy if your current provider doesn't cover the Isle of Man.
You'll also need to apply for an Isle of Man driving licence if you're moving there, since a UK-issued licence is only valid for the first three months.
Does IoM car insurance cover me if I take my car to the mainland?
Yes, IoM car insurance policies usually offer third party cover if you take your vehicle on a ferry to England, Northern Ireland, the Republic of Ireland or the Channel Islands.
Should I use a Manx insurance broker?
There are a number of local insurance brokers on the Isle of Man, and in some cases they may be able to find you a great deal if they have a strong relationship with local Isle of Man insurers such as Tower Insurance.
However, it could prove to be more cost-effective to use an online price comparison service like Quotezone.co.uk when you're ready to take out Isle of Man insurance, because our platform will enable you to compare quotes from hundreds of different insurance providers in a matter of minutes.
Our Isle of Man car insurance comparison will only provide you with quotes from insurance companies that are willing to offer you a policy, so you can be sure you're not wasting your time dealing with unsuitable insurance providers.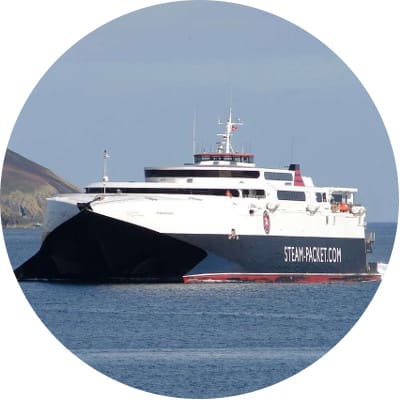 Are Isle of Man insurance brokers regulated by the FCA?
Insurance brokers on the Isle of Man are regulated by a separate entity, called the Isle of Man Financial Services Authority, which is tasked with protecting consumers in much the same way the FCA protects people in the UK.
The Isle of Man also has a Financial Services Ombudsman, which can serve as an arbitrator in the case of a dispute between a local insurance broker and an Isle of Man policyholder.
Will an IoM car insurance policy cover me for driving elsewhere in the EU?
Yes, as with UK car insurance most IoM policies provide the policyholder with at least third party cover to drive within the EU, although some fully-comp policies may extend this fully comprehensive cover to other EU countries.
It's important to bear in mind that many insurance providers will limit how long you'll be covered when driving in another EU country, though. This limit often amounts to 60 days per year, but it's vital that you review your policy documents in order to double check this.
If I have received penalty points on the UK mainland will these still apply when I move to the Isle of Man?
Great Britain, Northern Ireland and the Isle of Man have mutual recognition of driving disqualifications, so if you were disqualified from driving in England, Wales, Scotland or Northern Ireland this would also mean you wouldn't be allowed to drive on the Isle of Man.
However, this mutual recognition does not extend to fixed penalties, which means penalty points added to your licence in the UK shouldn't apply on the Isle of Man.