Compare business electricity prices and switch today
Cheap business electricity tariffs
Save £300 on your annual energy bills*

Over 250,000 people switch every month**
We compare these suppliers and more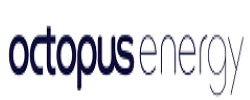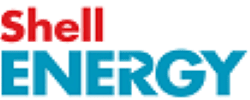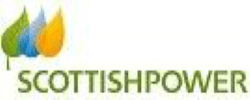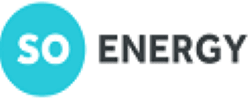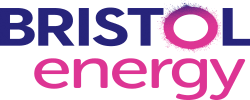 ---
What people have to say about us
Thank you this is best one
Very easy website to use, vast amount of quotes to choose from and lots of information about each policy. Good prices as well.
4.75/5 from 2913 customer reviews
Compare Electricity Tariffs
With Quotezone you can compare electricity tariffs and help reduce your energy bills.
---
Comparing business electricity prices can help cut energy bills and add more to your bottom line. To ensure you get value for money and find an electricity plan that fits the needs of your business and your budget, here's what to consider.
Why compare business electricity?
There are a number of good reasons why you should compare business electricity tariffs. For starters, your business could:
Save money – comparing business electricity rates means you can be confident you're getting value for money and don't end up paying more than you need to.
Reduce its carbon footprint – if you're looking to boost your green credentials, you can compare business electricity suppliers to find ones that source renewables like wind, solar or hydroelectric power.
Discover better customer service – comparing customer reviews for different business electricity suppliers can help you discover better levels of service.
Why is business electricity different from domestic electricity?
The suppliers may be the same but buying business electricity isn't quite the same as buying electricity for your home. Some of the big differences include:
Switching – you can usually only switch business electricity when your switching window opens, this is usually six months before your contract ends. Domestic customers can technically switch at any time although they may face fines for leaving contracts early.
Tariffs – business electricity rates are usually tailored to your specific needs based on how much you use and the type of contract you take out. This is unlike domestic electricity where you sign up to an off-the-shelf tariff on the same terms as thousands of other customers.
Longer contract plans – fixed rate domestic electricity contracts tend to be 12 or 18 months long, but business electricity contracts can be much longer – sometimes up to five years.
Cooling off period – there's no mandatory cooling off period with business electricity so once you've signed a new deal, you're tied in for the duration.
What business electricity tariffs are there?
Business electricity prices are influenced by the amount of electricity you use and also the type of contract you decide to sign up to. Although business electricity suppliers set their own terms and conditions, contracts will generally fall into one of these main types:
Fixed term – this fixes the cost of electricity you use per kilowatt hour for an agreed length of time. Bear in mind that your bills can still go up or down depending on the amount of electricity you use but if your consumption is consistent then it can help you budget.
Variable rate – the cost of electricity rises or falls according to the wholesale price in the energy market. Variable contracts can be unpredictable and while you'll benefit if prices fall, you'll end up paying more if they rise even if your energy use stays the same. One advantage of variable rate contracts is that they're usually flexible and you can sometimes leave at short notice.
Deemed rate – this is essentially a business electricity supplier's default tariff and it can be expensive in comparison to a fixed rate agreement. You can end up on a deemed rate plan if you move to new premises and haven't yet agreed a contract. Like variable plans, they are flexible and you can switch provider at short notice.
Rollover – this is when your existing contract automatically renews. Even if your old contract was fixed rate, auto renewing can be expensive as it won't reflect the most current and competitive rates on the market.
28-day – these tariffs only apply if you haven't switched provider since the 1990s when the market was deregulated. If that applies to you, then the good news is that you'll be able to change supplier relatively quickly.
What factors should I consider when I'm comparing business electricity tariffs?
To ensure you get the best value for money, you'll need to take into account:
Cost per kilowatt hour (kWh) – business electricity is measured in kilowatt hours (kWh) and your supplier will charge you for every unit you use.
Standing charge – this is charged on a daily basis and covers the cost of supplying electricity to your business premises. Standing charges vary by supplier but as it's a daily fee it can add a considerable amount on to your bills so always check to see what it is.
Is it easy to switch business electricity?
If you have a recent business electric bill to hand, it's easy to start comparing and switch your business electricity. Don't worry if you don't have a recent electric bill though, but to get the most accurate quotes, you will need to know details like:
The postcode of your business premises
Who your current business electricity supplier is
The tariff you're currently on
How much energy you use in kWh or in pounds.
If you find a business electricity deal that you'd like to switch to, the new supplier will manage the process and organise the changeover on your behalf.
As all electricity suppliers use the same cabling and ducts there shouldn't be any disruption to your supply, the only thing you'll notice is lower bills.
Can I compare business electricity prices if I work from home?
You can but only if a certain percentage of your electricity is used for business. For some suppliers this means at least 50% of the electricity you use must be for business reasons, but it could be more or less so you'll need to check the conditions set out.
Who is the cheapest electricity supplier for small businesses?
Business electricity rates are based on the needs of your business so it's almost impossible to pin down the cheapest business electricity suppliers by name. What is certain though, is that comparing business electricity rates is the best way to find a plan that suits your small business and its budget.
Search cheap business electricity
Comparing business electricity could cut your energy bills and it takes just a few minutes. Plus, as an Ofgem accredited comparison site you can trust us to bring you unbiased and independent advice and most importantly, our service is free.
Simply enter a few details into our business electric quote form and we'll then do the heavy lifting for you.
This information provided by Quotezone is not intended to be and should not be construed as advice. The information is publicly available and is correct as of 9th August 2017
* Ofgem research finds comparing and switching supplier or energy tariff can make a big difference to your gas and electricity bills – with annual savings of around £300 available please see https://www.ofgem.gov.uk/consumers/household-gas-and-electricity-guide/how-switch-energy-supplier-and-shop-better-deal
** Over 250,000 people switch energy company or tariff every month. Please see https://www.energy-uk.org.uk/our-work/retail/switching.html
To see the latest monthly switching stats, please visit Energy UK's website: http://www.energy-uk.org.uk/publication/293-research-and-reports/switchingreports.html"