Dual Fuel Provider Comparison
Cheap Dual Fuel Tariffs
Save £300 on your annual energy bills*

Over 250,000 people switch every month**
We compare these suppliers and more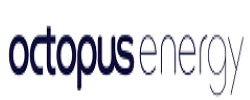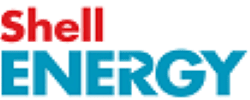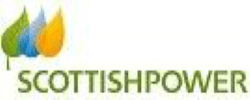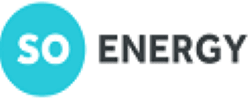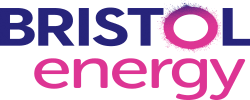 ---
What people have to say about us
Thank you this is best one
Very easy website to use, vast amount of quotes to choose from and lots of information about each policy. Good prices as well.
4.75/5 from 2914 customer reviews
Compare Dual Fuel Tariffs
---
With so much on offer, searching for dual fuel deals can be time consuming and confusing. But at Quotezone.co.uk, we make it simple and quick to find the right dual energy plan for you.
What is a dual fuel tariff?
A dual fuel tariff is when you buy your gas and electricity from the same supplier. You don't have to buy them together but there are benefits. For example, it could save you money and it's less paperwork as you'll only have one bill and one supplier to deal with.
Are dual fuel deals cheaper than other energy tariffs?
Suppliers will often encourage you to sign up to their dual fuel tariffs by offering discounts, which means they can work out cheaper compared to buying your gas and electricity separately.
Nevertheless, competition in the energy market is fierce and a dual fuel tariff doesn't always guarantee the lowest prices so it's also worth comparing gas and electricity separately.
Why should I compare dual fuel tariffs?
It's important to compare dual fuel tariffs from a range of different energy suppliers in order to ensure you're not paying any more than you need to.
If you're on a fixed rate dual fuel tariff, you should start comparing deals just before your existing contract ends. If you find a tariff you'd like to move to, the best time to do so is during your 'switching window' which opens 49 days before the end date of your contract. If you decide to switch during this window, you won't face any penalties for leaving your existing dual fuel supplier.
If your current contract comes to an end and you haven't organised a switch or negotiated a new deal, you could find yourself on your supplier's standard variable tariff (SVT). The SVT is essentially a supplier's default tariff and will typically be one of their more expensive plans which is why it's wise to arrange a new deal.
If you do find yourself on the SVT, then the good news is that they're usually very flexible and in most cases you can switch to a new deal without facing exit fees.
How do I compare dual fuel suppliers?
When you compare dual fuel prices, you'll need to consider:
Cost per kilowatt hour (kWh) – gas and electricity are measured in kilowatt hours and suppliers will charge you for every unit you use. If you buy into a dual fuel tariff, your supplier may discount the unit cost of fuel as a bonus.
Standing charge – this is the cost to deliver gas and electricity to your home. Almost all suppliers will charge this on a daily basis so always check what it is as it can have a significant impact on the overall cost of your bills. Again, as with the unit cost, some suppliers may discount this if you sign up to their dual fuel tariff.
Looking at both these costs will give you a much better idea of the value you'll be getting. For instance, suppliers that charge very little per kilowatt hour may actually have a high standing charge which could push up what you pay overall.
Customer satisfaction is worth a look too, so read reviews to see what existing customers have to say about the service they receive. The last thing you want is to end up frustrated with a supplier that takes weeks to resolve issues.
Should I switch to a dual fuel tariff?
It's entirely your choice whether or not to switch but comparing tariffs will ensure you're on the best dual fuel deal for your needs. Highlighting just how much you could save is the cost saving data from industry regulator Ofgem, which showed that switching dual fuel plan could cut bills by more than £350.
Who is the cheapest dual fuel supplier?
As of summer 2019, there were over 60 gas and electricity suppliers, 56 of which offered dual fuel deals so it's a hugely competitive area and impossible to pinpoint who the cheapest supplier is. With that in mind, comparing dual fuel energy plans as your existing contract comes to an end really is the best way to find the cheapest dual tariffs on the market.
How do I switch dual fuel suppliers?
Thanks to the Energy Switch Guarantee, switching suppliers has never been easier. The guarantee is a promise that your switch will be managed by your new supplier and completed within 21 days. The only things you'll need to do, is take a final meter reading and settle any outstanding bills.
Almost all (90%) of energy suppliers have signed up to the Energy Switch Guarantee so you can be confident the changeover will be hassle free. Plus, with a 14-day cooling off period, it's ok to change your mind.
Will my gas and electricity be cut off if I switch?
Your gas and electricity will not be cut off at any point during the switch. Energy suppliers all use the same pipes and cables, so you won't face any disruption during the switchover. The only thing you'll notice is lower bills.
Search for the best dual fuel energy deals
When you start your dual fuel comparison, it's handy to have a recent energy bill to hand as it'll contain details that will help you get a more accurate quote. Don't worry if you can't find one, you can still compare dual fuel but bear in mind the results may not be as precise.
You can start your quote for the cheapest dual fuel tariffs right here so why not switch and save now?
This information provided by Quotezone is not intended to be and should not be construed as advice. The information is publicly available and is correct as of 9th August 2017
* Ofgem research finds comparing and switching supplier or energy tariff can make a big difference to your gas and electricity bills – with annual savings of around £300 available please see https://www.ofgem.gov.uk/consumers/household-gas-and-electricity-guide/how-switch-energy-supplier-and-shop-better-deal
** Over 250,000 people switch energy company or tariff every month. Please see https://www.energy-uk.org.uk/our-work/retail/switching.html
To see the latest monthly switching stats, please visit Energy UK's website: http://www.energy-uk.org.uk/publication/293-research-and-reports/switchingreports.html"