Compare energy suppliers
Compare Simpicity Energy
Save £300 on your annual energy bills*

Over 250,000 people switch every month**
What people have to say about us
the price was right and the customer service excellent.
Poulton-le-Fylde, United Kingdom
Easy and great quote
Royal Tunbridge Wells, United Kingdom
4.75/5 from 2907 customer reviews
Compare Energy Prices with Simplicity Energy
---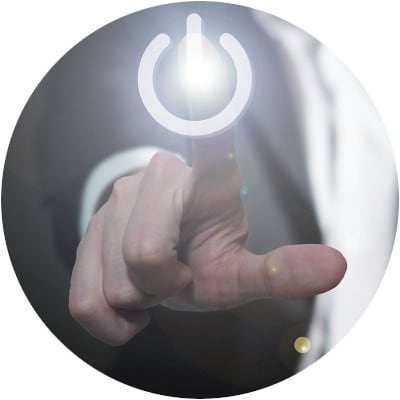 Launched in 2017 and headquartered in Milton Keynes, Simplicity Energy was originally known as Arizona Energy but rebranded in 2018.
As the company's new brand name suggests, Simplicity Energy is focused on making the process of consuming and paying for domestic energy as simple and straightforward as possible for its customers.
If you'd like to see how much you could save on your energy bills by switching to Simplicity Energy why not use our energy price comparison service to compare gas and electricity tariffs now?
Does Simplicity Energy have a dual fuel tariff?
Yes, Simplicity Energy is able to supply domestic energy customers with both gas and electricity, so if you'd like to switch both energy supplies to Simplicity you can opt to move to one of the company's dual fuel tariffs.
Which tariff should I choose if I'm switching to Simplicity Energy?
Simplicity Energy introduces new tariffs fairly regularly, and some tariffs may also suit some customers more than others, so it's difficult to say which tariff you should choose without understanding your current energy supply and your usual energy consumption.
The best thing to do is to use our energy price comparison service to compare tariffs from a wide range of suppliers, and then go with the one that offers the best supply at the most competitive price.
How long does it take to switch to Simplicity Energy?
Simplicity doesn't currently publish its average switching times, but according to Ofgem the average time to switch from one provider to another is 17 calendar days.
How much could I save by switching to Simplicity Energy?
The amount you could save by changing suppliers will depend on a wide range of factors, such as the supplier you're currently with, the tariff you're currently on, how much energy your household tends to consume and the tariff you plan to switch to, so it's difficult to predict how much you might save without doing a side-by-side comparison.
The best plan is to use Quotezone.co.uk's energy comparison service to compare suppliers and tariffs and then opt for the one that offers you the best deal.
Is Simplicity Energy a green energy supplier?
No, Simplicity Energy isn't classed as a green energy supplier because the company's USP isn't based on a commitment to supplying electricity and gas from renewable energy sources. As the name suggests, Simplicity's USP is its commitment to simplifying the domestic energy supply process for its customers.
Who owns Simplicity Energy?
Simplicity Energy is an independent, privately-owned energy supplier. It isn't owned by a larger energy firm, and it isn't listed on the stock exchange.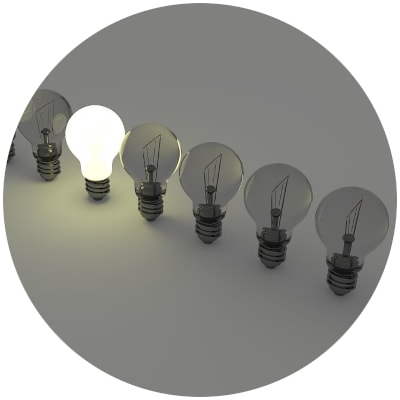 Does Simplicity Energy supply business customers?
No, Simplicity Energy is committed to simplifying the energy market for domestic customers, and as such it doesn't currently supply business gas and electricity.
If you're a business energy customer and you're looking to switch you should use our business energy comparison service instead.
Does Simplicity Energy charge exit fees?
Most of Simplicity's fixed rate tariffs do impose an exit fee of £35, while the majority of customers on the company's variable rate tariffs won't incur a fee if they decide to switch to another supplier.
Simplicity Energy does change its tariffs fairly frequently, though, so if you're unsure whether or not the tariff you're on imposes an exit fee it would be best to check with the supplier.
Has Simplicity Energy received good customer reviews?
According to Trustpilot 81% of Simplicity Energy reviews have rated the supplier as 'excellent' or 'great', with many reviewers praising the company's customer service and ease of switching.
Ready to switch? Compare Simplicity Energy's tariffs now
This information provided by Quotezone is not intended to be and should not be construed as advice. The information is publicly available and is correct as of 9th August 2017
* Ofgem research finds comparing and switching supplier or energy tariff can make a big difference to your gas and electricity bills – with annual savings of around £300 available please see https://www.ofgem.gov.uk/consumers/household-gas-and-electricity-guide/how-switch-energy-supplier-and-shop-better-deal
** Over 250,000 people switch energy company or tariff every month. Please see https://www.energy-uk.org.uk/our-work/retail/switching.html
To see the latest monthly switching stats, please visit Energy UK's website: http://www.energy-uk.org.uk/publication/293-research-and-reports/switchingreports.html"